Cornish Pirates focus on play-offs despite Bristol win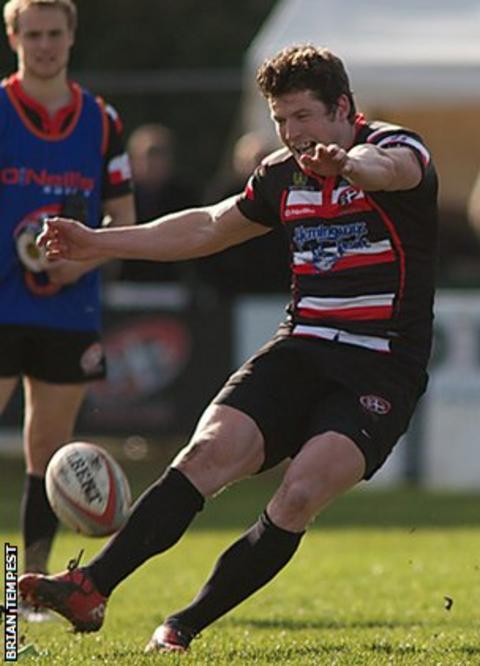 Cornish Pirates boss Chris Stirling says his side's 18-17 win over Championship leaders Bristol means nothing in terms of the play-offs.
Dave Ward's try and Grant Pointer's penalty gave the Pirates an early lead.
But Luke Eves' try and two Tristan Roberts penalties saw Bristol go 11-8 in front at half time.
A Rob Cook penalty and Chris Morgan's 55th minute try sealed the win for the Pirates, despite two more Roberts penalties for Bristol.
"It doesn't count for anything, it's just another game," Stirling told BBC Radio Cornwall.
"It's great for us to get the win, but are they going to be concerned? No, it's all about the play-offs.
"I saw enough in our game to know that we've got a long way to go, we can still improve a hell of a lot."
But the win came at a big cost to the Pirates in terms of injuries.
On loan Worcester centre Andy Short dislocated his shoulder and is unlikely to return before the end of the season, while Grant Pointer suffered a concussion and forward Paul Andrew was stretchered off at the end.
The injuries add to the already long list of Pirates backs hurt this season with Jonny Bentley, Andrew Suniula, Rhodri McAtee, Drew Locke and Wes Davies all out injured.
"I just can't believe it," Stirling said.
"We're really stretched and fair play to scrum-half Tom Kessell who came on and did a fantastic job on the wing.
"I don't know what we've done to the injury gods but we just keep losing players.
"They're just not little niggles or bumps and bruises, they're bad injuries and hopefully we've seen the last of it and we can go through the play-offs and get some guys back and keep some momentum going."