Irish Rugby Football Union considers 2023 World Cup bid
Last updated on .From the section Rugby Union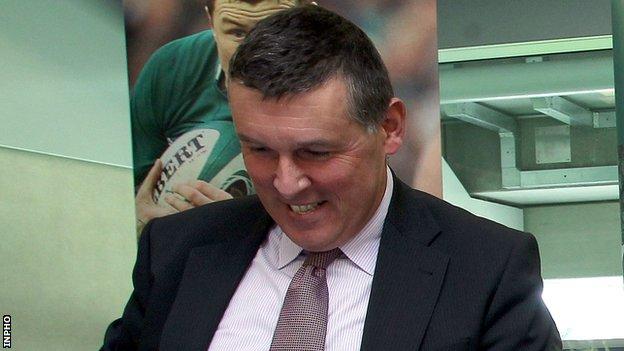 The Irish Rugby Football Union has confirmed that it is looking at the feasibility of bidding to host the 2023 World Cup.
IRFU chief executive Philip Browne said that the governing body is "having a think about" the issue but that government backing would be essential to any possible bid.
"If they don't want to get involved in it, then it doesn't happen," he said.
Ireland hosted matches during the 1991 and 1999 tournaments.
England will host the next World Cup in 2015 with the 2019 tournament taking place in Japan, with some matches also expected to be in Hong Kong and Singapore.
There have been suggestions that the GAA could make some of their grounds available as part of any Irish 2023 bid.