Jersey flanker Graham Bell out for the rest of the season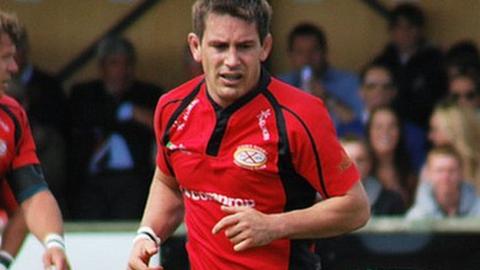 Jersey forward Graham Bell has been ruled out for the rest of the season with a cruciate ligament injury.
The 30-year-old former Currie flanker had been captaining the side after Paul Rodgers was ruled out for the season with a knee problem.
"It's a great loss to us," said Jersey director of rugby Ben Harvey.
"We feel very sorry for him because he's been a talismanic figure this season, he's got himself into terrific shape and he's been brilliant."
He added: "But such is professional life and other players get an opportunity and I'm sure they'll do well."
Bell has played in 20 of Jersey's matches in National One this season.