Six Nations: Scotland excuses 'embarrass' Allan Jacobsen
Last updated on .From the section Rugby Union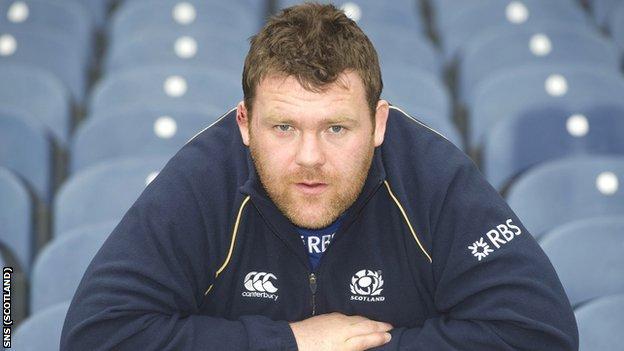 Allan Jacobsen is "embarrassed" hearing explanations for Scotland's poor results as he prepares for the final Six Nations showdown with Italy.
"There are things we need to work on that didn't go well last week," the prop told BBC Scotland ahead of the Wooden Spoon decider in Rome.
"But we keep saying the same things and I find it quite embarrassing.
"We just need to get the next game right and the boys are working hard on making sure we do."
Both sides have lost their first four games of this year's tournament.
Head coach Andy Robinson, the squad and the Scotland fans have been frustrated that promising displays in their first three matches did not produce so much as a point.
And frustration turned to gloom after Scotland's fourth game, a 32-14 defeat by Ireland in Dublin last Saturday, where the performance level dipped.
Jacobsen, who made his first Six Nations start against Italy in 2004, believes his team-mates must be ready for the physical challenge posed by the Italians.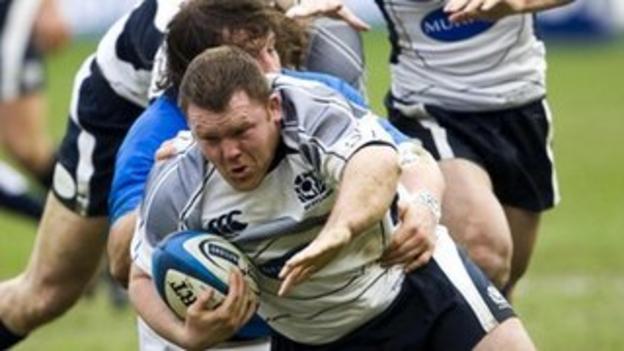 "Against a team like Italy, the scrum's a massive part of their game - very physical, very passionate, they take you on up front," he explained.
"In my experience, most of the games I've played for Scotland, when we've not fronted up and done well in the scrum and line-out drives, we've lost.
"When we have done it well, the majority of times we've won.
"If I'm honest, I think Italy target us. They see us as a target and a game they can really win.
"You could argue that maybe they raise their game to play us. They are improving every year. This year they've played some great stuff.
"We just need to get our stuff right. If we get our game right, I think we can beat anyone.
"We've proved that over the past few years. The thing is that we don't do it often enough."
Scrum-half Chris Cusiter insists the Scotland squad are not contemplating leaving Rome with another defeat, and Jacobsen promises the players are doing all they can to register a victory.
"We're on a bit of a bad streak where we can't seem to get a win and we just need a win," said the 33-year-old Edinburgh player.