Six Nations: Scotland could have won every game - Dave Denton
Last updated on .From the section Rugby Union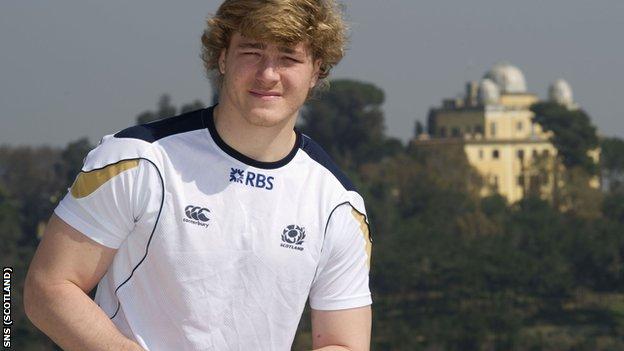 Dave Denton thinks Scotland will end their Six Nations campaign with a first victory and says they could have won all their games instead of losing them.
Andy Robinson's side need to beat Italy, who have also lost all four games, to avoid the Wooden Spoon.
"We've been in every game and there's been a feeling we're capable of beating the other team," said the forward.
"And in most of the cases we probably should have beaten the other team. It is just about getting the win."
The Scots have received praise for improvements in their attacking play and none more so than Denton, the 22-year-old playing in his first Six Nations campaign.
"We're very proud guys and we want to do Scotland proud," he told BBC Scotland. "I think the way we've been playing has done that.
"But we are going to be judged on results, so this is a great opportunity for us to turn that around."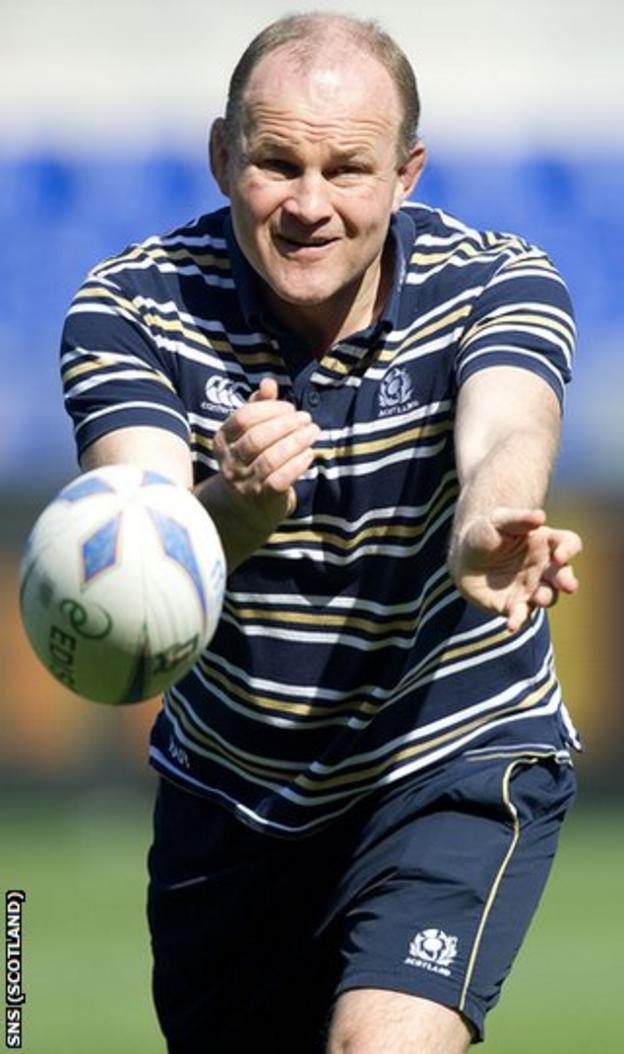 Everyone in the Scotland camp appears to be united on the one missing ingredient so far - the ability to close the game out when establishing a promising position.
"The area we need to work on is, when we are in that position, to play clever rugby and not get ahead of ourselves," he said.
Robinson reiterated the belief that it is Scotland's mistakes that have been to blame as much as the strength of the opposition.
"We've got ourselves into winning positions and actually it's our errors that have put us where we are," said the coach.
"We have had strong starts, which is pleasing in terms of what we do in the warm-up and what we do going on to the pitch.
"We haven't been blown out the water by any team and there's been a lot of improvements we've made in the way we're trying to play the game.
"But we're here to win and that's the underlying thing that's hurting everyone."
Robinson and his squad are not treating Italy lightly and he realises the strength of their scrum and "kick-chase" game.
"If we get that accuracy and edge at the tackle, and get speed of ball, then we will put Italy under pressure," he added.
"The game we are challenging the players to play is demanding, it's tough.
"But one thing I've seen from them is that they've been able to execute that in parts during every game that we've played and we have to sustain that for 80 minutes."