Launceston beat top-of-the-table Richmond 18-16
Last updated on .From the section Rugby Union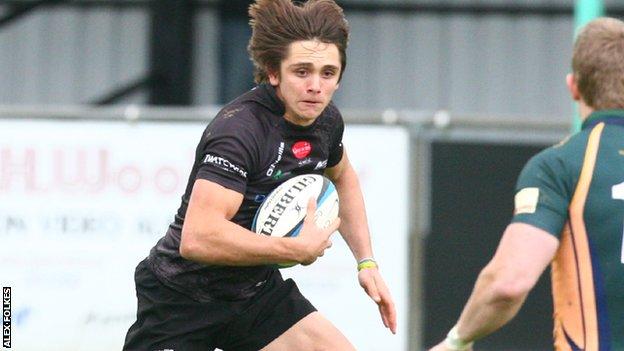 Launceston captain Tom Rawlings was "over the moon" after his side beat National Two South leaders Richmond 18-16 at Polson Bridge.
Richard Bright got a fourth minute try and Launceston went 8-0 up after Kieron Lewitt's 20th minute penalty.
William Browne got a try back for Richmond just after half-time and Thomas Platt levelled with a penalty.
Another Lewitt penalty and a try from Aaron Struminski put Launceston 18-11 up before Richmond got a late try.
"I'm over the moon, what a performance from the guys, the effort they put in was outstanding," Rawlings told BBC Radio Cornwall.
"We really took it to them and got the early try and it shows that when you come out of the blocks and you come out playing and you take it to a team, it puts the pressure on.
"Everyone put their head where it hurts and we came away with the win," he added.
And Rawlings says he and his colleagues feel the win, which saw Richmond drop to second in National Two South, shows how good the eighth-placed side can play.
"If we could have put in performances like that from the start of the season it just shows we could have been further up [the table].
"We want to make these last five games special for Tony Rocques and today kick-started that.
"It was an outstanding victory turning over the top-of-the-table team who are going to get promoted."