Jeremy Guscott's Q&A

By Jeremy Guscott
Rugby union analyst, BBC Sport
Last updated on .From the section Rugby Union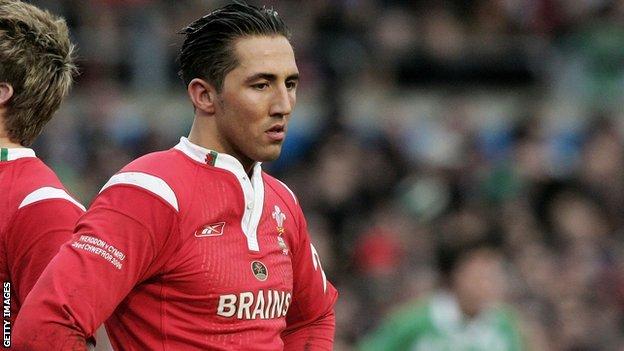 Among the topics the former England and Lions centre discusses this week are:
- Whether Gavin Henson can revive his career after being sacked by the Cardiff Blues
- Who he would like to add to the England coaching set-up
- When England will next win a Grand Slam
- England's on-going problems in midfield
Jerry will answer as many of your questions as possible each week but not every question submitted can be used. This week's answers appear below.
Hi Jerry, I saw the news on Henson being sacked by Cardiff Blues and I can't help but feel annoyed. I remember in 2005 and how much I admired him and now he's throwing everything away. Is there any hope for his future rugby career?Moses, England
Hi Moses, there's always a chance Henson could sort himself out, get his act together and have the media concentrate on what he does on the rugby field instead of what he's doing off it.
The big question is which club is now prepared to take him on because Henson hasn't worked at Saracens and Toulon and now Cardiff have let him go.
As always it's up to the individual to make the commitment to change, he can do all the apologising he wants, the only way to have everyone agree is by actually doing what you say.
As an avid rugby supporter (not just Wales) I have never been sold on the Gavin Henson myth that he is amazing. Granted he has had good games but one tackle and a kick to win a game does not make a superb player. Do you think he is now finished as a rugby player after his last stupid escapade? Michael Harvey, Wales
Hi Michael, I don't believe Henson is finished but he has to sort out in his own mind if rugby is what he really wants to do. If yes, he has to prove it to everyone by playing the kind of rugby people expect.
Henson does have a very good skill base but he's not getting any younger and at 30 he's probably got two more top years in him. His defence is hardly talked about outside of the Welsh camp but Wales boss Warren Gatland is a big fan of Henson.
He's quicker than you think, he has that effortless running style, and has a good eye for space.
If you had one choice to add to the English coaching set-up who would it be? Ed, UK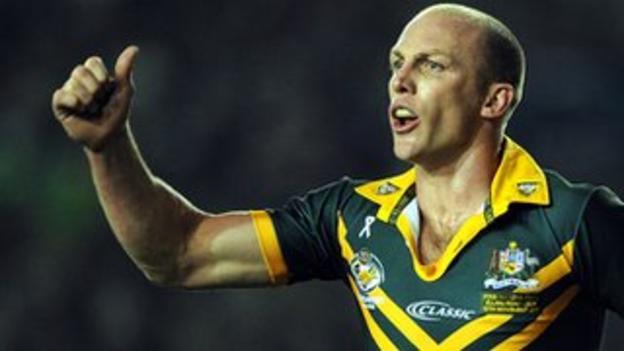 Hi Ed, I would definitely go with an attack coach, but choosing that coach is the tough part. Former England coach Brian Ashton has been mentioned - I was coached by him and connected with his ideas but I'm not sure the modern professional player would.
Mike Catt is a recently retired pro rugby player who is developing the youngsters nicely at London Irish, while whoever is looking after the attack at Gloucester is doing a good job and must be considered.
My ideal coach would be someone like Darren Lockyer, the recently retired Australian rugby league star. With his experience and knowledge of attack I'm sure he would do a good job.
I was pleased to see Stuart Lancaster get the England job on a permanent basis. How long before we have to wait for another English Grand Slam? Tim, England
Hi Tim, England deserved to finish second this year after good performances against Wales, France and Ireland.
Grand Slams are difficult to come by despite France and Wales winning a number over the last decade. Wales look as though they have moved up a gear from the rest but that means they are the team to beat and each team will play better against them.
England will have three home games next season, against Scotland, Italy and France, but really tough away games against Wales and Ireland. I believe we will have to wait a few more years to see an England Grand Slam.
Hi Jeremy, after Lancaster's appointment as head coach of England, what new and/or exciting players would you like to see in the 40-man squad for the tour to South Africa? Are players like George Robson, Jonny May and James Gaskell in with a chance? Alex, UK
Hi Alex, 40 players is a lot to take away and if he does take that many then his head coach skills in keeping the tour party harmonised will really be put to the test.
I would like to see form players picked whether they are old, young, inexperienced or whatever because you deserve to be picked on performance, not potential. If you have shown no form in the Premiership I don't see why you should be given an opportunity at a higher level.
Hi Jeremy, after watching the live game from Wembley on the weekend I believe Jordan Turner-Hall had an outstanding game in defence. Do you believe this can lead on to him nailing a starting spot for England? Nicholas Marshall, England
Jeremy, after Saturday it would appear that George Lowe of Harlequins has added his name to the ever growing list of impressive young English outside centres. There are also a lot of talented youngsters ready to fill the number 10 shirt, but what would you do with the number 12?
There are no obvious natural candidates at the moment so will Lancaster continue with an outside centre shoring up the midfield defensively or put a 10 there with the hope of unleashing Manu Tuilagi? Cheers.MP, England, Nottingham
Hi Nicholas and MP, I've said this a lot over the last few seasons, England select with what's available and currently there isn't a Will Greenwood-type inside centre playing well enough to be considered.
I thought Tuilagi and Barritt did a decent job in the centres during this season's Six Nations, but they will be pushed by the likes of Turner-Hall and Lowe if they continue to play well.
Billy Twelvetrees could develop into an interesting proposition at 12 but the English league isn't attack oriented enough to allow his skills to flourish, although playing at Gloucester, who he is joining from Leicester, will help.
What are your views on Calum Clark's 32-week ban? I think 32 weeks is not enough, it's terrible what he did and he deserves a much longer ban - in my eyes he should never play again! Chris, Wales
Hi Chris, I can't comment on an event that I've only seen on TV, there is so much to take into consideration on matters like this because it's the game's reputation at stake and it's people's livelihoods the disciplinary people are dealing with (both the offender and victim). It's best left to the officials, they rarely get it wrong.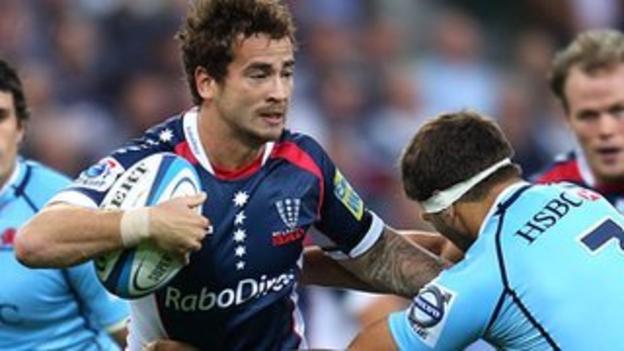 What do you make of Danny Cipriani returning to England. Will it work for him at Sale? Will he make it back into the England squad or will he be the 'new' Gavin Henson? Peter, UK
Hi Peter, I hope when Cipriani returns he shows the public what a creative and inspirational rugby player he can be.
For Cipriani to ever be considered he has to play well and better than the likes of Owen Farrell, Toby Flood, Freddie Burns etc. That won't be easy but Sale are rebuilding and are expecting to challenge for honours next season.
What is crucial for DC is to come back and show he has learnt and matured and can perform well consistently. He also has to tackle. Let's face it, if you can't you won't last at the highest level in this game. I'm looking forward to watching him challenge the current good crop of English 10s.
Hi Jerry, do you think that Wasps are safe now after their dramatic win at the weekend? What did you make of the performance of Elliot Daly? Adam, England
Hi Adam, I still feel Wasps are safe, I can't see Newcastle beating Gloucester away and Saracens at home in their next two games.
Are you surprised by Exeter Chiefs' current Premiership League position? Craig Lee, England
Hi Craig, I'm slightly surprised but pleased for the Chiefs because it's good to see hard work and teamwork coming together to produce great results, there a real buzz about the Chiefs that a lot of teams could learn from.
They are very consistent and have a lot of losing bonus points, which means they could have been even closer to the top four. They have a lot going for them.
Jerry - just wondered what you thought of the little-reported news that Wayne Barnes and Dave Pearson have been dropped from the IRB's elite referee panel?
Pearson's only mistake of the Six Nations was not recommending that Bradley Davies be dismissed on the opening day. This was a bad mistake, but dropping a referee for one error is surely not a sound precedent? Jack Lewars, England
Hi Jack, I'm never surprised what the powers that be do when it comes to refs. We would have to be in receipt of criteria as to what the refs are judged on and I don't have that information. Judging by watching performances alone it does seem a bit unfair.
Why not also follow Jerry on Twitter?