Cornish Pirates boss expects more of his top players to leave
Last updated on .From the section Rugby Union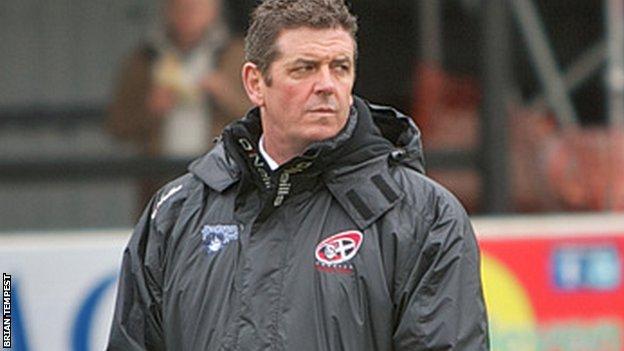 Cornish Pirates boss Chris Stirling says he expects more top names to leave at the end of the season.
"There could be a couple that leave and that will come out in the next couple of weeks," he told BBC Radio Cornwall.
"We're second tier club and if we're doing our job and the players are performing then the result of that is that we are going to lose players."
Stirling added: "From a club perspective we take that as a compliment and it shows that what we're doing here is right and that the Pirates now are prime targets for Premiership clubs.
"There's been numerous approaches for our players this year, more than the years before and a lot from Championship clubs.
"The players look at those Championship clubs and say 'no thank you, this is the best club in the Championship and this is where we want to be'.
"If they were moving sideways you'd look at yourself and ask why, but if they're moving up the answer's there, it's staring you in the face, they're ambitious and they want to play at the top level."
The Pirates have lost Matt Hopper, Sam Betty and to Premiership clubs in the past few seasons.
But Stirling says he and his backroom team are already hard at work targeting replacements for next season.
"We have got a string of players that want to come and play here, and we're talking good quality players," he added.
"The reputation that the Pirates have got in English rugby at the moment is that we are club to go to if you want to develop and become a better player and be involved in a really good environment and that's why we can attract players from all over the country and all over the world."