Launceston players want Steve Perry as new boss
Last updated on .From the section Rugby Union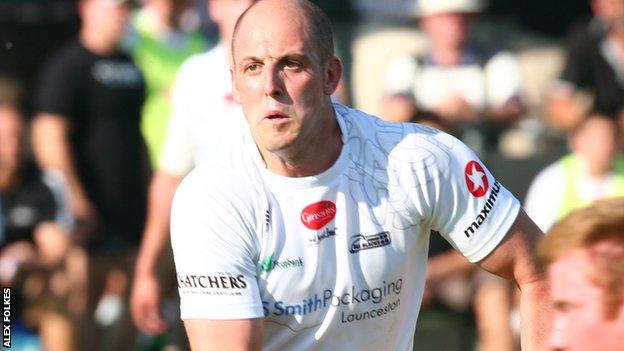 Launceston captain Tom Rawlings says the players want backs coach Steve Perry and second-team boss Cliff Rainsford to take over from outgoing boss Tony Roques.
"We want someone in there that we can trust, this year the coaching team has been outstanding," Rawlings said.
"I hope to see the committee and the club allow Steve Perry and Spike Rainsford to step up and do a job."
This season Launceston's squad have been forced to take a pay cut for the second year in a row as the club are set for a mid-table finish in National Two South.
"All the boys have got a lot of respect for them, and I think that trust is a big issue at the club so we need to get that right," Rawlings said.
"For me and some of the players, they would be the guys that I would nominate and I hope the club and the committee see that as well.
"They may not be the most experienced coaches but they've done a good job this year alongside Tony Roques and I don't see why they shouldn't have their shot coaching."