Sean Lineen leaves great legacy at Glasgow, says Alastair Kellock
By Andy Campbell
BBC Sport Scotland
Last updated on .From the section Rugby Union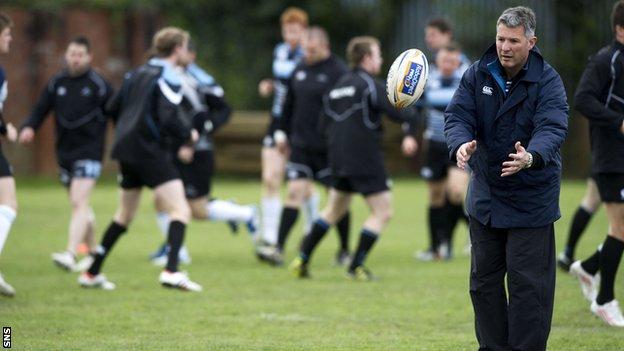 Outgoing Glasgow Warriors head coach Sean Lineen expressed pride in his side and captain Alastair Kellock believes they have been left in good shape.
"He leaves Glasgow in a really good place, a really good position; probably stronger than we've ever been in my time at the club," Kellock told BBC Scotland.
"I suppose the responsibility is on the guys that are staying and the new guys that are coming in to make sure that keeps going. Our playing ability and the culture we've got at the club, it's as good as it's ever been.
"I've obviously been at Glasgow as his captain for the last six years and we worked pretty closely together. It's been massive.
"We've had some disagreements and had some differences of opinion, he's put me right on a few occasions but we've always had a good working relationship.
"And I have huge respect for Sean for what he's done, not only as a coach but as a person as well and the way he's helped me through the last six years."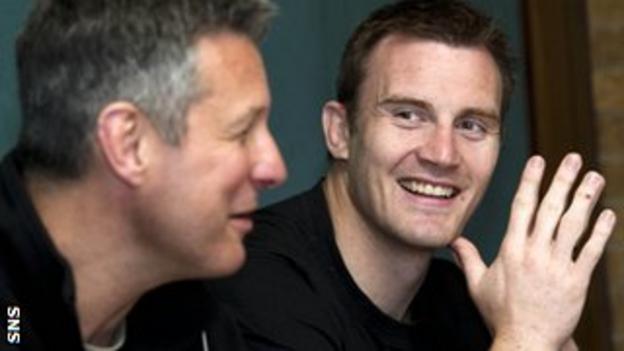 Lineen now takes on the post of Scottish Rugby's head of player acquisition, a role Kellock believes his former boss will excel in.
"He'll be brilliant at it," said the 30-year-old. "You couldn't have picked a guy within the union or probably outside who would be better at it than Sean.
"That doesn't detract from what he's done as a coach but one of his main strengths over the last few years has been signing the players he's brought in.
"If he could use that to benefit the whole of Scottish rugby it's good for them."
Gregor Townsend will take over as Glasgow head coach and Kellock believes the squad that will be assembled over the summer can make for an exciting season.
"We will have a stronger squad at the beginning of next season," Kellock added. "You look at some of the quality we're bringing in, guys like who I've obviously played with for quite a number of years [with Scotland].
"He's an exceptionally good player. To be able to bring a guy like that back to Scotland can only benefit Glasgow, it'll benefit all the young lads coming through as well when they see a player who's been there and done it at the highest level.
"Guys like Angus Macdonald are proven quality international players as well and they've got a huge reputation so we're expecting big things from them.
"I'm out of contract at the end of next season. I think we're in a great place. Obviously, I've got to speak to the people at Murrayfield and everybody involved in the decision but I think it's a great place for me to be playing my rugby."