Scotland not conceding defeat over Steven Shingler ruling
Last updated on .From the section Rugby Union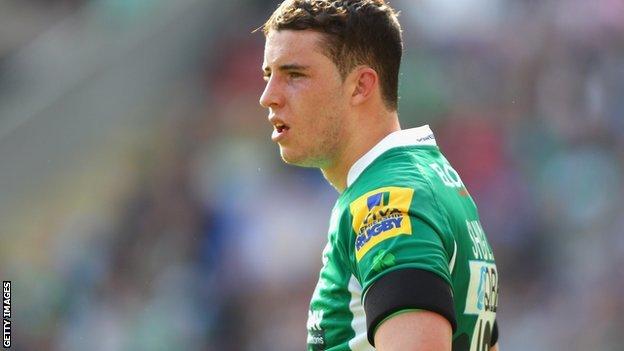 Scotland are not ready to concede defeat in their bid to play London Irish fly-half Steven Shingler.
That's despite the Scots losing an appeal to the International Rugby Board against a ruling that he is only eligible to play for Wales.
Shindler, who played for Wales Under-20s, is considering his next move, but the Scottish Rugby Union says "other avenues" might now be pursued.
"We're disappointed with the result," said coach Andy Robinson.
"The Scottish Rugby Union have backed Steven and backed myself in the decision that we made and it's unfortunate that we lost the case.
"I really feel for the player, because he made what was probably a difficult decision at the time to choose to play for Scotland.
"He believed he was qualified to do that and put all his eggs in that basket and it's been taken away from him. That's disappointing."
The eligibility row was sparked when 20-year-old Shingler, a Swansea-born fly-half or centre, was included in Scotland's Six Nations squad earlier this year, believing he qualified through his Dumfries-born mother.
Although Shingler had represented Wales Under-20s, the SRU argued that he had never signed a declaration tying his international eligibility to Wales.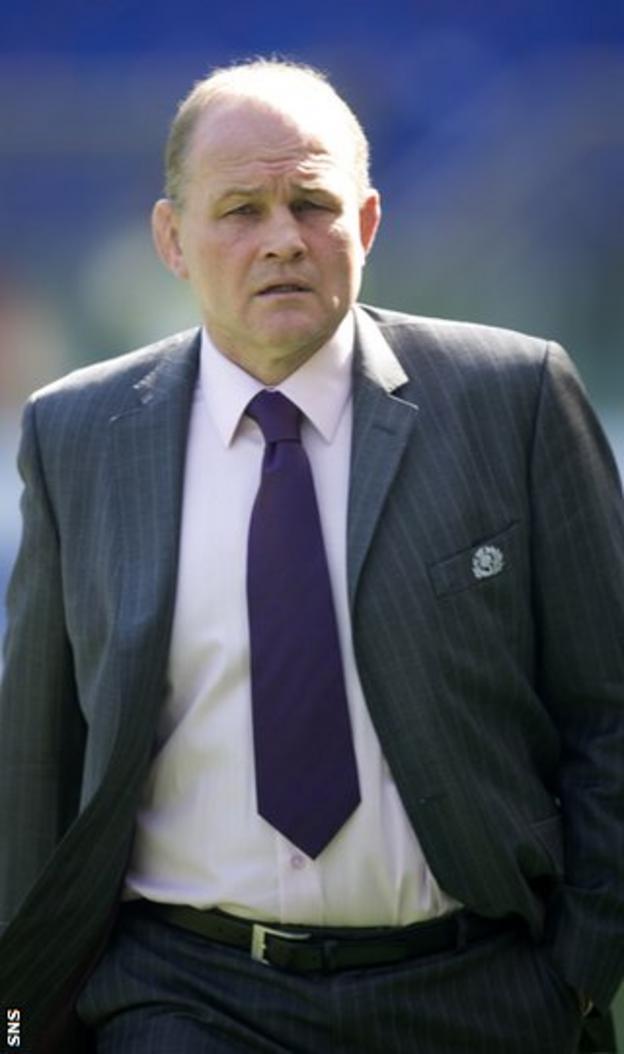 It cited the complex cases of Matthew Jarvis and James Loxton, who played for Wales Under-20s in 2010 before switching their allegiance to Ireland.
The cases of Jarvis and Loxton prompted a global review that recommended playing for an under-20 team should no longer commit that player to that nation.
That recommendation was dismissed by the IRB, which determined the under-20s can be considered as the next senior national team.
The governing body instructed unions to publicly publish their second team designation on an annual basis and ensure that all players are informed.
However, Shingler insisted that he had not been informed by the Welsh that playing for their under-20 side against France last year would commit him to that country.
Asked whether the SRU and Shingler will take the case further, Robinson replied: "That will be for Steven to now consider what he wants to do."
However, an SRU statement suggests that it is ready to back the player further should he wish to pursue the matter further.
"We have sought throughout the process to support Steven in his earnest desire to play for Scotland," it said.
"We will now await full explanation from the IRB and will discuss with Steven and his advisors what other avenues may be open to him.
"Under those circumstances, Scottish Rugby will be making no further comment on this matter."
Shingler's brother, Aaron, made his Wales debut at flanker against Scotland in the Six Nations in February and has been selected for the summer fixture with the Barbarians and the Tour to Australia.
His younger brother, who was behind Rhys Priestland and Dan Biggar, among others, in the Wales reckoning, now faces a future in the international wilderness.
The Welsh Rugby Union welcomed the IRB ruling, saying it had to defend its right to designate its Under-20s as their second senior national team and that it had acted properly regards the player.