Jeremy Guscott Q&A

By Jeremy Guscott
Rugby union analyst, BBC Sport
Last updated on .From the section Rugby Union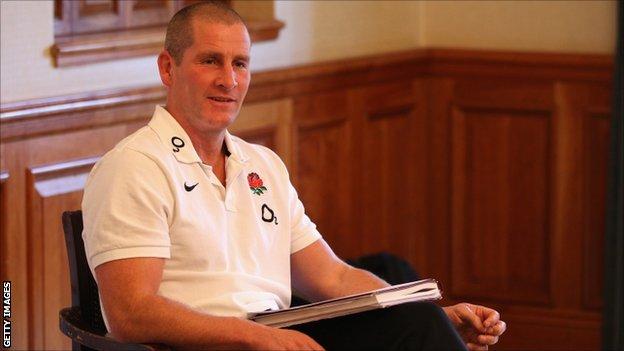 Among the topics the former England and Lions centre discusses this week are:
- England' squad to tour South Africa this summer
- The Heineken Cup final between Leinster and Ulster
- The forthcoming Aviva Premiership Final between Harlequins and Leicester
Jerry will answer as many of your questions as possible each week but not every question submitted can be used. This week's answers appear below.
On England:
What do you think of the squad Stuart Lancaster has selected to tour South Africa? Is there anyone you think has been unlucky not to get selected? Matthew H, United Kingdom
Hi Matthew, when you pick a squad of 42 players it's pretty difficult to leave someone out - that's a large number. Charlie Sharples would have gone but for injury but I would say the likes of Jonny May and Billy Twelvetrees are a little unlucky. I'm not convinced about persevering with fly-half Charlie Hodgson at the expense of the next in line gaining valuable experience touring South Africa. Maybe Freddie Burns would have benefited from the trip. No Jamie George either; the hooker must seriously think about leaving Saracens to get regular first-team rugby, he's going to be a season behind now. Steffon Armitage must be thinking what more has he got to do to get in this England squad because he's been playing very well, although Toulon are involved in the French Top 14 play-offs. Worcester flanker Matt Kvesic is another who's a bit unlucky, though he has been included in England's Under-20 squad for the IRB Junior World Championship.
Looking at this England squad, I am seeing a crucial missing element: an out-and-out open-side flanker. Why aren't people like Steffon Armitage, Luke Wallace and Andy Saull being given a chance? Kieran Bunn, England
Hi Kiernan, I guess Bath's Carl Fearns would be the out and out seven, but he's really unlikely to start, although he might have impressed enough to warrant an opportunity. Ben Morgan will play eight, Chris Robshaw and probably James Haskell on the flanks, or possibly Phil Dowson at six and Robshaw at seven; there's a number of combinations. Armitage has looked in stunning form and would generally make most squads of 42. This is where selection is so subjective. Lancaster, for his own reasons, must believe he doesn't fit his current requirements for the way he wants England to play. I don't think the other two players you mention, Saull and Wallace, dominate their position at their own clubs enough to warrant a place in the England team.
With Chris Robshaw being named captain for England's upcoming tour in South Africa and Tom Wood missing out once again due to injury, do you think it is likely that Robshaw will remain captain even after Wood makes his international comeback? Mark, England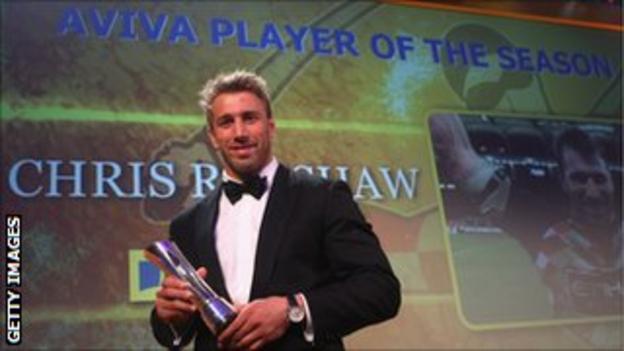 Hi Mark, in fairness Robshaw currently deserves his spot in the team and has done a good job as captain. When all players available to England are fit and playing well, it's going to be a tough choice for Lancaster to pick the right combination. Morgan, Haskell, Croft, Robshaw, Wood, Dowson, and add Fearns and Kvesic into the mix, you've got some really tough selections to make. I have little doubt that when Wood is fit, he will return to playing well which will demand he be picked, but then it's all down to Lancaster. He can't be afraid to drop his captain if it's required.
Judging by the displays of the South African teams in Super 15 and considering England's over-hyped display in this year's Six Nations, do you think England actually stand a chance? Will, Singapore
Hi Will, I believe you're being a little harsh saying England's display in the Six Nations was overhyped. To finish second with pretty much a scratch team not used to playing with one another, that gradually improved, was in my opinion good. If you meant their attacking capabilities, then I would agree and hope to see a marked improvement on this tour. I feel more comfortable with Mike Catt looking after the attack than Andy Farrell, because I think England need to be more creative, and with Catt they should be. The neutral global expectation will be for England to lose 3-0 so if they could win one Test, I would see that as a step forward. Not may home union teams win any Test matches in the southern hemisphere.
Make me happy and tell me how Ulster are going to front up against Leinster this weekend and win the Heineken Cup! Tran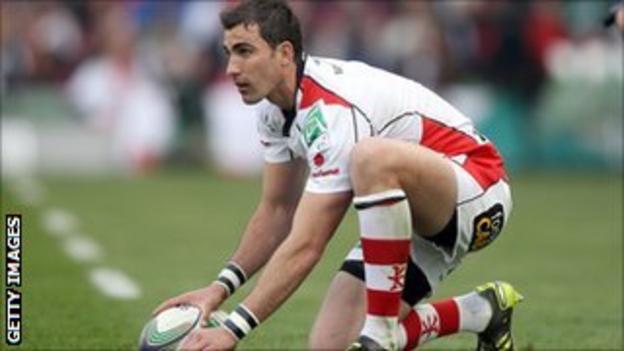 Hi Tran, Leinster will be favourites but Ulster won't mind at all; that's to be expected. There is no doubt that if Ulster can squeeze Leinster as they did Munster and Ruan Pienaar kicks his goals as he has done, then Ulster can win.
What will be the key factor in who wins the Heineken Cup? Could it come down to Jonny Sexton or Ruan Pienaar having the better day with the boot? Richard Browne
Hi Richard, there are quite a few factors that will determine the outcome of the final this Saturday. Generally it comes down to players dealing with nerves, expectations and not being afraid to win. I believe Ulster will be super hyped for this game and on their day can beat anyone. After seeing how close they pushed Clermont in the pool stages away from home, Leinster should hold no fear for them. If it came down to kicking, Pienaar would win that one. I don't think Leinster will move away from their passing game and will keep their nerve to score the tries to win the game and not rely on Sexton's kicking.
Maybe Leicester will win the Aviva Premiership, but the way Harlequins have played this season has been absolutely amazing. I have never seen an English team playing so well. Conor O'Shea is a great, great, great director of rugby. What do you think? Massimo Cerina, Italy
Hi Massimo, I agree, Quins have been very good this season and have not deviated consciously away from their attack-orientated playing style. They looked a little tight at times against Saints but that's to be expected given what's at stake. I hope they continue to play in the same style next season whether they lose or win against Tigers.
As a Saints fan it is becoming increasingly frustrating to see them fail to deliver on the big stage. Saints show sporadic great form, but seem to constantly fail when the pressure's on. Who's to blame? Do you feel that it's the players, coaches, or a combination of things? Chris, England
Hi Chris, for me the saints coaches need to stick their necks out and pin their hopes one one player at 10 and stick with that choice. Jim Mallinder chops and changes between Stephen Myler and Ryan Lamb, and in my opinion that creates uncertainty and different styles of play. Alternatively they need to unearth a George Ford and back him.
Gloucester's terrible end to the season has left us Shed Heads with a bitter taste in our mouths. What can be done to turn the fortunes of such a talented team around and who do you feel should be on the shortlist to replace Bryan Redpath? Tim Samways, UK
Hi Tim, there is no doubt that there is a lot of talent in the Gloucester squad with some more to arrive. Steve Meehan probably likes the look of Gloucester; he wouldn't be a bad choice when you look at how Bath played when he was coaching there. The whole set up at Gloucester from the outside looks pretty good: good stadium and training facilities at Hartpury, great supporters. There will be a lot of coaches sending their CVs in.
What do you think of Wales sending 15 of their players out to Australia to acclimatise before the Test and leaving the new caps to play a very strong Barbarians side. Do you think this is a smart move to save on injuries or (if they get a hammering) will this be a bad start to a summer tour we could win? James, Wales
Hi James, it's not a bad idea. It looks after some players and gives opportunities to others. Warren Gatland and his management have done a pretty good job over the last four-and-a-half years. Two Grand Slams prove that. Playing the game against the Baa-Baas and then getting on a plane to play Australia isn't the best preparation, so sending players out in advance is a very good idea.
Why not also follow Jerry on Twitter?