Plymouth Albion chairman backs Championship changes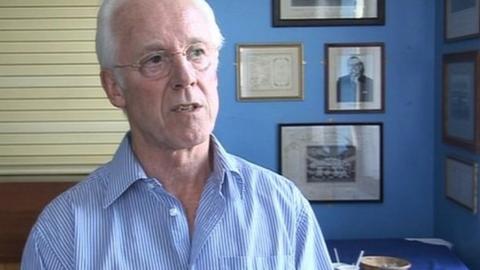 Plymouth Albion chairman Graham Stirling has backed plans to change the format of the Championship.
The relegation and promotion pool stages have been axed with the bottom side automatically being relegated in a change to the three-year-old system.
"I think it was wrong that under the old system the team that was ninth could have got relegated," Dr Stirling told BBC Sport.
"It will be fewer games - but it's absolutely right."
Albion have been involved in the last two relegation play-offs, beating Birmingham and Esher to stay in English rugby's second tier.
"Esher went through the best part of the season without winning a game.
"It's fundamentally wrong that under the old system in theory, and almost in practice with Esher, you can go through the whole season without winning a game and then get a new breath of life at the end," Dr Stirling said.
"Come the end of the season and the slate is almost wiped clean and the team in ninth could be relegated, so I think it's right and appropriate that the bottom team gets relegated."