Andrew Hiles named new chairman of Fylde
Last updated on .From the section Rugby Union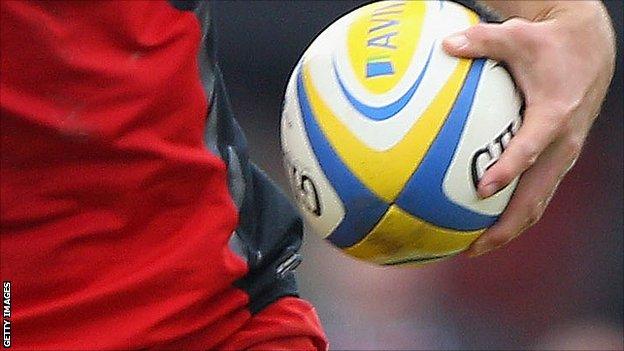 Andrew Hiles has been appointed as the new chairman of Fylde at the National League One club's AGM.
Hiles, who replaces Michael Brennand, told BBC Radio Lancashire: "I'm very delighted. It's a great honour.
"It's a great club and hopefully I'm able to take it forward from where we are into the future.
"The coaching staff is superb at the moment, and I see no reason why the performance of the first team will continue into next year."
Hiles was chosen ahead of Anthony Hoskisson to become the club's new chairman at the meeting on Tuesday.
He continued: "I want to concentrate on the junior sides at the club because I think we've got the senior rugby very much sorted out.
"In terms of the junior sides, I think we need to put some work in and make those parts of the club feel more inclusive."
Head coach Mark Nelson added: "It's a very positive move from the club.
"Michael Brennand did a fantastic stint as chairman and we've achieved a great deal.
"I think Andy will take the club forward and I'm sure his duration as chairman will bring a lot of success for us."