Scottish Rugby adopts 'project signings' strategy
Last updated on .From the section Rugby Union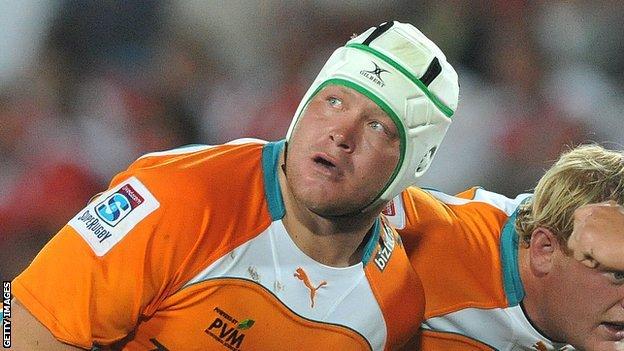 Scottish Rugby is embarking on a policy of 'project signings' to bolster the national team's selection options with foreign talent.
Eligibility rules permit players who have been resident in a country for three years to play international rugby for that country.
South African WP Nel has been signed by Edinburgh for this purpose.
"For Scotland to compete in years to come, we have to do this," Edinburgh chairman Jim Calder told Sport Nation.
"WP Nel is viewed as being a project signing. He, in three years time, will qualify for Scotland under the eligibility rules.
"On the way through, he'll contribute hugely to Edinburgh but crucially at the end of that period he will be available to play for Scotland.
"He's 26. Tighthead props probably come to their best at the age of 29, 30 and if it all works out, Scotland will get a good three or four seasons out of WP Nel.
"I don't see that, down the line, there'd be seven or eight of them. I do see each team, Edinburgh and Glasgow, having maybe two or three of them.
"To be good enough to play for Edinburgh and Glasgow in the years to come will mean you will be good enough to make a difference at international level and I don't think we've had that up until now."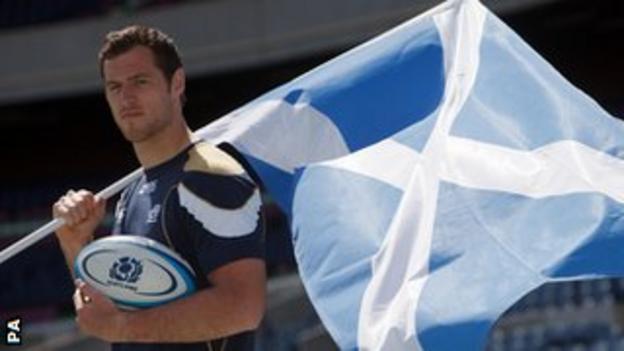 Edinburgh's Dutch wing Tim Visser is expected to make his Scotland debut during the summer tour of Australasia, having been resident in Scotland since 2009, while Glasgow Warriors' English prop Michael Cusack could become eligible in 2014.
"I feel very Scottish, this is now my home," said Visser.
"I came to this country to play for Edinburgh. At the start, Scotland wasn't in my mind at all. Only when it started going quite well at Edinburgh did that become a small rumour which grew and grew.
"It became a lot more realistic this season. Now finally I'm here.
"There is obviously the case where people haven't been whole-hearted and played for Scotland and then left only a year later.
"That's not my intention. I've been here for three years, I'm going to be here for another three years at least, I'm under contract until 2015.
"The general consensus [from fans] has been that they really want me to play for Scotland, they seem to be happy about it. There is obviously the odd few that do believe you have to be born in a country to represent them."
Doddie Weir, who won 61 caps for Scotland and played for the British Lions, is one who does not entirely agree with the new strategy.
"At the moment the ones coming into the team are homegrown and a lot more time and effort should be spent on that side before they go and look abroad for players," said Weir.
"If we go down that route and have 15 foreigners, I don't know what that'll do to Scottish rugby. As soon as they finish, they go back to their countries as we've seen in the past."
Attracting project signings will be part of former Warriors head coach Sean Lineen's new head of player acquisition role with Scottish Rugby. Lineen was born in New Zealand but qualified to play for Scotland through his grandfather and won 29 caps.
"Sean Lineen's possibly one of the few that's decided to stay around and that's great," added Weir. "If the foreigners decide to stay in Scotland for a long time, I've not got a problem but generally that does not happen.
"If you get someone from South Africa, for example, who's a world class player and you bring him to Scotland, he's got to be funded for three years before he's available to play for the national team.
"He could decide that he goes back to play for South Africa.
"The players should want to come to Scotland to play for the Scottish teams if they're going to be available."