Jeremy Guscott Q&A

By Jeremy Guscott
Rugby union analyst, BBC Sport
Last updated on .From the section Rugby Union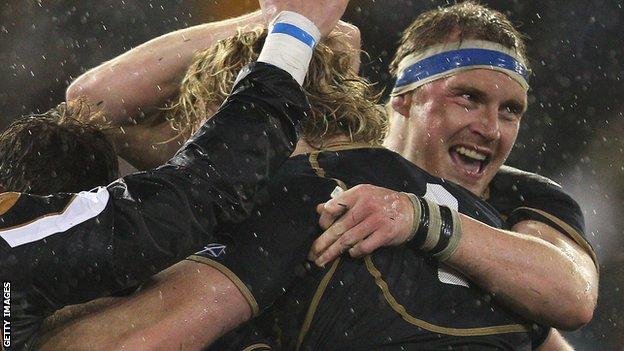 Among the topics the former England and Lions centre discusses this week are:
Scotland's "tremendous" win over Australia

How the home nations' tours to the southern hemisphere will go

Whether Andy Farrell should return to England's coaching set-up

If Justin Tipuric should replace Sam Warburton in the Wales team

Which contemporary English team he would like to play for
Jerry will answer as many of your questions as possible each week but not every question submitted can be used. This week's answers appear below
What are your forecasts for all the northern hemisphere nations' tour matches? I would be happy to see Ireland, Wales, Scotland and England win one match apiece - and I predicted Scotland would produce the biggest shock by beating the Wallabies as the latter put out a weak team! Roy Jones, Thailand
Hi Roy, Scotland have done the business against the Wallabies after a very spirited performance built on defence. It is a tremendous win for them but they must win their remaining internationals on tour - against Fiji and Samoa - to make the victory against the Wallabies worthwhile.
If Six Nations champions Wales don't win at least one game it will be a setback for them given the players they have in their squad. The reality is Wales haven't faired well overseas - it's time they changed that and they will be many people's favourites in their three-Test series against Australia. If Wales stay pretty much injury free and captain Sam Warburton plays all their matches, I can see them winning the series.
Ireland are really up against it, because despite the obvious talent in the Irish team they have a massive mental block when it comes to New Zealand. If the Irish can somehow produce three matches of the calibre they managed against Australia during the World Cup they might win one game.
As for England, they could win one of their Tests against South Africa - most probably the first one - but that could be it.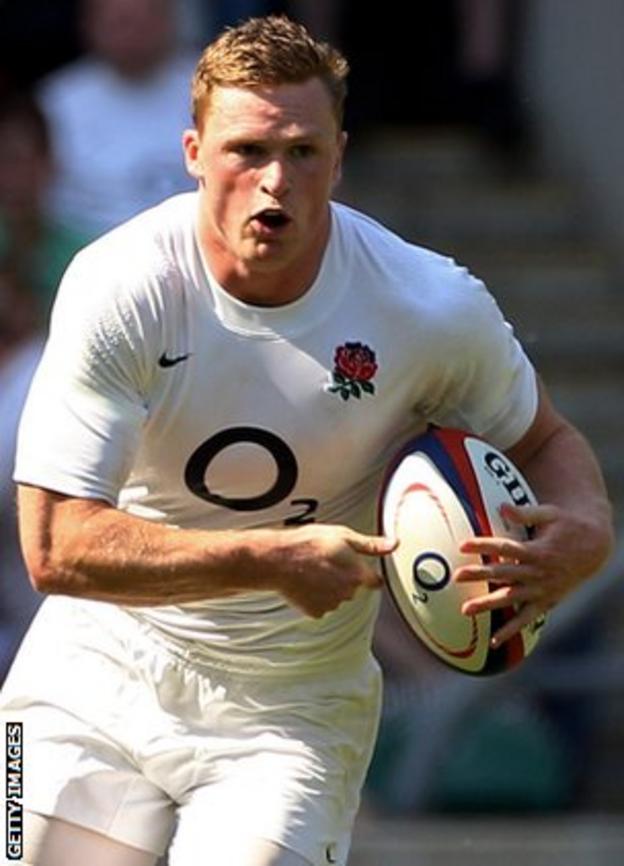 Does Chris Ashton's return to try scoring represent a return to form or a different way of playing where he floats around the three-quarters rather than staying as an out and out 14? Does the absence of the swallow dive show how the team now respect the coach's wishes? He ignored what former boss Martin Johnson said about it. Nick Lawson, England
Hi Nick, England didn't appear to have an attacking plan during the Six Nations, which is why we didn't see a lot of Ashton. Against a poor Baa-Baas team England supplied quick ball and Ashton was back to his supporting best. No attack, no chances for Ashton.
With the news that Andy Farrell has quit as Saracens coach what are your thoughts on him returning to the England set-up? If he does return would he be better suited to being the defence coach as our attack did not flourish too well in the Six Nations? I think a four-man coaching set-up of Stuart Lancaster, Graham Rowntree, Mike Catt and Farrell could bring a really good balance. Philip Muir, England
Hi Philip, there's little doubt that Farrell connected with the England players and got the best out of them in terms of believing in themselves. His coaching credentials aren't a lot to shout about but he gets through to players like few others.
As a rugby league player he certainly understands how to attack and break defences down - he was a brilliant player. However, as a coach he's yet to get a team to play with that understanding of attack that he showed as a player, which has surprised me. If Catt gets the England team working well in attack on the tour of South Africa I would leave him in the role and bring Farrell back as defence coach.
Steffon Armitage was nominated best player in the Top 14 - the French top flight. Why has he not made the England squad for the tour of South Africa? Do you think he should be selected?Chris Murphy, France
Hi Chris, Armitage's Toulon team are in the French final against Toulouse on Saturday - the day of the first Test against South Africa.
It's difficult to argue against a lot of what Lancaster has served up so far because he's been getting results on and off the pitch. Personally I believe Armitage should get another opportunity because of his outstanding form. Looking at the best teams in the world they have out and out sevens, and England will eventually need one.
Jerry, what are your thoughts on London Welsh failing the ground audit and, at present, not being allowed to be promoted as Championship champions to the Premiership? Should the Premiership be a closed shop? Should it be run as regional franchises to ensure a good geographical spread across England? If so, then that needs to be clearly stated in the "rules". Mark Croxon, UK
Hi Mark, my thoughts on promotion/relegation are well documented in previous Q&As - in short these days I'm against promotion and relegation. What's happening at the moment clearly makes English rugby look pretty silly, or at least makes the people responsible for this situation arising look pretty silly. All the rules and laws should be pretty much watertight right from the beginning so there aren't any situations like we have now involving London Welsh.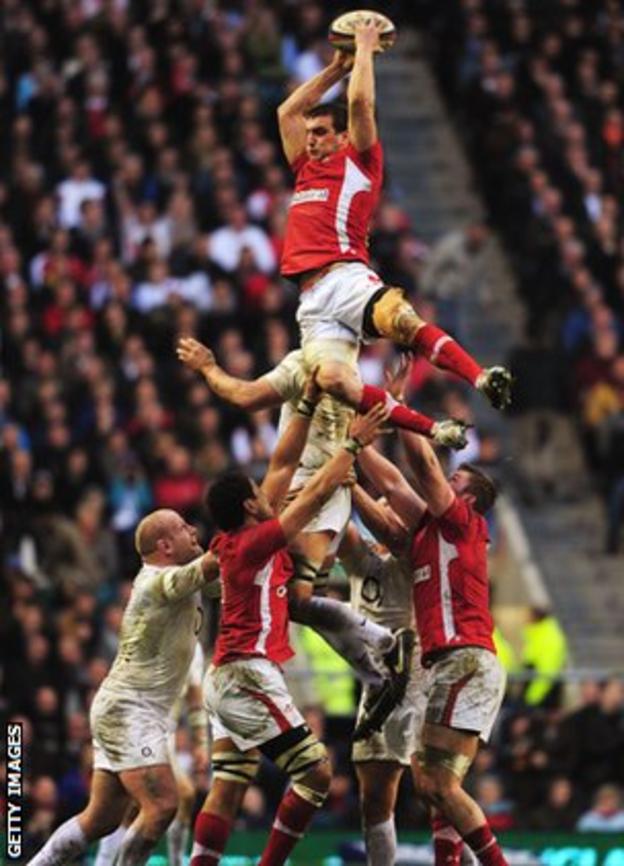 After watching the Wales v Baa-Baas game, is Justin Tipuric more deserving of the Wales number seven jersey than Sam Warburton? Tipuric has been outstanding in his last two games whereas Warburton has not played since the Six Nations. It is a great situation to be in for Wales but who would you give the jersey to? Jono, Wales
Hi Jono, Tipuric is an outstanding player but Warburton has proved his worth and deserves his place. Tipuric will get his opportunities because Warburton has seemed a little injury prone so far in his career. Tipuric will certainly keep Warburton at his best because any dip in form and Tipuric will be in, but at this moment in time Warburton would be my pick.
Afternoon Jeremy, what are your thoughts on Scotland publicly coming out and saying they are recruiting foreign playersfor Glasgow and Edinburgh, clearly with thoughts of getting them into the national team. How damaging in your opinion might this be to any up-and-coming Scottish player, given the clear public message that born-and-bred players are simply not good enough? Daniel Luke, England
Hi Daniel, as a young player in Scotland I would be pretty unhappy about the Scottish Rugby Union initiative, but at the same time it would make me more determined to do better and succeed.
I would question the expense required to identify potential overseas Scottish internationals. It might have been better used in Scotland itself to find and produce home-bred talent. Every time an overseas player arrives and take up a valuable place at Glasgow or Edinburgh it's preventing a home grown player's development.
Hi Jeremy, do you think that Nigel Davies will be a success at Gloucester? The Scarlets played attractive rugby last year but Davies is still to win a trophy. Is that a concern? Also, who do you think will join him in the coaching department? Olivier Azam? Carl Hogg? Callum, England
Hi Callum, I think Davies will do a good job at Gloucester but he has to connect with the current squad. If he doesn't he could be gone very quickly, although Gloucester's squad is similar in a way to Scarlets' in that it has quite a lot of young talent.
Davies has been used to handling the Welsh youngsters, but the English youngsters will be different. He will have help in that another Scarlet, England number eight Ben Morgan, is making the same journey. It's asking a lot of Davies to win silverware in his first year but I'm sure the Gloucester board will be expecting a top-six finish at the minimum - anything less could see a quick departure.
Which Premiership team would you most want to play in now, given your skills and how they might best fit into a contemporary side? Mike Oehlers, UK
Hi Mike, Harlequins are playing the best rugby in the Premiership, it takes a lot of bottle to play the way they do and that's the team I would play in today.
I don't believe Quins are playing in a modern way. The players and coaches have identified that attacking with the ball in hand, and believing in your own skills and ability, is as important as having a solid defence. Quins' style is seen as different because most teams in the Premiership can't play like the champions do and are more defence orientated.
Why not also follow Jerry on Twitter?