Jeremy Guscott Q&A

By Jeremy Guscott
Rugby union analyst, BBC Sport
Last updated on .From the section Rugby Union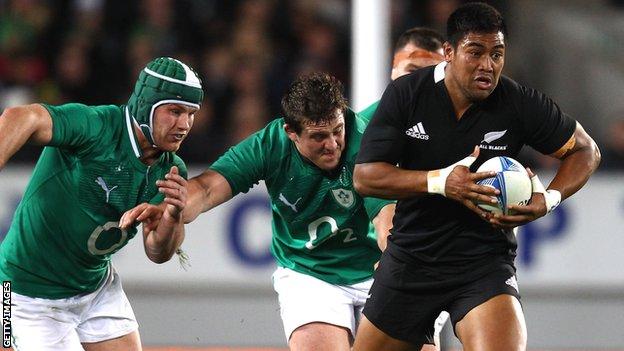 Among the topics the former England and Lions centre discusses this week are:
- Whether Wales, England and Ireland can still win against the southern hemisphere giants
- What England should do with their midfield
- Just how good are world champions New Zealand
- His view on crooked feeds at scrum time
Jerry will answer as many of your questions as possible each week but not every question submitted can be used. This week's answers appear below
After three defeats for the northern hemisphere nations do you think any of England, Ireland or Wales can win a Test? What, or who, do you think needs to be changed? Feargus Welsh, England
Hi Feargus, I still believe Wales can win against Australia. Looking at the stats - and they clearly don't show the complete story because they don't measure decision-making - Wales had a lot of the game on Saturday. Wallaby scrum-half Will Genia was the biggest difference, not the reffing of the breakdown.
Wales captain Sam Warburton should be fitter and therefore compete with Australia counterpart David Pocock. Wales turned over far too much ball and fly-half Rhys Priestland had one of his worst games for Wales. Reduce the turnovers and stop Genia and Wales should win.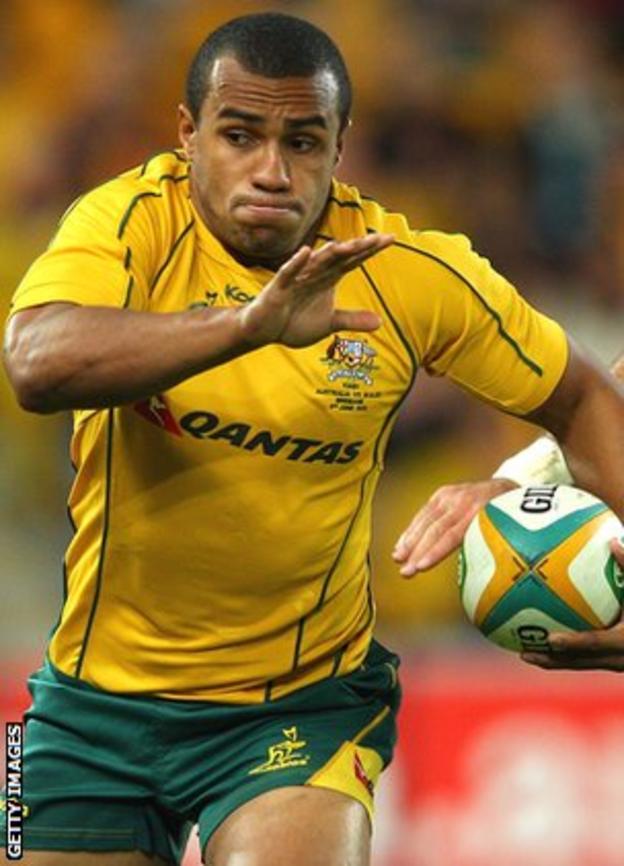 England weren't completely played off the park but I had the feeling that if South Africa had decided to up the tempo they could have demolished England. It's difficult to see the Boks having a different mindset for the next game, more of the same methinks from them.
England need more forwards, other than Ben Morgan, who can carry the ball effectively - he was virtually on his own. Bring Toby Flood in at fly-half, put Manu Tuilagi at 12 and blood Jonathan Joseph at outside centre. Give Owen Farrell a rest, it won't do him any harm at all.
Let's be honest, Ireland need a miracle against New Zealand. I said last week if they played like they did against Australia in the World Cup they could do well, but they never got near that level. New Zealand were on fire, the new caps had absolute stormers. It was very impressive, even by All Blacks standards, considering it was their first game for eight months. Worryingly for Ireland, New Zealand are going to get better.
After the weekend, the gap between north and south remains apparent. New Zealand, however, seem to be in a different league to mere mortals and some of the passing in contact was sublime. What are the southern hemisphere teams doing differently to us and what can we do to catch up?Paul Gill, Wales
Apart from Scotland's sterling performance, none of the other home nations were up to the mark; in Ireland's case, by a long chalk. Why do you think there is still such a gap between the southern hemisphere rugby powers and us lot in the north? And how can it be addressed? Cora Jones, Tokyo, Japan
Hi Paul and Cora, there are a number of reasons but here are a few. Firstly, quality of player. The mental strength and basic skills of the southern hemisphere players are better than the northern hemisphere players because of coaching and development at a young age. The emphasis in the southern hemisphere appears to be skill and technique rather than the strength and bludgeoning style you see up north (there are exceptions - Leinster, Quins, Scarlets, Leicester and a couple of others).
Only the elite is professional, so the amateur game is stronger in the south than the north. Having no relegation allows development and the inclusion of younger players, who thus develop earlier and can more easily adapt to the pressures of intense rugby. The south also has more instinctive players who can take individual responsibility and make the right decision at the right time more often than not.
Teams in the Pro 12 shouldn't have any excuse for not producing skilful rugby, because there's no relegation, just a shortage of numbers playing the game. France and England have bigger obstacles to jump over before they realise the best way forward is coaching technique and skill. The first bit to halt is relegation, then you tap into the youth with top-rate coaching and development. With the numbers participating, England and France would be almost unstoppable but you're talking at least a decade of renovation.
I felt South Africa showed immense power, particularly at the scrum, which was one of England's strongest features of the Six Nations. What can England do to compete against a team which so out-muscled them through much of the game? Toby P-B, England
Hi Toby, I didn't think England were in too much trouble physically in the scrum until the changes were made in the second half. They were getting penalised because of number eight Morgan snapping the second rows into the scrums and England being penalised for early engagement.
Ouch! Haven't seen brutality like that in a while on a rugby pitch. England seem to have a real backs selection dilemma if they're to be competitive in the second Test. Who would you pick? Callum, EnglandIf you were Stuart Lancaster, what changes would you make for the second Test against South Africa? Chris, UKHi Jeremy, I think England are seriously lacking creativity. Do you think Flood should start ahead of Farrell to really create space for players like Tuilagi and Chris Ashton. There is no doubt that Farrell's goal kicking is solid but I find players like Tuilagi and Ashton are working too hard, but not getting anywhere because Farrell is not creating space for them. And with Brad Barritt out, could this mean Manu moving to 12 and Joseph at 13? George, England
Hi George, I would bring Flood in at 10, move Tuilagi to 12, bring in Joseph at 13, pick Alex Goode at 15 and keep the wingers the same. I would also be happy with Ben Foden at 15 and Ugo Monye on the wing as well. I would also have Danny Care at nine - he was the form scrum-half at the end of last season - and have Lee Dickson on the bench.
How do you feel when you hear Jonathan Joseph described as "the next Jeremy Guscott"?Nathan Graham, Canada
Hi Graham, if it can inspire him in any way then great, but I'm sure he's more interested in creating the Jonathan Joseph way of playing.
Hi Jerry, after watching the Wales-Australia game I can't seem to understand why we looked so tired in the first half, despite the fact this was meant to be one of the best prepared Welsh parties ever. This basically lost us the game as we dominated the second half, bar the moment of brilliance by Genia. What would you do differently in the second Test? Also, I'm loving your half-time analysis on OSN Sport but shame about the biased Aussie commentators - you don't see the BBC boys doing that during the Six Nations (bar Brian Moore). Tomos, Dubai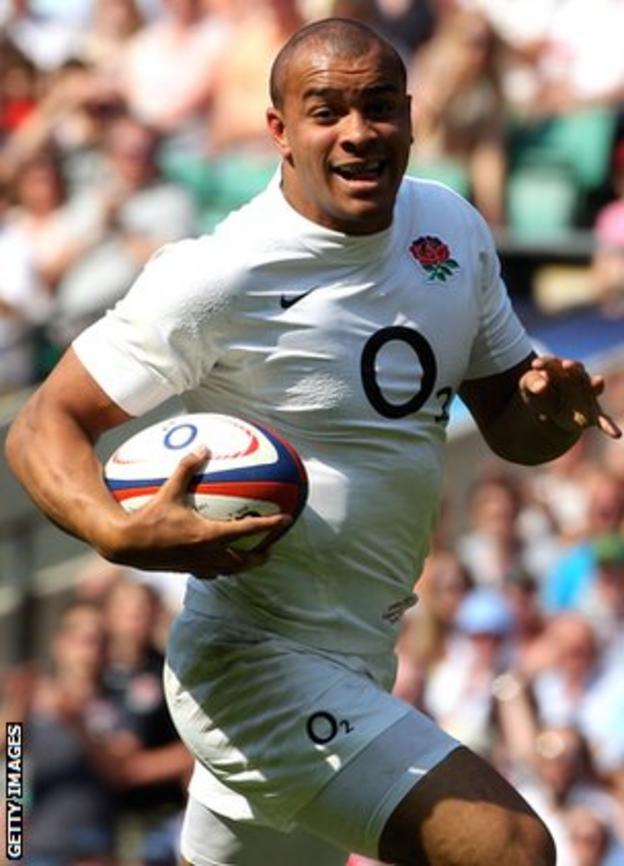 Hi Tomos, given most of the team went out early to acclimatise, the Welsh intensity was poor, very poor. Priestland needs to boss the game, bringing Alex Cuthbert, George North and Jonathan Davies into the action, and cut out his unforced errors. Wales didn't look clever, they looked at times as if they didn't know each other, but with 15 minutes to go they were still only one point behind. Sort out the breakdown/tackle area and with Priestland up flat and Warburton fitter, I would tip Wales to win.
Craig Joubert's refereeing on Saturday was shocking, I don't know how many times he said at the breakdown "away seven' (Pocock), away seven" yet Australia came up with turnover balls. What is your view on this, did you think Pocock slowed the ball down in the Aussie 22? Gareth Evans, Wales (have Australian daughter)
Hi Gareth, I didn't see too much wrong with what Pocock was doing. Wales weren't quick enough to stop him and he reigned supreme, as he did against South Africa in the World Cup. You could neutralise Pocock by not going to ground so much, that could be an option, but it is a different way of playing that might not suit Wales. I believe a fit Warburton can compete with Pocock.
Hi Jeremy, what were your thoughts on how well Tom Johnson played in England's back row and do you think he has done enough to get a start for the next Test? Thanks. Ross Yeadon (a very proud Chiefs fan!), Exeter, England
Hi Ross, I thought he played well in defence but needed to contribute more carrying the ball - but he wasn't alone there. If he can be allowed to carry more then he deserves another crack at it, but I wouldn't be surprised if Lancaster wanted to bulk up the back row with James Haskell.
After Brian O'Driscoll's performance against New Zealand do you think he's improving with age and is still the best centre in the British Isles? Ciaran Grant, Ireland
Hi Ciaran, up until his last injury I would say BOD was the best centre in the northern hemisphere but he's only been back for a few games so far, so to say he's still the best is a tad premature. As you get older you gain more experience and understand the game better, along with understanding your body.
I believe BOD is better now at some skills than he was as a youngster, but of course he's lost some speed. He covers that well with his thinking which enables him to get ahead of other younger, quicker players. I believe O'Driscoll will continue to perform consistently well for as long as he wants.
How far do you agree that any of the other home nations would have suffered in similar fashion at the hands of the All Blacks as the Irish did? Theo, UK
Hi Theo, going on the performances at the weekend by England and Wales, they both would have got tanked by New Zealand, no problem.
Hi Jeremy, with the three debutants, Julian Savea, Brodie Retallick and Aaron Smith, having such outstanding performances, how bright is the future for these young stars and New Zealand rugby as a whole? Dean, New Zealand
Hi Dean, those three guys had amazing debuts and on that form will be pushing for places for a while. We've seen New Zealand show this type of form before but still lose World Cups, so don't get too carried away just yet. Having said that, they did look very formidable against Ireland.
Why are scrum-halves not penalised for feeding at the scrum - sometimes nearly into the second row? John Griffin, England
Hi John, the crooked feeds are embarrassing to the game and reflect badly on the International Rugby Board for doing nothing about it.
How do you think you would cope with the increased size of most sides' backlines if you were to play in the current era of rugby union? Would you train differently or play a different position? Personally I don't think you would be able to cope. Jo Samaras, UK
Hi Jo, I don't think you watched me play.
Why not also follow Jerry on Twitter?