Jeremy Guscott Q&A

By Jeremy Guscott
Rugby union analyst, BBC Sport
Last updated on .From the section Rugby Union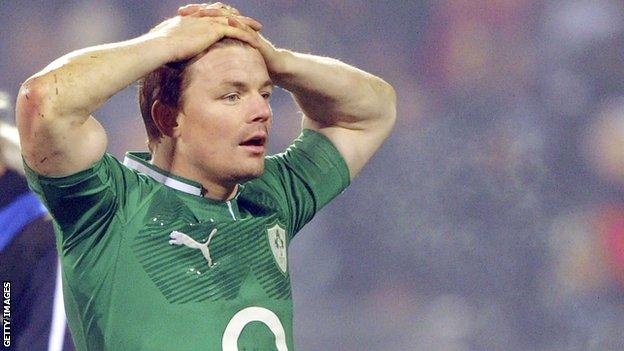 Among the topics the former England and Lions centre discusses this week are
- Where the home nations stand after the last round of Tests
- Who makes his current World XV
- Who should start at scrum-half for England on Saturday
- How much longer the likes of Richie McCaw have at the top level
Jerry will answer as many of your questions as possible each week but not every question submitted can be used. This week's answers appear below.
England,Wales and Ireland all came reasonably close to beating their southern hemisphere opponents, but ultimately all failed to do so. How long do you think we'll have to wait to see any northern hemisphere side being able to consistently compete with them? John, UK
Hi Jeremy, in the southern hemisphere, and particularly New Zealand, we tend to write off northern hemisphere teams when they come down to these parts to play rugby. With the spirited and committed performances shown by England, Wales and Ireland so far in their respective Tests, do you see a strengthening in the overall northern game? Dean, New Zealand
Hi John and Dean, I don't think we will have to wait long for one of them to get a victory over the big three. Let's be honest, Wales have a team to beat any of the three and Ireland could have won the second Test against New Zealand, especially if they had kept their heads in the last eight minutes when All Blacks full-back Israel Dagg was yellow carded.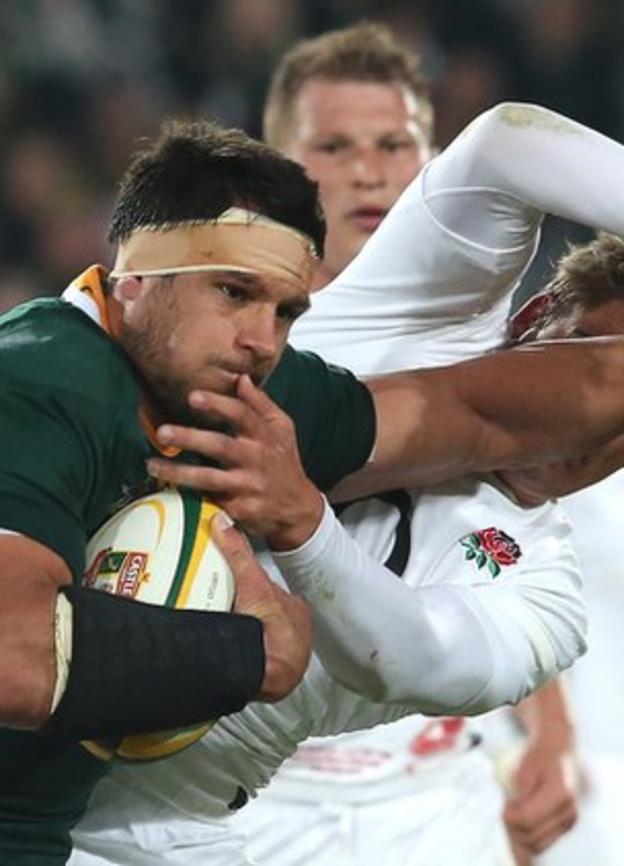 England haven't yet got the world class players needed to beat the big three. Their youngsters will gain valuable experience on the tour of South Africa but they need to learn and develop quickly in order to mount a serious challenge within the next three seasons.
Wales undoubtedly have the talent but lack the game management, it's the mental ability to understand and believe they are a match for the big three. Captain and open-side Sam Warburton isn't match fit and hasn't shown the on-field leadership required to take his team to the level needed to beat Australia - but the Welsh are close.
They should have won the second Test but the Aussies gave the Welsh a vital lesson in how to work yourself into a position to win the game - and then step up and deliver.
Ireland must now surely have massive self belief that they can beat the best after last week's performance. They really put the New Zealanders under pressure and actually played committed rugby in the second half, rather than just standing back and letting the All Blacks play.
Hi Jerry, with the summer tours coming into their final weekend of games, what is your current World XV based on the performances you have seen? Alastair Telford, UK
Hi Alastair, it would be something like this: Israel Dagg; Julian Savea, Pat McCabe, Sonny Bill Williams, Bryan Habana; Berrick Barnes, Will Genia; Tendai 'Beast' Mtawarira, Bismarck du Plessis, Dan Cole, Eben Etzebeth, Juandre Kruger, Scott Higginbotham, David Pocock, Kieran Read.
Hi Jerry, a South African anaethetist at work said it was "men against boys" on Saturday and that if the Du Plessis brothers had stayed on for the whole match it would have been a thrashing - do you agree? And is there any chance of our boys getting a bit of payback this Saturday? If they do I will be getting some payback too, as I thought the second-half team performance really shook the Boks. Tony, England
Hi Tony, your South African friend has a valid point but we can only go on what we've witnessed and not what might have been. The South Africans did appear to be cruising but after the Du Plessis brothers went off the Boks scored five points and England seven, so it wasn't that much of a comeback from England after the front rowers departed.
There isn't that much difference in the combined pack sizes, the South Africans are just better, more direct and have a good understanding. The English pack isn't, as yet, hard enough physically to handle the intensity of the Boks but they will learn over the next few seasons.
England threw absolutely everything at the Springboks last Saturday. I don't think the poor start was down to any fault of their own, South Africa just bullied them up front and then smashed through them in the backs. What else can they do?! Max Nevile, England
Hi Max, I would like to see England play smarter rugby when they have possession and use the backs more. When England did a backs move Ben Foden went through - he only needed support on his right shoulder and England would have scored.
It's so important to finish at this level because you get so few chances against the best. The England forwards have to do more ball carrying, as Ben Morgan and Thomas Waldron did, England won't win these games unless those players are backed up by the others.
Hi Jeremy, with England beaten brutally in the first half of the second Test, do you think we need more grunt in the forward pack? I think we should have called up Steffon Armitage given that Tom Wood, Tom Croft and Courtney Lawes are all injured. We should not be intimidated out of a game for 40 minutes like that, we are ENGLISH. Chris, England
Hi Chris, sometimes you have to experience beatings like this to realise what's required to be able to compete and win at the very highest level. England went on the "Tour of Hell" back in 1998 and a lot of those players matured and grew through that experience to become top class players.
England were not expecting to win the current series, just improve throughout it, and to date I can see improvements. Stuart Lancaster has the final say on selection, leaving Steffon Armitage out or not calling him up is his call and he will be judged on that. I can't really say if Armitage would have made a difference, I thought he deserved a spot on the tour but they went with Carl Fearns instead.
With Ben Youngs out should England start with Lee Dickson or Danny Care at scrum-half on Saturday? Joe, UK
Hi Joe, I would go with Care because his form at the end of the season demanded that he should start. Lancaster can be pleased he went with Youngs because he played so well in the second Test and justified his selection.
Dickson has done nothing wrong but Care offers more in attack - having said that I would bring on Dickson if Care was ineffectual in the first 40 minutes. Dickson is good at driving his forwards and directing them. England are strong at scrum-half, to have Dickson, Care and Youngs is great news.
Do you think Manu Tuilagi is cut out to play 12 at international level at this early stage in his career? What centre combination would you like to see? Nick M, UK, England
Hi Nick, unless England find a 6ft plus, 15/16 stone play-making inside centre then Manu can play there and be coached and developed, just as Ma'a Nonu was by New Zealand. I would stick with the Tuilagi/Jonathan Joseph combination for now and try to develop it, but they need the ball first before they can do any damage.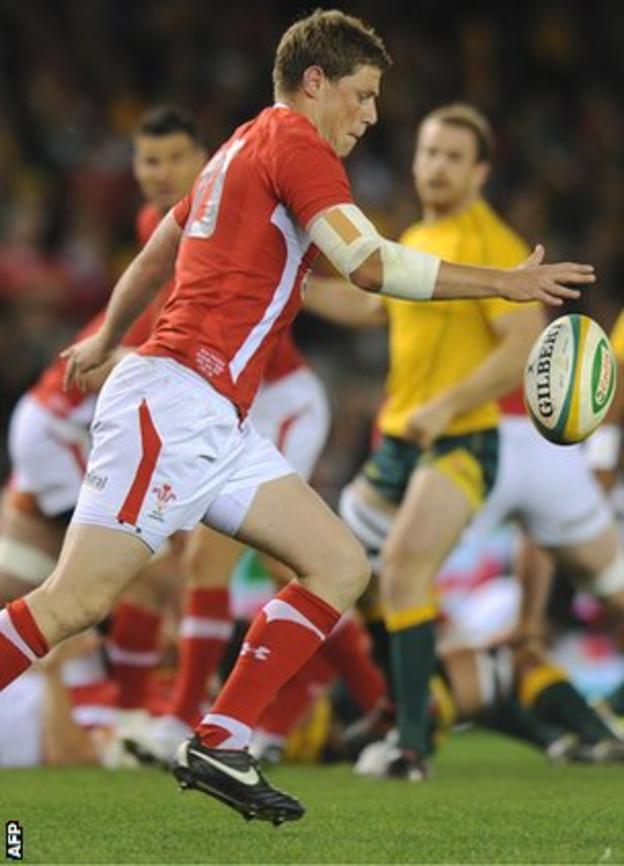 Is it time for Wales to give James Hook an opportunity to start against Australia in the final Test, given Rhys Priestland's match losing errors at fly-half? Jeff Tucker, UK
After Wales' agonising defeat against the Wallabies, I can't help but feel Howley's faith in Priestland was misplaced. With Leigh Halfpenny having taken over the place kicking and Hook showing himself to be more creative and skilful at 10, it's plain that Priestland may have lost his right to play in the coveted Wales number 10 jersey.
Do you think his downturn in form is due to his sudden emergence on the world stage, and the pressure that comes with it? Dale, Wales
Hi Dale, there's no bigger stage than the World Cup to play in, with all that pressure, and Priestland appeared to handle that. Hook has been playing all season at 10 and I think he should be given a chance because Priestland is off form. There's no harm in competition and Priestland wouldn't be harmed by being dropped - he should expect it if he isn't playing well.
Hi Jerry, OK, what's the secret? How do we do it? What are we missing? There must be some answer as to why Wales can't knock over one of the big three. How do Wales take the next step? What is it going to take? Dave Morgan, Wales
Hi Dave, to me it appears Wales have a mental block, they're missing the know-how which leads to teams doing the right thing at the right time, to control the game at crucial stages, to finish a team off, to put them away. During the Six Nations I think they actually believed they were the best team and delivered - they didn't think that against Australia on Saturday.
Wales let the Aussies back into the game in the last minute by giving them the ball. Wales panicked and didn't believe in their own ability to keep the ball and play out the last two minutes. Start believing and have their best players delivering and they will win - with so much talent in the side they have to deliver at some stage and once they do I think this Welsh team could be like England's 2003 vintage.
After Scotland's spirited display against Australia and their impressive win against Fiji in the blistering heat, I can say I was very impressed, but why can't they produce these sort of performances in the Six Nations and in the World Cup? We seem to do very well in the friendlies but then fall apart in tournaments. David, Scotland
Jeremy, how significant do you think Scotland's victories have been so far in these southern hemisphere Tests and do you think they can be compared with the defeats of the other northern nations? I think it is very important for Scotland to get these wins for our confidence but that we truly need to wait until the Six Nations to find out if we have improved or are just taking on a lesser challenge. Tex, Scotland
Hi David and Tex, Scotland did very well against the Aussies and deserved the win. Against Fiji they were expected to win, as they are against Samoa, and dealing with that expectation should help develop this Scottish side.
If they beat Samoa I think we will see a different Scottish team in next season's Six Nations. Dealing with expectation takes a while to come to terms with and the Scottish team have got to learn to handle that pressure, when they do they will play much better.
With five minutes to go and with New Zealand down to 14 men, the decision of Nigel Owens to award a penalty to the All Blacks for Ireland apparently wheeling the scrum illegally has caused a bit of debate. I am biased in that I think Ireland were harshly done by that decision, but I'd like to know your opinion on it? Regardless, a fantastic performance from Ireland! Chris, Isle of Man
Hi Chris, I had England's World Cup-winning hooker Steve Thompson next to me watching that game and even he was surprised that Owens penalised the Irish. To me it looked pretty innocent regarding the wheeling, but Owens must have seen the evidence that most of us didn't.
Owens is getting a lot of flak for Ireland's loss. I think we gave the game away at the start of the second half. How culpable do you think Owens is for the loss? I think it was a poor tactical decision to go for a 50m penalty. Maybe we should have kicked for touch and got in position for a drop-goal? Bernard, Ireland
Hi Bernard, I rarely have a go at referees unless there is an open and shut case that's glaringly obvious, because they have a difficult job. In close matches invevitably referees' decisions come under scrutiny and you feel watching that the home team will get a crucial, favourable decision.
The answer for the opposition is to try not to let your team get into that situation - play smart rugby, dominate territory and possession and take it out of the ref's hands. I wouldn't blame Owens for Ireland's loss.
Looking at Ben Foden's TMO try last week and Ben Youngs' TMO try this week, would it be better for the game to award a penalty try in these instances? It seems a shocker that you can grab someone around the neck or smash into them whilst in the act of scoring a try, and not get pinged for it if the try is good. Jonathan, England
Hi Jonathan, I would like to think that a penalty try would have been awarded if the try by Youngs hadn't been given. Foden's try was more clear cut.
Hi Jeremy, your thoughts on how the World Cup-winning older guns of the All Blacks such as Richie McCaw, Tony Woodcock, Read and Piri Weepu are performing, and how much they still have left in the tank? JP, Sri Lanka
Hi JP, all are class players at their best. Read, in my opinion, is the best number eight in the world, he has as long as he wants. McCaw probably has a season more, he won't make the next World Cup but New Zealand are big on leaders, so his experience is vital for the youngsters to learn from.
Weepu is much the same as McCaw but judging by the form of young Aaron Smith his days as the All Blacks scrum-half are numbered. I'm not sure about Woodcock, props seem to be able to play for ever.
Why not also follow Jerry on Twitter?