Chris Paterson backs Scottish Rugby's World Cup target
Last updated on .From the section Rugby Union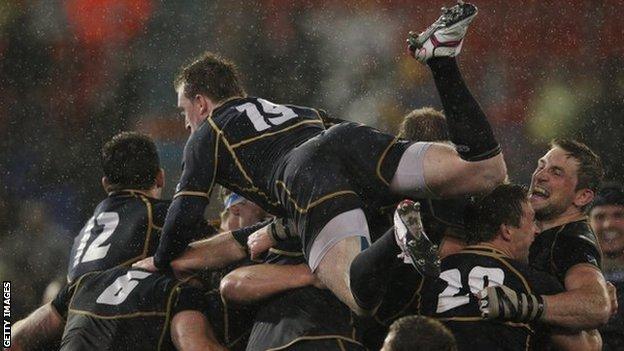 Former Scotland back Chris Paterson believes it is not impossible his country could achieve their target of winning the World Cup in 2015.
That, along with a Six Nations Grand Slam, is the headline target in Scottish Rugby's new four-year strategic plan.
"It's an ambitious target, but I think it's good to set ambitious goals," Paterson told BBC Scotland.
"International rugby is so close, so why wouldn't it be do-able?"
Scotland bounced back from finishing bottom of the Six Nations to emerge from their Australasia tour undefeated.
"We've seen Scotland win three games on tour over the last three weeks and international rugby is so close that could have been zero wins out of three," said Paterson, who retired at the end of this season's Six Nations to join the national coaching structure.
"And, if you turn that on its head, in the Six Nations, Scotland won zero out of five, and certainly the first three could have been wins against England, Wales and France.
"So you could have been going into the last two games against Ireland and Italy looking for two wins for a Grand Slam.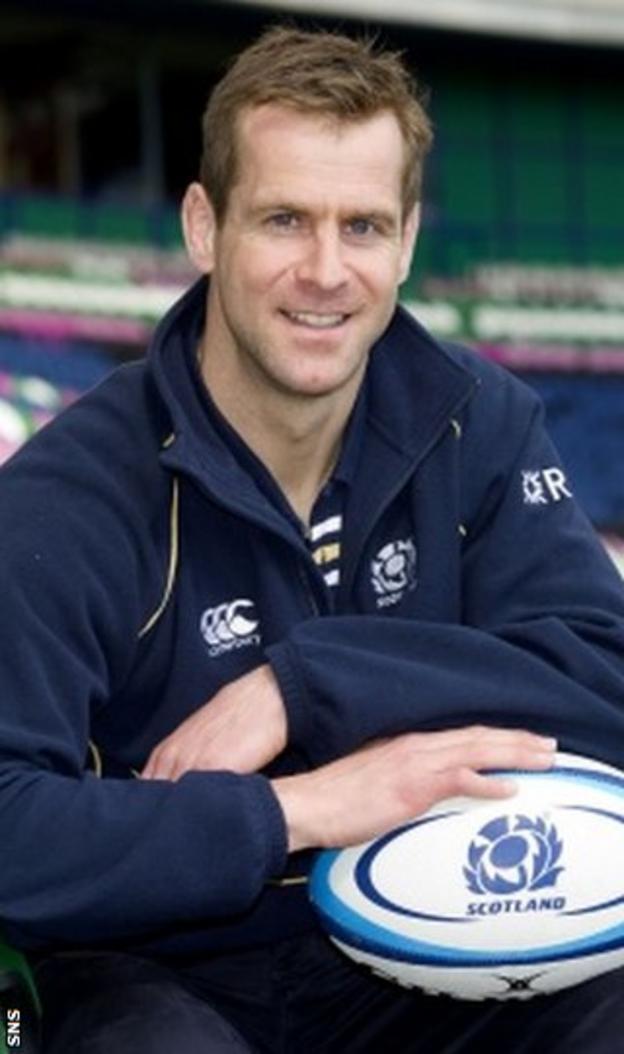 "The margins are so, so fine in international rugby and, if you get the small bits right, there's no reason why you can't be successful."
Scotland have so far failed to achieve the top-eight world ranking target by the end of 2012 contained in the Scottish Rugby's previous strategic plan, written in 2007.
They only moved up from 12th to ninth thanks to their summer wins over Australia, Fiji and Samoa.
Scotland also failed to reach the targeted quarter-finals of the 2007 and 2011 World Cups.
Meanwhile, their Six Nations win rate of 13% under coach Andy Robinson is well short of the desired improvement from 25% to 40% and they have failed to "win the Six Nations at least once by 2012".
Speaking ahead of presenting the new plan at the governing body's annual meeting, chief executive Mark Dodson defended the imposition of yet higher targets for Scotland.
"We have thought about this long and hard and it's certainly not a knee-jerk reaction from the recent wins in the southern hemisphere," he said.
"There's no reason why we can't win a World Cup or a Six Nations.
"We've got some fantastic athletes working in Scottish rugby who are capable of great things.
"We are an ambitious union and we need to set challenging targets."