Ali McKenzie hails Thurrock potential
Last updated on .From the section Rugby Union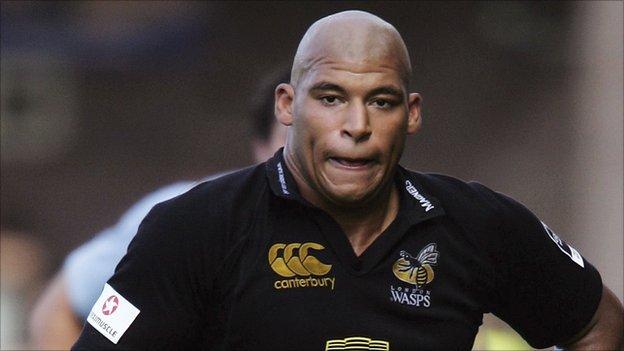 New Thurrock Rugby coach Ali McKenzie has said he believes the club have the ability to compete in National League Three next season.
The former Wasps player will be Thurrock's forwards coaching advisor for the coming season.
Thurrock won promotion last season by winning London One North.
McKenzie told BBC Essex: "They have got big aspirations, and I think with the right group of people there, they could do quite well."
He continued: "With these guys stepping up into the next league, I think it's about a bit more professionalism and (being) a bit more aware of the teams they are going to come up against.
"If I can use any of my professional experience to aid them to move up the leagues then I'm going to enjoy doing that."
McKenzie, who also played for Calvisano and Newport, suffered a career-ending injury at the age of 28.
He says he has now accepted what's happened to him, adding: "It was quite devastating to be honest.
"I was looking at another five or six years playing Rugby.
"It took me about seven or eight months to come to terms with the fact I wasn't going to play.
"Being around the guys in a coaching capacity makes me feel good, makes me feel part of a team again."
Thurrock's first match in National League Three London and South East is against Gravesend on Saturday, 1 September.