Launceston boss Cliff Rainford relying on younger players
Last updated on .From the section Rugby Union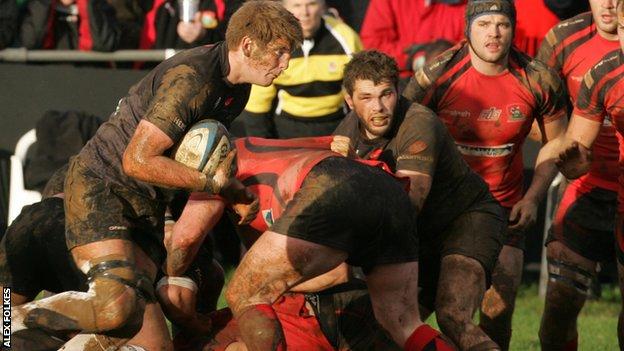 Launceston boss Cliff Rainford expects to rely on more young players for their upcoming National Two South campaign.
"I've registered about eight youngsters, but there's always the possibility that more will come through," Rainford told BBC Cornwall.
"We're looking as a club and as myself to push forward with development from within."
Launceston have had financial pressures over the past few seasons with players forced to take a pay cut at the end of last season.
The club currently has 22 players signed up and Rainford says the side will not get much bigger as they try and manage with a smaller pool of players.
"I suppose if you're looking at the first-team squad it'll probably be down to about 25 to 28," he added.
"The season doesn't start until the first week in September and there's always the chance that guys that try their hands at higher clubs that get released, or don't quite make, it will make the last-minute move.
"It's happened in the past and I'm sure it'll happen in the future.
"We've got quite a few guys who've come up and don't want to make a commitment straight away. They're new to the club, they want to see how the ground lies, to see whether it's for them or whether we want them."