Scotland seek new sevens coach as Graham Shiel is moved aside

By Jim Mason
BBC Scotland rugby reporter
Last updated on .From the section Rugby Union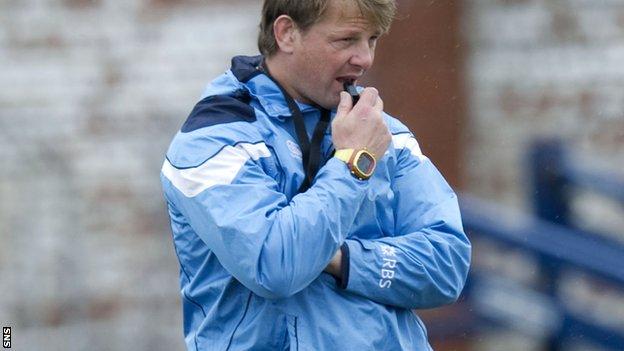 Scottish Rugby is looking for a new head coach for its sevens squad, with present incumbent Graham Shiel being moved sideways to a new role.
Shiel will now look after skills and analysis for the squad.
Scotland Sevens qualified for the World Cup in 2013 at the weekend but only took the last of five available places.
And it appears that the national body, which targeted medal success at the Commonwealth Games in Glasgow in 2014, has become frustrated at progress made.
It was Stephen Gemmell, Scottish Rugby's head of performance development and the former sevens coach, who took a more prominent role at the qualifying competition in Portugal.
Now Scottish Rugby has announced it is to seek a new coach to head its management team, which has been led by former Scotland international Shiel since October 2010.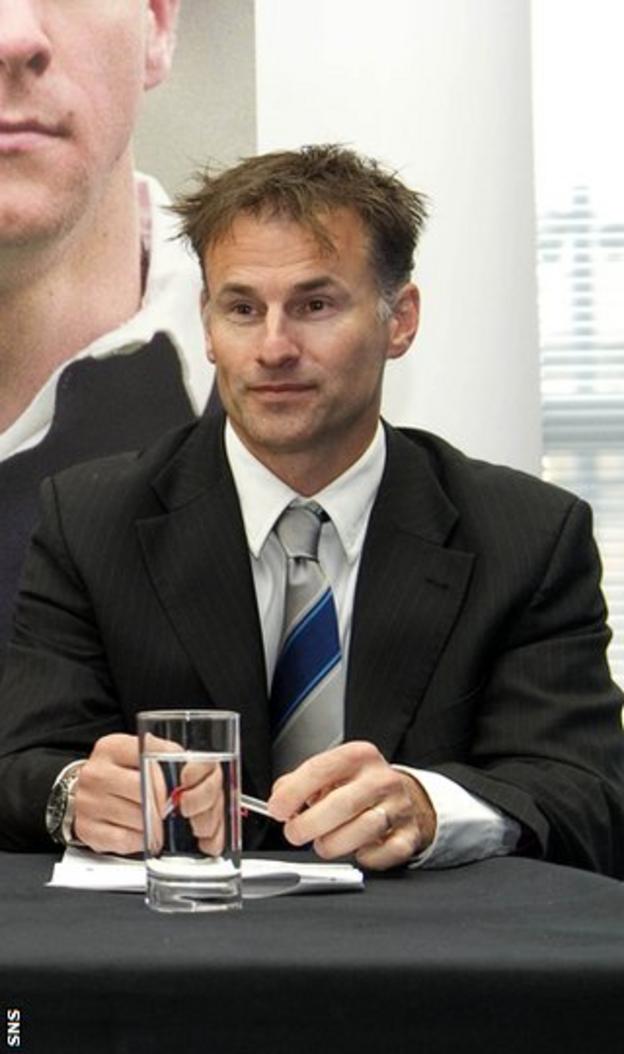 High performance director Graham Lowe said: "As part of our ongoing review of sevens, and having discussed with the sevens management team, we have decided to bolster the group.
"Our current coach, Graham Shiel, will remain with the sevens management group, focusing on skills and analysis, and we are now looking to recruit a head coach and programme manager to work alongside Graham to drive forward our sevens programme and the performances of the national sevens team.
"This will be a global recruitment search to ensure we get the best candidate for the role."
In the Algarve, Scotland suffered a surprise defeat by Spain in their qualifying group and then lost in the quarter-final to France.
They had to win the Plate tournament to qualify for the World Cup - and duly did so with a 22-14 win over Italy.
However, with the Italians themselves having suffered a surprise loss to Romania, the competition highlighted that some traditionally lesser nations are catching up.
"Since the decision was taken to re-admit rugby to the Olympics with effect from the 2016 Games in Rio, the emphasis being placed on sevens by countries worldwide has been phenomena," added Lowe.
"We are very proud that the game invented in Melrose is now such a catalyst for the global expansion of rugby union and we are determined that Scotland should be competitive in international sevens, especially with the 2014 Commonwealth Games in Glasgow on the horizon, where sevens will be one of the core sports."