Worcester Warriors' Danny Gray has shoulder operation
Last updated on .From the section Rugby Union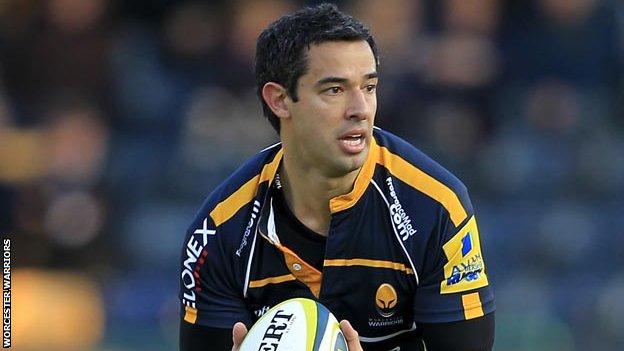 Worcester fly-half Dan Gray will miss the first two months of next season after undergoing shoulder surgery.
Gray, 29, signed in February 2011 from French club Montauban, thought he could carry on playing through the injury.
But the Premiership club have opted to get him operated on now, rather than face a more serious problem later.
"He really thought he could continue but he's now gone in for an op as three parts of his shoulder were really not very good," said coach Richard Hill.
"It was a dislocation waiting to happen so he will be out until the end of October.
"He started off really well with us last year so he's bitterly disappointed.
"But it's better to have him 100% right by the end of October rather than playing on at 70 or 80% for the rest of the season."
Gray scored 36 points in his 14 games during his first season at Sixways.
"He is the only player out of 36 who will not start the new season," added Hill.