Redruth fly-half Brett Rule signs for Spanish club Vigo
Last updated on .From the section Rugby Union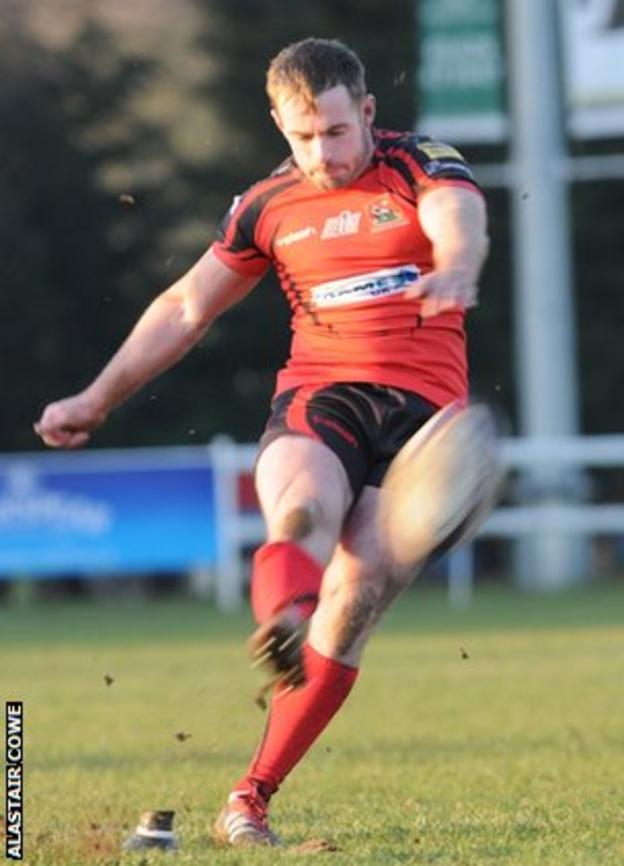 Redruth fly-half Brett Rule is to leave the Rec to sign a one-year deal with Spanish top-flight club Vigo.
The 23-year-old has been with the Reds for four years and kicked 128 points last season in National Two South.
"I signed up to an agent online and was wondering what sort of things were out there and he offered me this chance," Rule told BBC Radio Cornwall.
"I had a look into it and thought it might be a good idea to try something different."
Rule admits he knows relatively little about the club or the squad he will be joining.
"They play in the top division and I've spoken to a couple of friends who say they're a good bunch of boys," he said.
"They've got a basis of the squad that are Spanish, but had four or five Kiwis last season, including one who played with Mark Bright in New Zealand so they must be a high standard.
"The coach is former all-black Norm Maxwell so I think it'll be a mix of nationalities and it should be quite a good standard."
Having played for Redruth for all of his senior career first in National One, and then in National Two South, Rule says he has reached a point in his life when he wanted to experience something new.
"I want to try and and see how it is, I might like it or I might not," he added.
"The idea of going to Spain sells itself a little bit, but I've never tried this before, it'll be one hell of a life experience and it's going to be very different.
"It's something I've wanted to do quietly for a long time and it just happened that it's that time of my life where I haven't really got any commitments and I thought I could try something different."
But the Cornish born and bred kicker says he will miss his homeland and the people he lives and plays with.
"I'm one of those Redruth boys that have been there all my life," he added.
"It'll be difficult to say goodbye to them and it's strange not training with them now, but it's something I can come back to and they're wishing me all the best.
"My Spanish is terrible, so I'm hoping they'll learn mild Cornish - if not you can only point at stuff and hope for the best.
"I had a pasty for lunch the other day and thought 'That might be the last one for a while'."