Tommy Bowe claims he always wanted to return to Ulster
Last updated on .From the section Rugby Union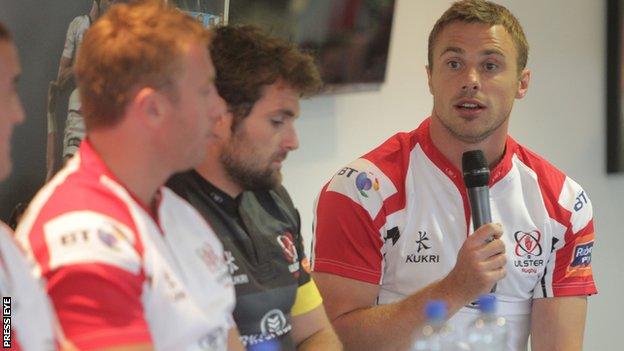 Tommy Bowe has revealed Ulster was always his preferred destination when he decided to leave the Ospreys.
The Ireland wing is back at Ravenhill after four years in Wales and although other clubs were chasing his signature, says he wanted to return to Ulster.
"Once I had it in my head that I was coming back to Ireland, I was never going anywhere else," Bowe stated.
"Ulster were always my number one priority and there was only one club I was going to come back to."
When Bowe left Ulster in 2008, he was already an established international but he has matured into one of Ireland's leading players and will be a massive addition to Mark Anscombe's Ulster squad this season.
Munster were known to be interested in him and he probably would have flourished in Leinster's incredible backline.
But the 28-year-old believes he can realise all his ambitions at Ulster, despite their emphatic defeat by Leinster in the Heineken Cup final over two months ago.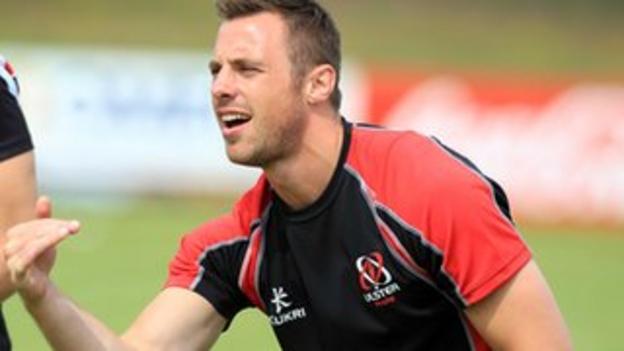 "The Heineken Cup is the pinnacle for all players in European rugby and I was so jealous watching the guys at Twickenham last season," he admitted.
"It was difficult for me to watch, but I was delighted to see them there.
"Chatting to the lads last season, they were so upbeat about the things that were happening at Ulster and it really encouraged me.
"Hopefully I can help them maybe go one step further, but it's not just about that. It's about the league as well and being in the top four and getting to the knockout stages of both competitions."
Bowe also explained the reasons why he quit Ulster for a new challenge at the end of the 2008 season.
He admitted: "maybe it wasn't the done thing to do at the time, but I just wanted to get away and sample something different".
"Ulster were brilliant to me. I think they realised it was nothing personal and there was no ill-feeling towards anybody at Ulster.
"Ulster said the door was always open for me to come back and always made me feel very welcome when I came back to watch. My parents were still season ticket holders here, supporting the lads.
"The four years really flew by, and it was something I really enjoyed, but I'm delighted to be back."