Rugby World Cup can build on London 2012 success - Mark Cueto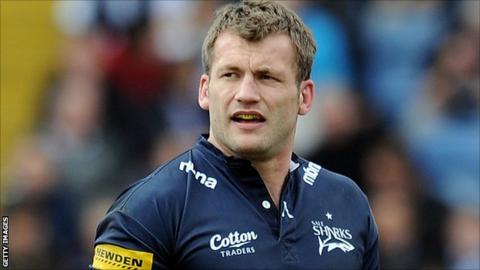 Mark Cueto hopes the success of London 2012 will be replicated when England hosts the Rugby World Cup in 2015.
It will be the second time that England has hosted the competition, having previously done so in 1991.
"Everyone that's been involved in the organising of the event has done an unbelievable job," Sale and England winger Cueto told BBC Radio Manchester.
"From a rugby point of view, with the next World Cup being held in England, it's going to be massive."
Cueto continued: "Having such a massive event in the country and the way the country has reacted to it has been brilliant.
"We sometimes get called a cold nation and that we don't have any passion, but the way the fans have got behind the Great Britain team and the way the whole country has bought into it has been exceptional."
The 32-year-old said last month that he does not think he will play for England again.
Cueto, who started the 2007 World Cup final and has scored 20 tries in 55 games for England, has not featured at international level since the quarter-final defeat to France in New Zealand last October.