Guernsey women's rugby team barred from English league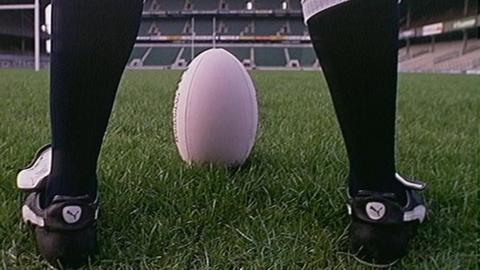 Guernsey women's rugby team have been barred from playing in an English league because of their location.
The club were hoping to follow their Channel Island rivals from Jersey who play in the Hampshire league.
But the RFU say they are not accepting any more teams from offshore islands due to 'logistical reasons'.
"Jersey joined a couple of years ago and they seem to have come on leaps and bounds playing in the UK," second row Emma Rayson told BBC Guernsey.
Cost has been put up as one reason for not allowing Guernsey in, but in a statement the RFU said that was not the only consideration.
"A resolution was passed by the RFU Council two years ago to not admit any further offshore teams to the RFU National Leagues for the time being," the statement read.
"The resolution was not purely based on financial reasons, but also because of logistical matters which had to be considered.
"All women's National League games are played on a Sunday and this means there are various logistical and practical implications for offshore teams as well as teams travelling to and from England."
Last season Guernsey played nine friendlies and won six as they tried to prove that they were good enough to play in a league.
They also beat Jersey in the annual Siam Cup match between the two islands.
"We have come a long way in the last year as our results show," Rayson said.
"We're just hoping that next year they might change their minds and we'll carry on playing friendlies this year and hope we're accepted next year."