Shaun Edwards relishing London Irish coaching role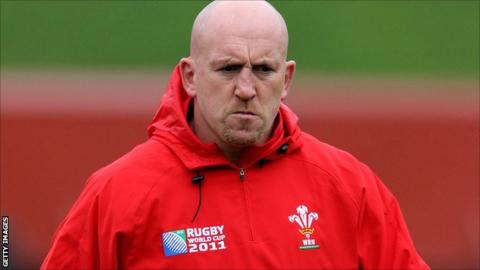 London Irish technical coach Shaun Edwards says he is relishing his new role with the Premiership club.
Edwards is working with some of the finest young players in English rugby, including 21-year-old England centre Jonathan Joseph.
"One of the best things about coaching is working with young players," Edwards told BBC Radio Berkshire.
"They are a joy to work with as they are sponges and want to absorb as much information as possible."
The former Rugby League star, who will continue in his role as defence coach with the Wales national team, has also been tasked with reducing the number of penalties London Irish concede.
If he is successful, Edwards believes it could be great season for the Exiles.
"London Irish put in some excellent defensive performances last season, but the thing that hurt them was they conceded quite a few penalties," he said.
"If we can cut that down, they always use an "in your face" style defence, which I like. They are always aggressive defensively but what we want to do is be consistent.
"If you get consistency in selection it often produces consistency in performance, both in attack and defence.
"I was told they got on the wrong end of the penalty count so we need to work on certain techniques to change that. It is very vital part of the game in the modern day era.
"I'm a consultant here, how to tackle is a big part of my focus. You can have the best defensive structure in the world but if you can't tackle then you will still concede a lot of tries."
Edwards also says he is enjoying working with London Irish's new director of rugby Brian Smith, whose attacking tactics he has admired over the years.
"The chance to work with Brian Smith is a reason why I came here," he added.
"I've played against him and I know how difficult his offensive structure is to play against."