Launceston skipper has mixed emotions after home defeat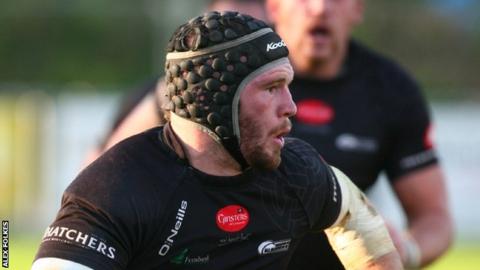 Cornish All Blacks skipper Tom Rawlings thinks his side threw it away against National Two South new boys Chinnor at the weekend.
They were leading going into the last minute before conceding a try to give Chinnor a 33-29 win at Polson Bridge.
"We played some great running rugby but we threw the game away. They didn't win it, we lost it," he told BBC Cornwall.
"Our accuracy was poor, we missed too many tackles and our kicking was aimless at times."
Despite the defeat, centre Lewis Paterson enjoyed a good day scoring a hat-trick of tries as the All Blacks earned two bonus points.
"When we were direct and had a go at our opposite numbers we looked dangerous, but playing loose doesn't work for us," he added.
"At least Saturday showed we could play. Now it's about fine tuning and this week we'll be working hard on our gameplan."