Ian Davies urges Cornish Pirates to raise their standards
Last updated on .From the section Rugby Union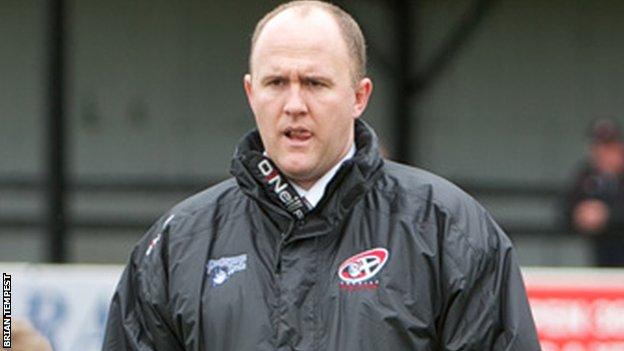 Cornish Pirates boss Ian Davies has urged his side to raise their standards following their draw at Doncaster in the Championship last Friday.
The Pirates had to rely on a late Kieran Hallett penalty to salvage
"We've got to raise our standards, Donny weren't a good team," Davies told BBC Radio Cornwall after the draw.
"We've got to raise our standards if we want to be top half of the table, top four, that sort of area."
Davies says it is important that more established players do not let their frustrations at mistakes by less-experienced team-mates mistakes affect their own performances.
"We didn't play the match officials very well, but that's something that comes with experience.
"The experienced players on the park are getting frustrated that there are some silly errors being made by the 'new boys', and you can't do that.
"You're building pressure on yourselves and the opposition have to do nothing to build that pressure and it's something we'll have to look at."
But Davies, whose side has not won any of their last three games, says he is confident his side will improve as the season goes on.
"I think the scrum was particularly powerful and it gained a number of penalties for us.
"The line-out functioned and we made some fantastic line breaks," he added.
"We aren't a million miles away, we've just got to make sure that we're consistent in what we do, so that if the opposition are poor we win."