Jeremy Guscott Q&A

By Jeremy Guscott
Former England and Lions centre
Last updated on .From the section Rugby Union82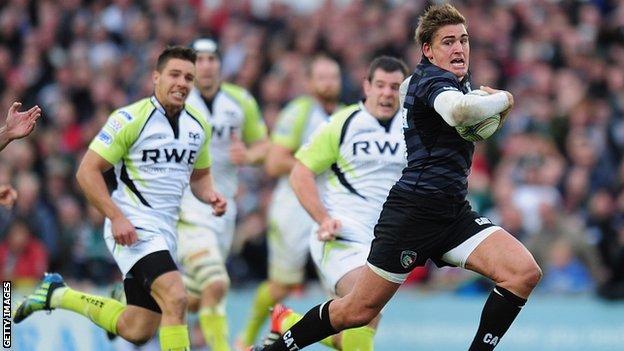 Among the topics making the headlines this week are:
- Who should be England's half-backs for the autumn internationals
- Nick Easter's hopes of returning to the England Elite Performance Squad on Thursday
- The impressive form of Jonny Wilkinson, who guided Toulon to victory over Cardiff Blues
- Edinburgh - semi-finalists last year - seeing their Heineken Cup campaign come apart at the seams as they are nilled once again
- New Zealand falling short in their bid to equal the world record of 17 straight Test wins
Jerry answers questions posted on the website at the start of every week - entries are now closed for this Q&A. This week's answers appear below.
Hi Jeremy, Toby Flood and Ben Youngs really put their hands up this week. There's been a lot of talk about who will be in the half-back positions for England come the November internationals. Who would you pick and why? Willis
Hi, I would start with Danny Care at nine. For me he has been the form scrum-half since last season and has, if anything, improved this season while Youngs hasn't been consistent enough. It's not all his doing because injuries have hindered him, but the worry about Youngs is his inability to let bad decisions by him or the referee go. He gets caught up in the moment and it affects not only his game but the team as well.
Toby Flood deserves to start for England, although on form Gloucester's Freddie Burns has pushed him very close. I would like to see Flood really dictate how the team plays, but feel he is up against it with [England backs coach] Andy Farrell's conservatism. I hope Burns makes it onto the bench. Owen Farrell needs to play more regularly at 10 for Saracens and get used to bossing a game like Charlie Hodgson has been doing.
With Jonny Wilkinson playing so well for Toulon, do you think he would still have a role with England, what with England looking to play with more freedom, had he not retired? Jonnymyhero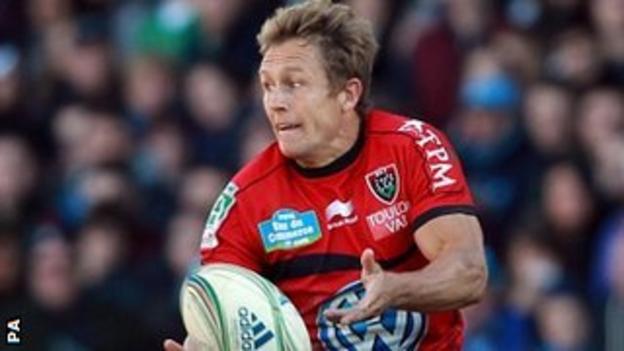 Hi, Jonny has retired after an amazing international career having achieved greatness and leaving all with fantastic memories. Throughout his international career he rarely seemed to play with the freedom we see him playing with now. There was the odd flash of brilliance like the try he scored against New Zealand at Twickenham when he chipped over the top of the defenders near the line, caught the ball and scored, that was brilliant. Jonny is certainly playing well enough for Toulon, but his age would have ruled him out of being selected by head coach Stuart Lancaster.
With England lacking a world-class seven such as Sam Warburton or David Pocock, what reasons does Lancaster have not to pick Steffon Armitage as the starting seven when week in, week out he is doing so well for Toulon and seems to be the standout seven of the Heineken Cup (especially ball in hand)? terryhenry
Hi, you make a very good point and if Armitage continues to play as well as he has done for the last season and a bit, Lancaster is going to look a bit silly not including him in the squad at least. I've said before I believe the policy of not selecting players playing abroad, except for exceptions, is ridiculous. Armitage held his corner against Warburton at the weekend and that's a good a measure as you will get anywhere in the world. Lancaster made it clear that he will never say never, but circumstances are not in favour of players abroad. Personally, Armitage would make my squad that Lancaster will be announcing on Thursday.
Hi Jerry, given Nick Easter's current form, do you believe he will be in England's Elite Performance Squad? Rugby Lad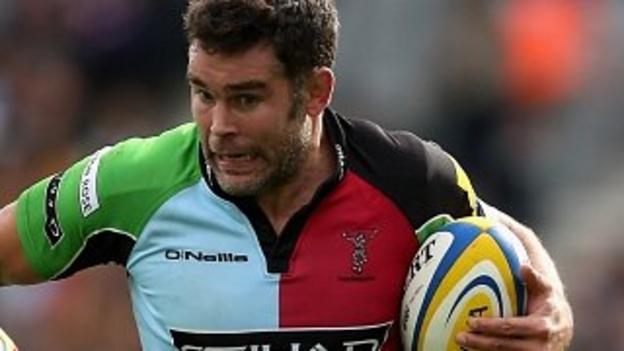 Easter has been playing brilliantly for Harlequins at number eight and has done for the past few seasons, but he hasn't produced this form on a consistent basis for England. There are a number of reasons for this, England were not playing that well and don't play in the same way as Quins. He didn't appear to control the game and have as much influence at international level as he does at club level. If England had been playing well he might still be in the squad because you wouldn't bin experienced players so quickly. Ben Morgan has been impressive for England and is the future. In three more seasons he will be even better, whereas Easter might not even be playing.
After Jonathan Sexton and Rhys Priestland's poor kicking show from the tee (albeit with a fantastic performance from the hand by Sexton) does Toby Flood's all-round, assured performance against the Ospreys bring him firmly into contention as Lions fly-half, or is he still some way off? NJDevilMatt
If it were a week-on-week selection then Flood would have got maximum points for his display against the Ospreys and would be playing for the Lions this weekend based on that performance. I believe the Lions fly-half will probably be the 10 that finds his form during the Six Nations although coach Warren Gatland will already have an idea of how to beat Australia and which fly-half he would like to be in form to select. None of the current prospects has really had an international run of supreme form: Priestland was poor in Australia, Sexton has only just got the starting shirt and Flood the same. So, yes and no is my answer to your question; his performance caught the eye and brings him into contention for the Lions but no he isn't a definite pick.
Hi Jezza, away from the endless talk of a Lions 10, who are you tipping to get that Test 13 shirt? Another two tries from Manu Tuilagi puts him at the front for me, but Brian O'Driscoll oozes class and Jonathan Davies looks every bit as influential as both of them? Anyone outside these three catching your eye? Sarre d_camel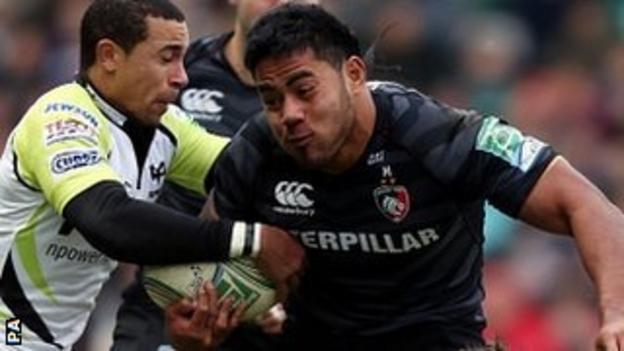 For me a fit, in-form and hungry O'Driscoll needs to go on the tour but I watched him get gassed by Gareth Maule at the weekend. That wouldn't have happened a few years ago. Jonathan Davies is a fine player and has the advantage of playing with Jamie Roberts for Wales. Tuilagi has that X factor; his explosive power is a huge threat and would cause damage against any defence. Jonathan Joseph has an outside chance if he gets selected and England play well. Before Scotland's Joe Ansbro got injured I would have said he had a chance as well. It's certainly a position with lots of of talented options to choose from. Scott Williams would also have a chance, but he's got to be a regular in the Welsh side really.
With wins for Quins, Sarries and Leicester, and their two easiest games coming up, how many English clubs do you see making the next round? TheLastKingofEngland
Hi, Quins should cruise through to the knockout stages looking for maximum points to guarantee that home quarter-final. Sarries are in tremendous form and their next two games against Munster will determine their future in the competition. Exeter have made their mark but won't make it. Northampton have had a setback but are not totally out of it, but it becomes harder yet with the two games against Ulster next. Tigers have kept themselves alive and with Treviso next should accumulate some good points. Sale Sharks are unlikely to win both games against Toulon. Quins will qualify, Sarries have a very good chance as Tigers do, but Saints, Exeter and Sale won't make it through.
On paper, Edinburgh have a talented squad, with players such as David Denton, Greig Laidlaw and Tim Visser, so why aren't they performing? There was little change over the summer players wise, so where do you think the problem lies this season? As well as their Heineken Cup campaign already being over, they sit a lowly ninth in the Pro12, so what would you say their hopes for the rest of the season are? Hardyaj
It's all down to those players believing they have it in them to deliver performances worthy of the reputations they've made over time as individuals and a team. To not manage a single point in their first two Heineken Cup games couldn't have been on the radar. Edinburgh had a reputation because of their performances in last season's competition, so teams will have taken extra care in analysing them. It looks as though Edinburgh haven't moved on, but believed more of the same would be enough.
Between the form of the Scottish Heineken Cup teams, the Scotland injury list and New Zealand's recent performances, do you think I am right to worry that the lower prices at Murrayfield for the autumn internationals are an invitation to a slaughter? AG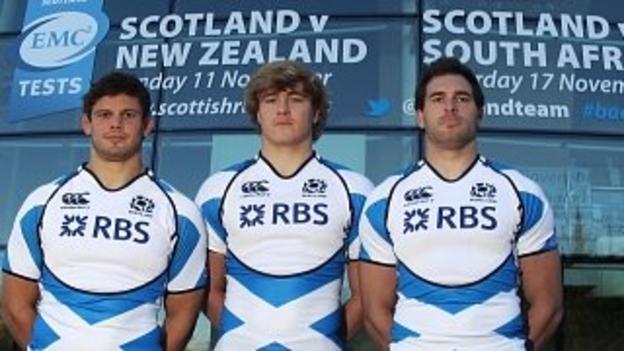 Although Ross Ford has said already Scotland can beat the All Blacks it will take an almighty performance by Scotland to achieve that. Scotland have never been favourites in recent times to beat the Kiwis so there's no pressure to do so. If Scotland can have an error-free match then they will give a good account of themselves, but a win is as likely as England winning the football World Cup in the next 20 years.
Do you agree that the Welsh backline is missing a fly-half with a bit of "X factor"? After seeing Kurtley Beale's great performance against New Zealand, I can't help thinking that the fly-halves Wales have at the moment lack a bit of invention and need to bring the likes of North and Cuthbert into the game more. Do you think we should nurture Matthew Morgan from the Under-21s for the future as he has promise? Will13
Hi, there are very few modern-day fly-halves around who have that X factor. Dan Carter is one, and Quade Cooper certainly has it in attack. Beale is not what you would call a natural 10 but has so much talent he can play anywhere in the backline. I've watched Matthew Morgan and he has oodles of ability but his slight build leaves a question mark at senior international level. It was just over a year ago that Rhys Priestland broke through at the World Cup so he has it in him to deliver. He can bring the likes of North, Cuthbert and Roberts into the game, but he needs to recapture that form.
With only one win from all the Welsh regions in the Heineken Cup something is obviously wrong. Do you think the central contracts would have helped? CymruPendragon
The Welsh teams don't have a cracking record in the Heineken Cup so it's not really a surprise, given the strength of some of the teams, that they've struggled. Having centrally funded players would make sense financially for Welsh rugby, as it would have done for England, but I can understand the regions' reluctance to lose control of their players. It's not a simple question to answer because we have come too far down the line of regions being partly independent, so to say having players centrally contracted would make a difference to the regions' performance in the Heineken Cup is impossible to determine. I believe if Wales (and England) had centrally contracted their players from the start they would have even more home-grown talent than present because the regions would have had more money to invest in the development of that talent.
Do you think the current New Zealand squad can repeat their winning run of 16 games (or go even better)? And, if so, who are their key members that they require to repeat this feat? Aong-uls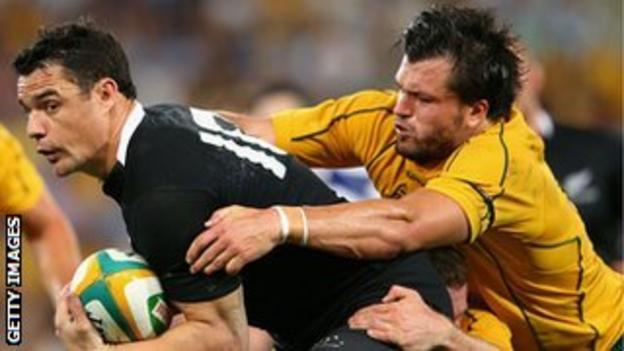 The All Blacks' run of 16 games was good and went through a Rugby World Cup which they won, but to do that again and go a few more would be hard. Dan Carter is key along with Richie McCaw, but I think Carter is more important because of his kicking. Kieran Read looks ready-made to take over from McCaw as captain, so leadership is taken care of. So long as New Zealand don't lose too many experienced players quickly they will always have a chance of getting back up to winning all those matches again.