Jersey confidence is snowballing - Ben Evans
By Brent Pilnick
BBC South West Sport
Last updated on .From the section Rugby Union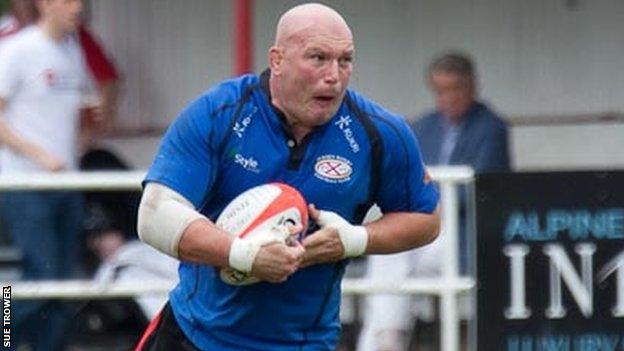 Jersey forwards coach Ben Evans says confidence among his squad is "snowballing" after their first ever win at Championship level.
The extended Jersey's unbeaten run to three games after going unbeaten in the opening matches of the British and Irish Cup.
"It's snowballing that confidence, but it's also snowballing in how well we can play," Evans told BBC Radio Jersey.
"Confidence is better and we're playing better, they come hand in hand."
Jersey lost their opening six matches in the Championship, having been promoted from National One in the summer.
They are still bottom of the table, three points off second-from-bottom Doncaster, who also clinched their first league win.
And Evans expects his team to build on their form and push up the table.
"I'd rather us have had the losing streak at the beginning than a blip in the middle," he said.
"We've constantly been building, we've just got to keep it that way.
"The blip's been and gone early in the season, now we're getting to the crux, in the middle bit of the season, and we're winning, that's where we want to be."