Jeremy Guscott Q&A

By Jeremy Guscott
Former England and Lions centre
Last updated on .From the section Rugby Union87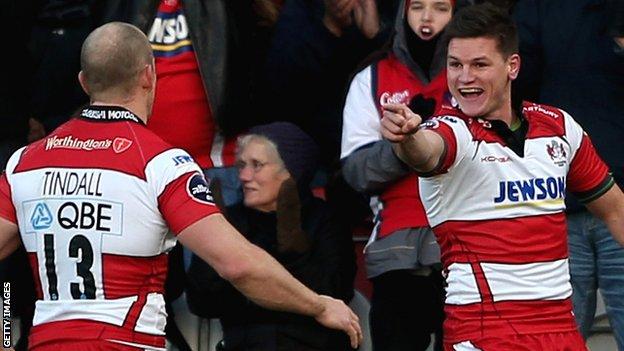 Among the topics Jerry discusses this week are:
- The absence of Freddie Burns from the England squad
- The latest developments at struggling Sale
- The talented but unlucky Gloucester winger James Simpson-Daniel
- Dan Biggar's recall to the Wales squad
- Whether Ulster will be able to maintain their winning ways
- What, if anything, English rugby does really well
Jerry answers questions posted on the website at the start of every week - entries are now closed for this Q&A. This week's answers appear below.
Hi Jeremy, do you think the England squad smacks of conservatism, especially regarding the exclusion of Gloucester fly-half Freddie Burns, even more relevant after his display opposite likely starting England number 10, Toby Flood, this weekend? MrDavidBloomer
Hi Jerry, I thought the Gloucester v Leicester match was fantastic and full credit to Burns, Jimmy Cowan et al. When do you think Burns will get his England call-up? The England 10 position is the one that bothers me most about the forthcoming internationals. Paul Vanner
Hi David and Paul, I find it very sad that England boss Stuart Lancaster can't bring himself to accept Freddie Burns has been outstanding this season for Gloucester and that, on his performances alone, he should be in the England squad for the autumn internationals. At the very least Burns should be added to the squad, if that's possible under all the agreements between the Rugby Football Union and Premiership Rugby. Including Burns would give England more options in how they can play their game. We now know what Owen Farrell can do, it's not going to change for the foreseeable future. Unless there are some stats saying Burns isn't doing everything well - possibly defence - then in leaving him out, Lancaster has made his first big mistake. Martin Johnson took too long to include Chris Ashton and Ben Foden - I hope Lancaster doesn't make the same mistake with in-form players. I'm sure if you asked all the players in England's 32-man squad 'would you pick Freddie Burns?' they would all say yes. Well, maybe not Farrell and Flood!
Hi Jeremy, do you think Sale can come back from their current predicament or are they in danger of relegation? Sacking their coach, Bryan Redpath, doesn't seem to be the best thing for morale? John
Hi John, we heard on Tuesday that Redpath will remain as the backs coach. I'm surprised at the news, but pleased for him. You would have thought that if Steve Diamond - the chief executive who has taken charge of the first team - had lost faith in him he would have been moved completely away from the first team squad. Since Diamond has taken care of the rugby affairs at Sale he hasn't been afraid to wield the axe. I'm surprised he thought six months ago that Redpath was the man and now he's not. In September Diamond sacked forwards coach Steve Scott and now Redpath has been removed. I wonder how much longer Sale's backers will give Diamond?
Hi Jeremy, could you please explain to me why Gloucester wing James Simpson-Daniel hasn't played more for England? Is there a better left wing in English rugby right now? harrykvernon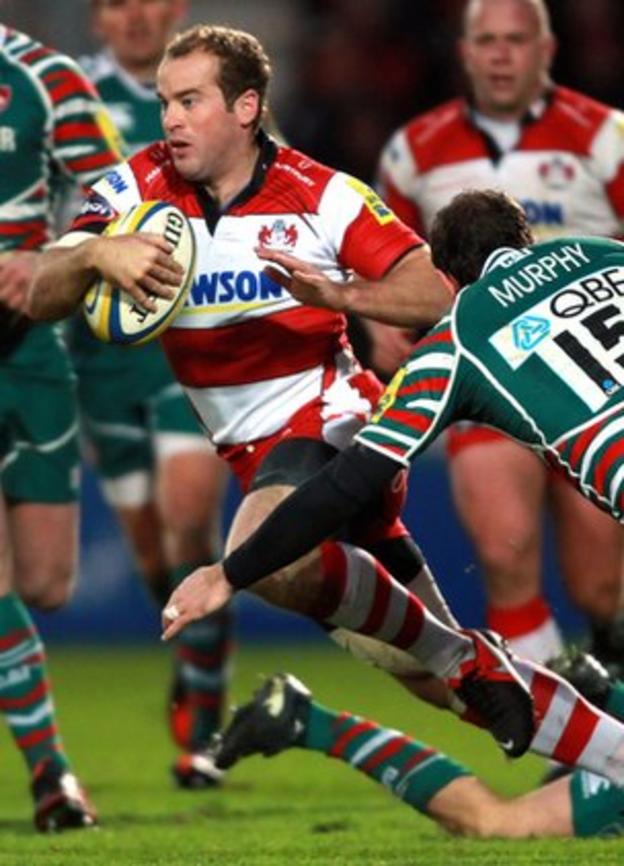 Hi, JSD is very unlucky not to have played more than 10 times for England. He has been very unlucky with injuries and also found himself out of favour with a few England coaches. Looking back, others picked ahead of him - Ben Cohen, Josh Lewsey, Jason Robinson - were seen at the time as better options. There has been an era where size and strength have been seen as a better option than skill and speed. There is little doubt in my mind that had Simpson-Daniel not got injured early in his England career, his playing ability would have seen him pick up many more caps.
Hi Jerry, you've made it clear here that you have a lot of criticisms of the way English teams play, which is fair enough. But do you think there is anything we do better than anyone else in the world? Essentially, what do you think is the best thing about the way the English play rugby union? Looneyboyo
Hi, a lot of the time I'm critical of the approach of coaches in the Aviva Premiership. They have a win at all cost mentality and the development of players, particularly young ones, suffers as a result. I don't blame them because if they don't win they'll lose their jobs - it's a vicious circle. More teams should have the vision of Harlequins to build and develop over time and be less afraid to fail. England has a massive pool of players but I'm afraid they lack the best coaches to coach them at a lot of age levels. I have, however, enjoyed teams this year attempting to play more open rugby, and I've been impressed with Saracens' ability to change styles. I think the "use it or lose" five second ruling when the ball is at the base of rucks has helped keep the game flowing. It's widely thought throughout the world of rugby that if England ever got their rugby act together they would be very dangerous. One area England has always been very good at is producing good forwards, who have top-notch technical ability and are a match for most international teams.
Simple one really, do you think that the last-minute try in the Irish v Harlequins game was a try? Ben Davy
Hi Jerry, what was your view of Harlequins' final try against Irish? Should it have been allowed? Sean
I didn't watch the game live, I only watched the highlights, but it looked OK to me. The pass from Ugo Monye hits Tom Casson on the hands and goes backwards, it then hits his knee and goes forwards and his torso lands on the ball. It's a very, very lucky try but from what I saw it was the right decision to award it.
To clarify the grounding part, International Rugby Board law 22.1 refers to grounding the ball. In section (b) it confirms the grounding was fine as a player scores a try when he presses down on it with the front of his body "from waist to neck inclusive".
Hi Jeremy, I can't understand how Worcester scrum-half Paul Hodgson got away with the so-called "try-saving tackle" against Sale Sharks. He quite clearly made no attempt to wrap his arms around Will Addison. It proved to be so dangerous a tackle that both players were left injured, and it also prevented Sale from potentially winning their first match of the season. Referees need to knuckle down on dangerous tackles. lloyd1889
Jeremy in normal play in open field, if a player shoulder charges another with no attempt at using the arms it is a clear penalty and in some cases a yellow card. My question is, when a player is in the act of scoring the try why is it allowed for the defence to shoulder charge the attacker into touch? Look back at the Sale v Worcester game - Hodgson's 'tackle' on Will Addison was a clear example of this. wrc2003
Hi, having watched it again my view is that both Hodgson and Addison dive at pretty much the same time and Hodgson actually tries to knock the ball out of Addison's grasp. Hodgson's momentum takes him through into contact with Addison but Hodgson does reach out with his arms first. We do see a lot of last-ditch tackles to prevent tries being scored that are barge-like rather than technically good tackles. It's an area that should be looked at.
After Wasps winger Christian Wade's two tries, and especially the quality of his second, I find it hard to understand why he hasn't been picked in the England squad. What do Charlie Sharples and David Strettle have over Wade? Form definitely isn't one of those things. sportaholic
Hi, there is no doubt Wade is playing well and yes his second score was great to watch. In my opinion Sharples has a better all-round game than Wade and so does Strettle at his best, although he is now down in the second-string Saxons squad. Sarries' change in gameplan has brought Strettle more into the game and we have to remember that selection is subjective. It must be nice for Lancaster to have so many wingers playing well.
London Irish centre Guy Armitage's try against Quins on Sunday highlights the problem of a small in-goal area when using a football pitch. On a rugby pitch Quins fly-half Botica would have had more space and the charge down probably wouldn't have happened. With an eye on the World Cup venues, which are largely football stadia, do you think this will be cause for concern come 2015? Especially the decision not to use Welford Road, home of Leicester. OnlyJoeQuin
Hi, I'm sure the in-goal areas for rugby on a football pitch must be legal. On another day Botica would have made his kick to touch. I would be interested to hear the views of the countries taking part in RWC 2015 as to whether they would want bigger in-goal areas than look like being available.
Do you see Dan Biggar being a success if selected at 10 for Wales? While there is no doubt he has been the form fly-half in Wales this year, I feel Rhys Priestland's game brings the best out of the outside backs which, with Leigh Halfpenny doing the goal kicking, is the primary job for the current Wales outside half. Ben-1796Cymru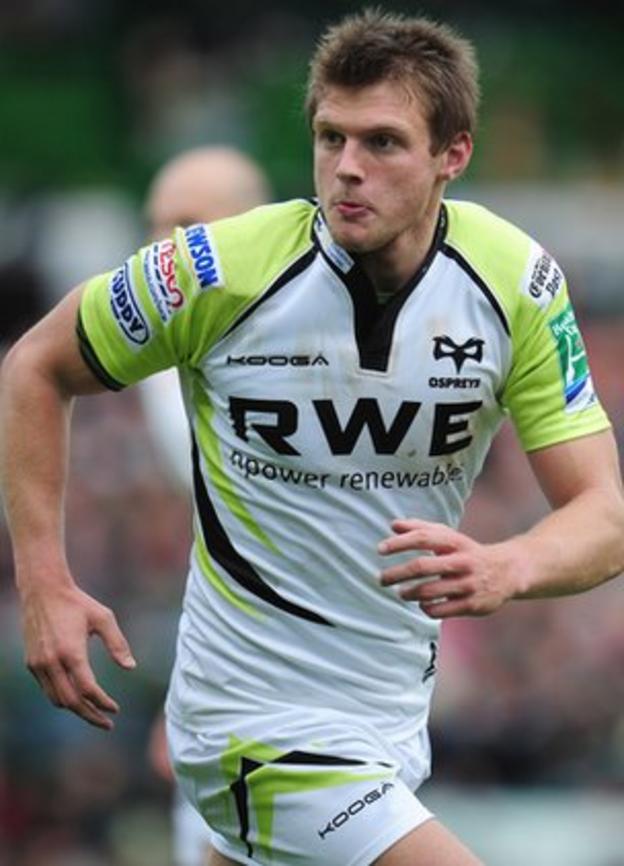 Hi, firstly I think Biggar will just be happy the Welsh selectors have noticed his good form and selected him. I think he's going to miss out on making the team though, because Priestland has shown he can do it in a Wales shirt and I think they will persist with him and give him more games to prove he can recapture his previous form. Biggar might get on the bench if James Hook, who is based in France with Perpignan, isn't released for the final game against Australia on 1 December.
With Ulster winning again and their fans boasting they are "the best side in Europe" so early in the season, do you think that December will be an eye-opener for them? I feel they have been lucky so far in that their harder fixtures - Leicester and Munster - were at home, while against the Ospreys it was more a case of the Welsh side losing the game than Ulster winning it. Callum
Hi Callum, Ulster have been playing well and the results back this up. There's still a long way to go before the champions of the Pro12 or the Heineken Cup are decided. We will see how strong Ulster are when they try to cope without the players who were recently called up into the Irish squad - if they have to play without them it will clearly be harder. As it stands Ulster are the in-form team in Ireland but "the best team in Europe" is pushing it.
As a long-time critic of Declan Kidney's conservatism, I'm pleasantly surprised at the number of uncapped players in the new Irish squad. However, I am utterly mystified about why veteran fly-half Ronan O'Gara is still in the squad; he is not even first choice for his province and hasn't had a good game since 2011. What's going on? Rob
Hi Rob, I think O'Gara is still the best 10 for Ireland at closing out a game. He still has a lot to offer both on and off the field, especially for the new boys in the squad.
What with the recent revelations regarding cycling's Lance Armstrong, and comments made by Mark Cavendish suggesting athletes in other sports were using drugs; do you think performance enhancing drugs are being used in rugby? Trigger84
Hi, cycling has had its problems but rugby is a million miles away from that position. There have been players banned for taking illegal substances in the past and no doubt there will be a few caught in the future.