Ospreys disappointed as WRU block match with Tonga
Last updated on .From the section Rugby Union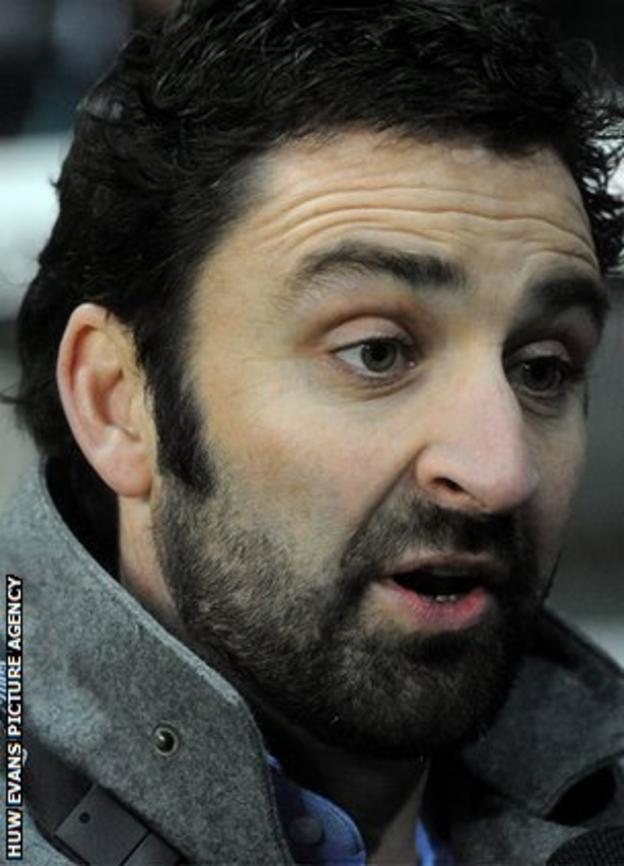 Ospreys chief Andrew Hore has expressed his disappointment at the Welsh Rugby Union's decision to deny them the chance to host Tonga in Bridgend.
Hore says the WRU citied "player welfare" concerns and potential effects on Welsh Premiership fixtures to block the game that had been planned for Tuesday, 13 November.
"It's a real shame," said Ospreys operations manager Hore.
The Welsh Rugby Union have been asked to comment.
Hore says they had hoped to have a repeat of the Ospreys' last encounter against an international team, when they beat Australia 24-16 in November 2006.
Instead Tonga will face English second-tier side Newcastle at Kingston Park.
If the Ospreys' clash against Tonga at the Brewery Field had been given the go-ahead, the Ospreys would have faced three games in eight days.
They host Gloucester in the opening LV= Cup round on Friday, 9 November and travel to Exeter on Saturday, 17 November in the second round.
"We were hoping, like the year we played Australia that we could play a midweek [game] in November," said Hore.
Hore does not understand the WRU's reasons for refusing to sanction the match but said the region had to "respect" their decision.
He added: "The money that we would have generated from that game we were going to put back into that team to take it down to Exeter… for some extra player development.
"So it's a real shame, especially when you see near on 3,00 kids here [Ospreys v Leinster] for free today - it's those sort of people that miss out on seeing an international side in Bridgend.
"The player burn-out thing? We played nearly four games in 12 days to get to the Pro12 final a couple of years ago and three games in seven days, so a one-off isn't really going to affect these younger players because they're biting at the bit to get out there and play this calibre of competition.
"Particularly because it's Bridgend it's particularly frustrating. We want to give something back to that part of the region.
"We've got a lot of work to do there and it would have been really good to have a good house down there in that little ground and to have something like that to celebrate."