Scotland v New Zealand: Scots win must come some day - Jim Telfer

By Geoff Webster
BBC Scotland
Last updated on .From the section Rugby Union
Jim Telfer thinks Scotland have a chance on Sunday of recording their first-ever win over the All Blacks - because it has to happen some day.
Telfer was head coach when the Scots drew 25-25 in 1983 - one of two draws that represent the best result for the Scots in 28 meetings with New Zealand.
"One of these days we're going to beat them and there's no reason to think it shouldn't be Sunday," said Telfer.
"The All Blacks are coming off a draw and so they were a bit complacent."
New Zealand drew 18-18 with Australia in Brisbane on 20 October, a result that ended a winning streak of 16 games.
Scotland's last outing was a 17-16 win over Samoa in June, completing a successful summer tour that also saw them beat Australia 9-6 and Fiji 37-25.
But New Zealand will be strong favourites to continue their unbeaten run at Murrayfield, where they won 49-3 on their last visit in 2010.
However, Telfer takes heart from Ireland's performances in their summer games against the All Blacks, when the visitors came close to winning the second Test.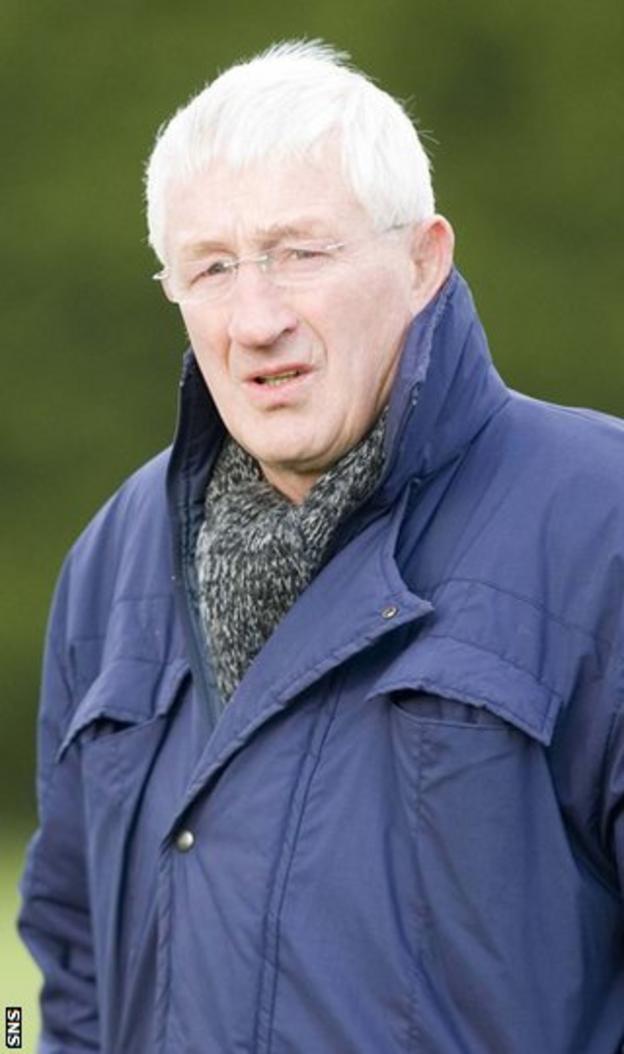 "You have to play your basics right," he said when asked what Scotland must do to record an unlikely win. "You don't give the All Blacks any chances to counter attack.
"But Ireland in the second Test in June almost beat them not by playing them at their own game, but playing an Irish game that was quite fast and furious.
"And I think Scotland, if they got on the front foot, got their set-piece, scrums and line-outs [working], which should be reasonably easy, and kept the game going forward with Greig Laidlaw and Mike Blair, then the pressure is on the All Blacks because they weren't particularly good in that game.
"Also, in the first game against the Irish, they were beaten at the breakdown and I think that's an area where Ross Rennie in particular could be a great asset to us."
Scotland's two professional club sides Glasgow Warriors and Edinburgh have suffered disappointing results in the Heineken Cup, although the former have been doing well in the Pro12.
"The Scottish team at the moment is in a state of flux because we haven't played since June and a few players have been injured and that worries me a bit," Telfer told BBC Scotland.
"But there's a lot of young players there, especially in the back three area and the midfield, who haven't played against the All Blacks before and I think they should have plenty of youthful confidence going into the game."
Telfer recalled fondly the 1983 draw, when the Scots featured British and Irish Lions players like John Rutherford, Roy Laidlaw, Colin Deans and John Beattie.
"We had a very good team," he said. "I had just come back from the Lions and a lot of our players had been playing with the Lions and the All Blacks were slightly weakened because some took a rest after the Lions tour.
"I can remember that it was a dramatic finish because we got to a draw at 25-all and we could have won the game with a kick. Peter Dodds, I think, missed the kick from the touchline.
"But, after that, they were attacking our line and Bernie Fraser took out one of our players in the act of New Zealand scoring and he was penalised, so the score remained at 25-all."