Jeremy Guscott's autumn internationals Q&A

By Jeremy Guscott
Former England and Lions centre
Last updated on .From the section Rugby Union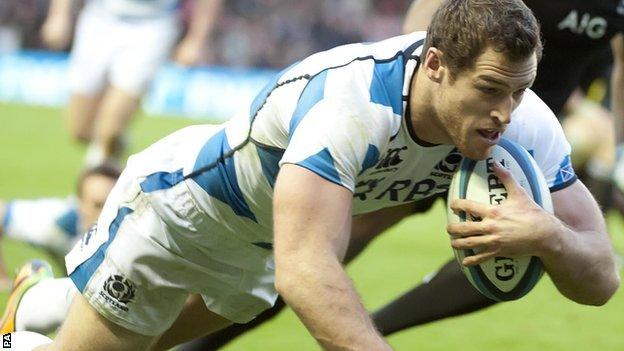 Among the topics Jerry discusses this week are:
- Where England need to improve against Australia
- Why Wales were so poor in losing to Argentina
- Whether Scotland have found a new attacking finesse
- Ireland's disappointing display in their defeat by South Africa
- New Zealand's Dan Carter and the strength of the All Blacks defence
Jerry answers questions posted on the website at the start of every week - entries are now closed for this Q&A. This week's answers appear below.
Hi Jeremy, I was really surprised to see Scotland score 22 points, with three tries, against New Zealand. Did the points come from facing a weakened defence or have the Scottish team found a new attacking finesse? Also, do you think any of the other northern hemisphere teams will score that many points against the All Blacks? Scott McCall
Hi Scott, I would say one try was lucky and the other two well deserved. Tim Visser's first try was a result of an interception from a Carter pass which isn't likely to happen again for a while. Geoff Cross's try was well worked - the pick and go worked well against the Kiwis - while Visser's second was a mixture of luck and good work at the breakdown.
I don't believe New Zealand's defence was any weaker than it has been all year. I guess the 10 changes might have had an influence. I would say that Scotland created two of the tries themselves so it is a step in the right direction.
If a team can sustain enough pressure against this All Black team, create quick ball and take the chances they create then they have a chance of scoring more than 22 points. The most scored against them in the Rugby Championship was 19 against Australia in the first game away from home. Ireland scored 19 as well in June, but only one try.
Hi Jeremy, Dan Carter produced another masterclass against Scotland, and apart from very rare moments of complacency has no weakness in his game. I don't think I've seen a more complete fly-half. Do you think he is the best number 10 of all time? Kyle P
Hi Kyle, Carter would be the most complete 10 I have ever watched play.
I remember him playing against the Lions in the second Test in 2005 and he pretty much won that game himself scoring two tries, four conversations and five penalties. It was an amazing performance.
I would encourage any parents who have children interested in playing rugby to watch him. He's not the biggest or the quickest but his rugby intelligence and skill sets are the best you will see in a while. Enjoy it while you can.
Where do you think England can improve judging from what you've seen against Fiji? killakaz99
Hi, Fiji ended up being a good run-out without causing England too many problems, but Stuart Lancaster's side know they will have to tighten up every aspect of their game to beat Australia. They will have to raise the intensity and tempo and win the collisions with the Aussies to get the all important front-foot ball.
They blew a few chances which they must take against the Wallabies. Straighter running is required by the backs so they don't eat into the wingers' space and deny the likes of Alex Goode room to use his good footwork to beat defenders and put wingers away.
The line-out operated at 100% against Fiji and the same is needed against the Aussies. England cannot allow any of their players to run in isolation because they will be penalised for not releasing the ball and momentum will be lost. I would like to see a well-worked strike move from the backs at a scrum.
Alex Goode played undeniably very well on Saturday, but equally undeniable has been the exceptional form of Mike Brown over the last year or so. Given that Goode was at his most effective when joining the midfield - and that better teams than Fiji might exploit the space he leaves behind - what do you make of the prospect of Goode at 13 to allow the international-class Brown to play 15? Tomcurran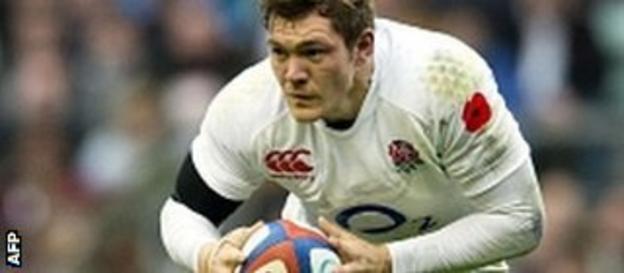 Hi, I would keep Goode at 15 and bring Brown on if Goode doesn't click against Australia, or the other way round to be fair to Brown and give him a run. The competition between Goode and Brown will continue a bit like Care and Youngs.
I don't think Goode has the physical thrust and intensity at international level to play in the centre, he's better with a bit more time coming into the attack when he feels it is right. If the balance of the team was different then maybe Goode could play at outside centre but it would have to be a team with the talent of New Zealand.
Simple question, what's your starting line-up for England v Australia? Does Lancaster need to keep continuity or does he need to show that he is not afraid to promote players who serve a greater purpose or demote players for sub-standard performances? 2graham
Hi, I would bring Chris Ashton in for Ugo Monye on the wing and Ben Morgan for Thomas Waldron at number eight, and keep the rest as they were. It is hard on players who were part of a winning team but it keeps everyone on their toes.
Would you agree that Australia are the weakest of the big three southern hemisphere teams and should no longer be regarded as a big step-up by the northern hemisphere teams? We shouldn't be going out there hoping to be lucky and win, but expecting to play hard and win. Jason Fisher
Hi Jason, Australia did finish second in the Rugby Championship so don't write them off just yet.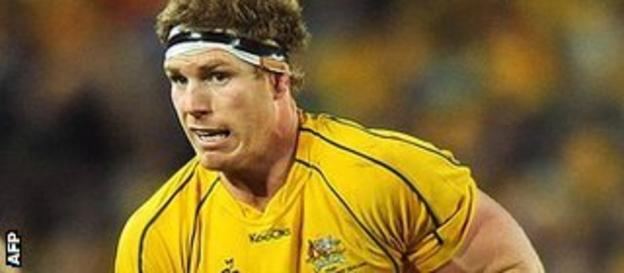 Yes, they did get walloped 33-6 by France but despite getting thrashed by South Africa one week in the Championship, the next week they went to Argentina with a lot of injuries and pulled off a good win.
At the moment they look the weakest of the top three but I wouldn't just ignore them thinking it is an easy win. At the moment any of the teams ranked two to eight in the world could beat each other.
Hi Jeremy, the Wales performance against Argentina was the worst I have seen for five years. Do you think their sudden decline is due to all the star players leaving and going to France and then the subsequent loss of a competitive edge in the Welsh regional sides? Or can it simply be down to the top players being out of form? Or is it that Gatland is missing? geraintscupltor
Hi, after the game we were at a loss on BBC TV to work out why Wales performed so badly, whilst trying not to belittle Argentina's great win. None of the Welsh players appeared to have any enthusiasm or energy, they were outplayed in most areas and never got going. Toby Faletau and Leigh Halfpenny were the only Welsh players who looked to have any zip about them.
It was all the more surprising because defence coach Shaun Edwards had said this was the best prepared Welsh team for an autumn series he had seen. He turned that on its head by saying he didn't think the Welsh bench had as much impact as Argentina's did, and missing certain personnel didn't help Wales in the last 30 minutes. It sounds as if the coaches are as miffed as the players probably are.
Players being away in France shouldn't have that much an impact on the squad dynamics - most of them were away last season. I would put it down to poor mental approach to a game. If it is anything more, like physical conditioning or preparation, then Wales are in trouble for the rest of the autumn. I mentioned on BBC TV about the brains trust of the team - there seemed little evidence of vocal leadership on the field, certainly none in the sense of 'follow me' from any player. Wales had enough experience and talent in the team that faced Argentina to be more than competitive.
How were Wales, the Grand Slam champions and arguably unlucky to not win the series in Australia, so bad against Argentina? And what needs to change in the next game? InventiveShortcake
Hi, I would look at changing Rhys Priestland for Dan Biggar and Tavis Knoyle for Mike Phillips. I would bring George North and Alex Cuthbert into the game more by getting them running off 10 or nine.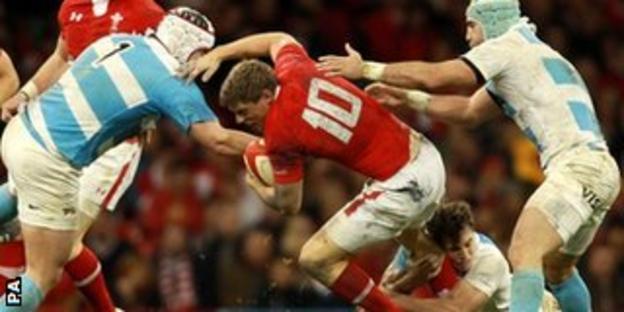 Get back to basics and build from there. The whole intensity and mindset of the Welsh players has to change up several leagues.
A simple one for you Jeremy: Is Rhys Priestland a good player who has lost his form, or an average player who just had a good World Cup? Rob
Hi Rob, personally I think Priestland is a good player who has lost some confidence for whatever reason. I don't think dropping him would do him any harm, if a player has lost his mojo it will do him good to sit and watch and make him want it more.
Ireland were disappointing on Saturday and Gordon D'Arcy is a prime example of someone who is past it (can't tackle) yet still gets picked over the form player in Darren Cave who is renowned for his defence? Very infuriating to watch! Apb94
Hi, I'm not defending D'Arcy but he was Ireland's top tackler during the Six Nations last season and that is maybe why Declan Kidney keeps him in for his defence and experience.
The Irish have problems with the line-out. In last year's Six Nations they only won 78%, the lowest in the competition, and it didn't go well again against South Africa on Saturday. I don't watch enough of the Irish provinces to say who should come in, but an Irish team missing players of the stature of O'Connell, O'Driscoll, Best, Ferris and O'Brien is going to find it tough.
Jeremy, do you have any reconsiderations to your almost entirely Welsh and Irish Lions selection considering their abject performances against Argentina and South Africa respectively? sphil
Hi, a lot of my team haven't done themselves any favours but they've got at least two more games to put it right, if they're not injured. Some England players have stepped up, but their big tests start this week.
A question about rule clarification: I felt Scotland were very unlucky in some calls over the tackler releasing the player before competing for the ball, and there has been much said about Australia doing the same to Wales in the summer and getting away with a lot of it. Do you feel the home nations must also try this tactic to compete with the southern hemisphere sides? Or is it too risky? tdtb
Hi, every international team analyses the referees to understand how they ref the game, particularly around the tackle and breakdown. Personally I don't think northern hemisphere teams are victimised, and rule '15.4 the tackler' makes it very clear what to do.
I believe the southern hemisphere players are cuter than the northern at this area of the game. They all try and get away with what they can. Northern hemisphere players appear to go to ground more readily than southern players and the referees are very quick to penalise sealing off the ball, holding on to the ball or not releasing, as well as coming in from the side etc.
Do you think the IRB has awoken a sleeping giant in Argentina after their excellent win against Wales, now they play 12 Tests year instead of six after being admitted in the Rugby Championship? Do you think, if they keep this up, they can be seen as dark horses for the 2015 World Cup? Yousef738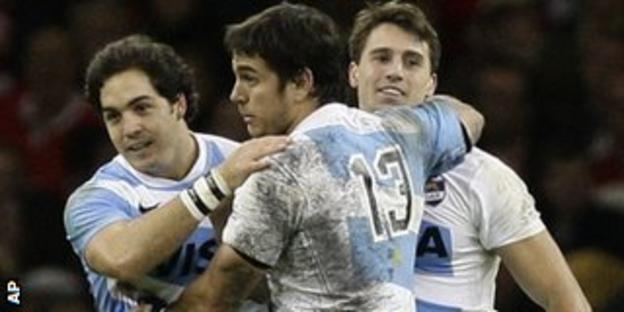 Hi, there's no doubt that Argentina have benefited from playing in the Rugby Championship against the top three teams in the world. Playing New Zealand, Australia and South Africa twice each every year over a very intense period will improve them.
Most of their players play in Europe and I'm not sure how much longer those clubs will contract Argentina players if they are going to be away on international duty.
It will be interesting to see if they start being signed up by southern hemisphere teams to fit in with their international commitments. With players Like Lobbe, Albacete, Leguizamon, Imhoff, Sanchez and Camacho, Argentina will be good to go for RWC 2015. However, for them to reach the semi-final would still be a big ask.