Launceston rally to secure 27-22 victory over Bournemouth
Last updated on .From the section Rugby Union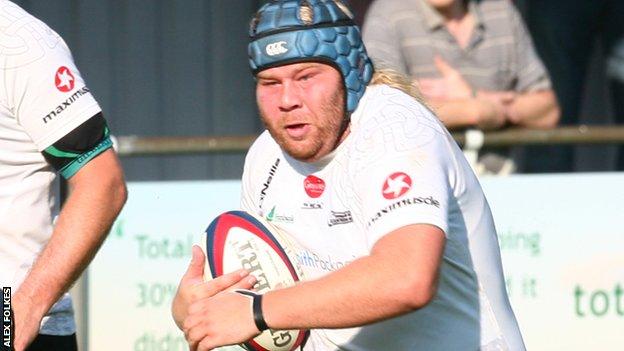 Launceston boss Cliff Rainford praised his side's second-half comeback as they beat Bournemouth 27-22.
The Reds scored 20 second-half points to record only their second away win of the season in National Two South.
"The last seven or eight minutes was crucial for us in winning the game," Rainford told BBC Radio Cornwall.
"This was one of the games we targeted. We've come away with four points away from home and it's a good result in anybody's books."
Richard Bright's fifth-minute try gave Launceston a 7-0 lead but tries from Sam Hardcastle and Frazer Wilford helped Bournemouth go into the break 15-7 up.
Richard Friend's try immediately after the restart and Kieron Lewitt's penalty soon after saw the Cornish All Blacks go 17-15 up.
Another Lewitt penalty saw the Launceston go further ahead before a Bournemouth penalty try put them 22-20 in front.
But Tim Mathias' 74th-minute try, which was converted by Lewitt, sealed the win.
"The early score in the first half made the players think they could run the ball anywhere they liked," Rainford said.
"We had a little blip when we thought we were going to run half-a-dozen tries in.
"But we stuck to the game plan in the second half and we turned the game around."