John Mitchell set for move to Premiership Sale, says club
Last updated on .From the section Rugby Union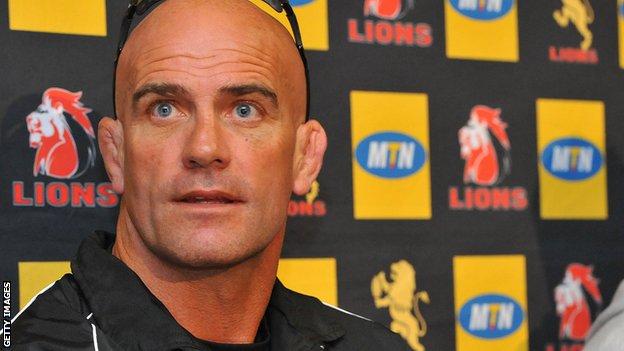 John Mitchell is set to take up a position at Sale, according to chief executive Steve Diamond.
Mitchell was recently cleared of misconduct charges at Golden Lions and previously said he wanted to re-join the South African side.
"John's negotiating his way out in South Africa and he's set to join us in the next 48 to 72 hours," said Diamond.
Diamond had previously stated that he expected the former All Blacks head coach to join the club on a full-time basis at the start of November.
After being cleared of misconduct charges, Mitchell felt he had "unfinished business" at Golden Lions and reportedly resumed work this week as he was technically still employed by the South African side while working for Sale.
"I am determined that my future will be in South Africa," he had said.
Now it seems the New Zealander has had another change of heart and looks set to take up a position at Salford City Stadium.