Jersey boss Ben Harvey wants floodlit Friday matches
Last updated on .From the section Rugby Union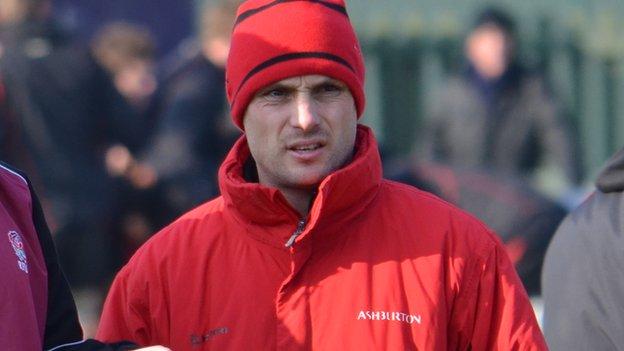 Jersey director of rugby Ben Harvey says he would like to see the island host a Friday night Championship match.
The island side face Doncaster at Castle Park on Friday evening and have this season.
"I'd like a home game on a Friday night and I think people on the island would embrace it," Harvey told BBC Jersey.
"I think it'd be a different thing for the corporates to come to and I think you'd get a better crowd as well."
But Harvey says one stumbling block might be the floodlights at St Peter.
The club installed the lights before the start of the 2011-12 season when they played in National One, but Harvey doubts if they are powerful for an entire match.
"I'm not quite sure whether the floodlights are up to that sort of standard," Harvey said.
"They are good for training, but they need to be a little more powerful for playing under, and that's something we're looking at here at the club."