London Irish boss Brian Smith calls for 'report' system
Last updated on .From the section Rugby Union48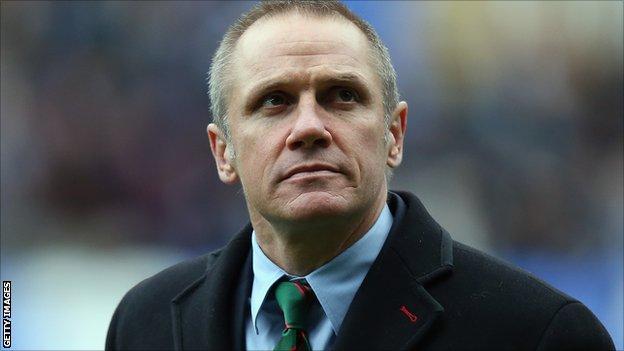 London Irish director of rugby Brian Smith believes rugby union is "behind the times" and has urged them to adopt the report system of their rival code.
In rugby league a referee can put an incident 'on report' if he is not 100% certain of the gravity of an offence.
Smith saw his forward Chris Hala'ufia sent off on Saturday after 10 minutes - a decision he believes was wrong.
"I just think we could learn a lot from rugby league," Smith told BBC Radio Berkshire.
Irish were beaten 15-9 by London Welsh at the weekend.
They were forced to play 70 minutes with 14 men after Hala'ufia was sent off for a dangerous tip tackle on Seb Jewell.
"We disagree with the referee's calls, but that's footie," said Smith.
"For me it was a perfect tackle. There was nothing Chris could have done about it and we think it is perfectly executed tackle."
The sending off hindered Irish - who also had Matt Carvey yellow carded - but Smith says they should not have been handicapped for a tackle he believes was open to interpretation.
"In rugby league if there is a tackle that there is some concern about they just put the incident on report," added Smith.
"And then they look at it in the cold light of day and they make an accurate decision.
"You don't often get 12 guys playing against 13 in rugby league unless it's a very obvious red card.
"This just illustrates how behind the times we are in terms of the laws of the game."
Smith added: "If that tackle was put on report, Chris probably gets a commendation for tackle of the season. But that's not the case and we've paid the price.
"I think it makes common sense to bring in something like the report system. It works perfectly well in the other code and we shouldn't be too proud to look at it. "