Ali Williams: Nottingham laying foundations for Premiership
Last updated on .From the section Rugby Union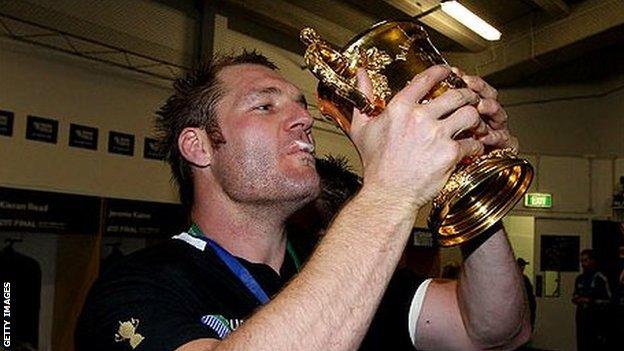 World Cup winning All Black Ali Williams believes Nottingham are on course to achieve their goal of reaching the Premiership.
The 31-year-old became a board member at the Championship club after a short spell as a player early in 2011.
"I still see that drive to become a Premiership side, but it doesn't just happen," he told BBC Radio Nottingham.
"We're not trying to rush it. If it happens this season, then brilliant, but we won't waver if it doesn't."
Williams says that the club are putting plans in place so that whenever promotion is achieved, they will be capable of establishing themselves in the top flight.
"You need decent foundations. Money is only half of the problem. If you get that end sorted, that's good, but you need something you can rely on in tough times and we're slowly building things here," he explained.
Nottingham are currently third in the Championship table behind Newcastle and Bedford and Williams said there had been a noticeable improvement under head coach Martin Haag, who was appointed in the summer.
"They definitely play a very attractive style of rugby, but from what I've been hearing, the real growth we're getting is from defence, which is suffocating teams and in turn we're getting that turnover ball that can kill oppositions," he commented.
Living on the other side of the world, Williams has to join board meetings via Skype, usually getting up at three in the morning to do so.
"I get asked 'what do you think of this', 'how do things work from a crowd perspective in New Zealand', 'how do things work in terms of contracts', all those sorts of avenues.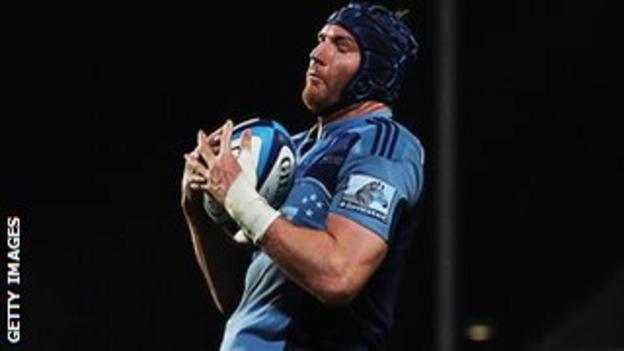 "I'm probably just a sounding board and I would hope they're getting benefit out of it," he said.
Williams has not ruled out the possibility of playing for the Green and Whites again in the future but it will not happen until 2014 at the earliest after he signed a new one-year deal with the Auckland-based Super 15 side Blues and New Zealand Rugby Union.
"To know you've got a club here and maybe you'll be able to come back is quite nice to know," he added.
"If I came back, it would definitely be to offer something on the track, as well as off it. You can't have passengers in the game of rugby and if I came back here it would be to help them achieve their [promotion] goal."