Sale sack club official for Facebook comments about supporters
Last updated on .From the section Rugby Union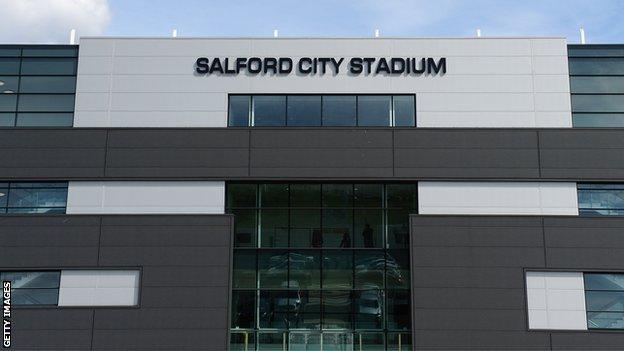 Sale Sharks have sacked their social media executive for posting derogatory comments about the club's supporters on her Facebook page.
Holleh Nowrouz was dismissed by Sale's chief executive Steve Diamond following a "stringent disciplinary review".
Sale lost 25-18 to Wasps on Sunday and are bottom of the Premiership table with one victory from 11 matches.
"At this crucial time for the club Holleh's comments, though private, just overstepped the mark," said Diamond.
Nowrouz's remarks were posted in October but only came to light last week.
She wrote: "Oh, the joys of managing a sport club's social media when we've lost the last seven Premiership home games.
"To the Sale Sharks fans who comment about the club needing to spend less time blogging and tweeting and more time coaching, the staff who create content for the website and social media platforms are not the same members of staff who coach the team."
She then referred to fans using swear words.
Sale, who play at the Salford City Stadium in Barton, issued a statement last Friday which said that internal disciplinary action had been taken and that Nowrouz "deeply regrets" her comments.
But Diamond announced on Monday the 26-year-old had been sacked.
"As a club we have always been proud of the backing we receive from our supporters through thick and thin over our 151-year history," he said.