Jeremy Guscott Q&A

By Jeremy Guscott
Former England and Lions centre
Last updated on .From the section Rugby Union49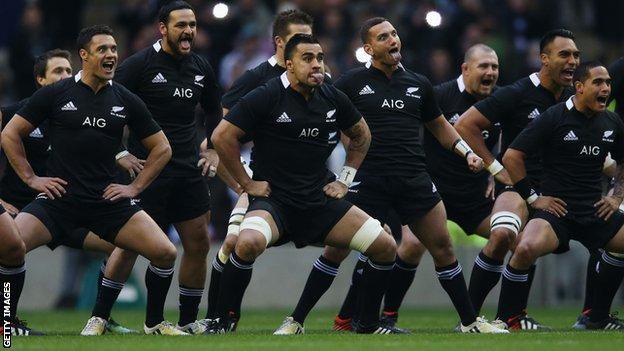 Among the topics Jerry discusses this week are:
- his team and moment of 2012
- his favourites for the Heineken Cup
- his Six Nations contenders
- Brian O'Driscoll's standing in the game
- stars of 2012 and ones to watch in 2013
- the future of Sale Sharks
Jerry answers questions posted on the website at the start of every week - entries are now closed for this Q&A. This week's answers appear below.
What has been your best team and best moment of 2012 and why?Sllawton, Hennersjm
Hi both, the best international team by an absolute mile has been New Zealand and the moment had to be England beating them.
Since winning the 2011 World Cup, New Zealand went on an incredible unbeaten run playing the most complete and exciting rugby many have ever seen.
What England produced against the All Blacks was quite simply the best performance I've seen from an England team since the days of 2000-03.
Leinster also get a mention for their superb back-to-back Heineken Cup victory, and very close to that would be London Welsh for getting promotion to the Premiership - fighting against criteria stopping them but winning and looking like they might stay for another season.
Who have been your breakthrough stars of 2012 and who are the ones to watch in 2013?Kop_class_finish
Hi, very difficult but for England it would be Joe Launchbury, Scotland maybe Tim Visser, Leigh Halfpenny performed consistently in a poor Wales team and Craig Gilroy for Ireland.
I'm really looking forward to all the guys who play in the Six Nations pushing for a Lions place, so expect, known, unknown, experienced and inexperienced making a huge push to get on the tour of a lifetime.
Based on performances this year, who do you see lifting the Six Nations trophy in 2013? Personally, I think the French are looking good and are building consistency, which has been rare for them. I also fear a Welsh and Scottish backlash. Your thoughts? Sure to be a cracker anyway, as always.Harlsberg
Hi Harlsberg, this year has seen a lot of rugby for the home unions - a Six Nations, summer tours and autumn internationals. Based on all those matches I believe the championship will be between France, Wales and England. I only include England because they have three home games. I also agree that it will be a cracking tournament.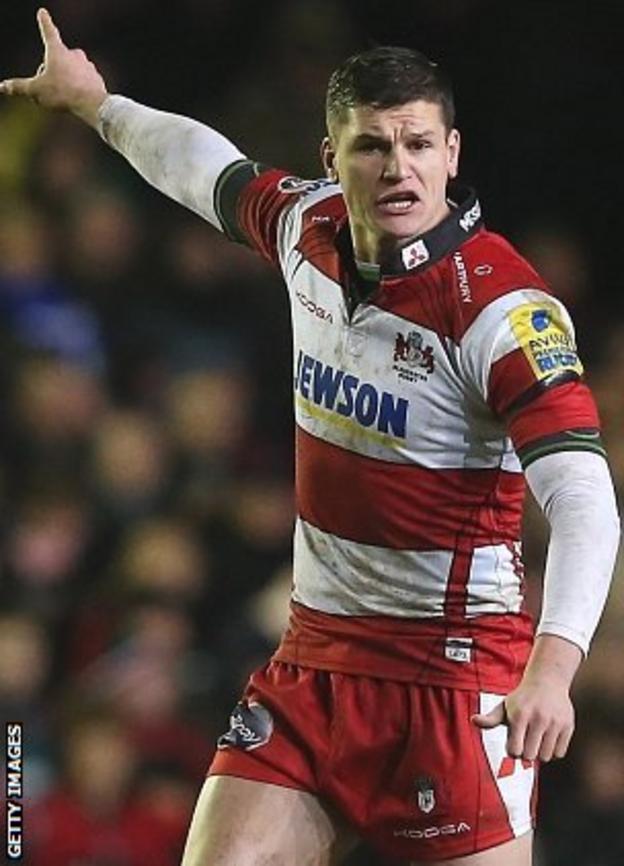 Jerry, the biggest event of 2013 is the Lions tour to Oz. Bearing in mind who's been crocked, as well as those former greats who may be coming to the end of their powers, who would now be in your starting 15? And who do you think could be the dark horses to make the team?Genorious
Hi Genorious, I picked a team at the end of the autumn internationals and a few would change again because of domestic form and injuries, but I'm not picking another. The Six Nations performances of a lot of the players should determine whether they go or not, not so much past glories. There is a lot to be said for picking the best person to go rather than the best player - it works on a Lions tour. If Gloucester fly-half Freddie Burns continues to play well and gets a few runs in the Six Nations he might be a dark horse.
What would you say is the most surprising result of 2012? New Zealand being stunned by England, Northampton recently ending Ulster's unbeaten start to the season, Wales falling to pieces at the hands of Samoa after their impressive showings in the previous Six Nations or another result?The Codfather
Hi Codfather, there are fewer and fewer surprising results these days because lower-tier teams are getting better. It was good for rugby last season to watch Tonga beat France and Italy do the same in the Six Nations - it gives all teams the belief it can happen. Wales' performances did disappoint me, no-one really saw those coming. I don't think many would have predicted Ulster getting to the Heineken Cup final at the start of last season. Even fewer would have said England would have beaten NZ, that's the big surprise result of the year.
After 12 months at the helm of English rugby, how do you rate Stuart Lancaster so far? Has he performed as well as could have been expected? Should there have been at least one win over South Africa after four attempts, or has the win over New Zealand righted any wrongs?Mr Ichallen
Hi Mr Ichallen, Stuart Lancaster has won six, lost five, drawn one which in my eyes amounts to a good Six Nations campaign, an average tour where they got a good beating, particularly in the first half of the second Test, and an average autumn series with one incredible victory that could be the kick start the team needed. He's definitely not a risk taker in selection, very cautious in fact. And selection is the area he has to get right because Andy Robinson, Brian Ashton and Martin Johnson didn't do well in that area.
Are the home nations on the right trajectory towards a successful World Cup 2015 or can we expect to see the Southern Hemisphere dominate?Loper
Hi Loper, it's so hard to gauge until the tournament has started, so much changes in the international game because they are playing so much every year. The IRB rankings will be a decent guide and looking at that - France (4), England (5), Ireland (6), Wales (9), and Scotland (12) - most teams would want to be in better shape.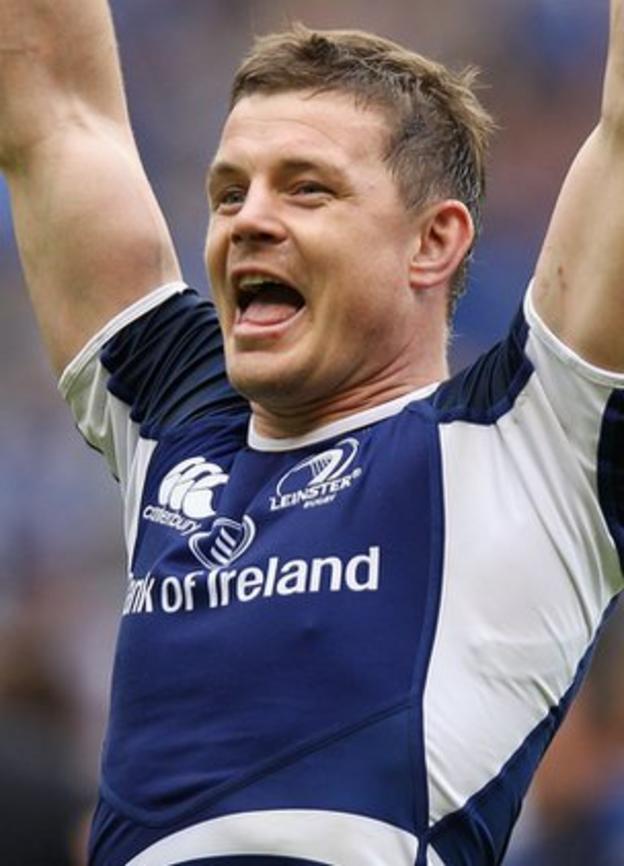 Do you think last year's Heineken Cup might end up being Brian O'Driscoll's swansong in a Leinster shirt, and if so where do you think he rated? Personally, I believe he is the best 13 that has ever lived and if he had played in a larger profile rugby team at club level and internationally, would be seen as such.thebais
Hi thebias, Brian O'Driscoll has proven everything by his performances against all in front of him over 126 caps for Ireland and the Lions, starting way back in 1999. And he's still going, which is pretty amazing in modern rugby. Personally, I hope he's fit enough to give the Six Nations a run and get on the Lions tour, but only if he plays well, which I'm sure he will. What might he have achieved by being in more higher profile teams? He's won a Grand Slam, three Heineken Cups, two domestic leagues - that's not a bad haul. Maybe if he had been born French and played for Toulouse he might have had a few more Grand Slams but that would have been it. One of the best players in the world to ever have played outside centre, for sure.
At the halfway point of the season, who are your favourites for the Heineken Cup? I think Clermont, Ulster and Toulon look strongest this yearSuftum
Hi, My favourites for the Heineken Cup would be Clermont and Toulon but Ulster are capable, as we know.
Do you think Sam Warburton's status as a world-class seven is justified? After a good World Cup - where his profile was arguably raised after his red card - his performances this year have been generally underwhelming. Is this down to injuries or was he simply built up to be something he is not? How do you rate his chances of not only making the Lions, but also retaining the Welsh jersey?Goigsno3
Hi, looking at only the stats, as we did a few weeks ago, Warburton has struggled, but judging by the eye up until and including the World Cup he looked to be in great form. He probably has suffered a bit from injuries and maybe came back a bit too early but he should know when he's ready better than most.
Can Sale stay up? And if they don't, will it be the end of the club?Sticksman
Hi, I believe Sale have a good chance of survival if the players start working harder rather than just believing it will happen because of who is in the team.
If you could change one rule, what would it be and why?Not2serious
Hi, I would bring back rucking because it would speed up the game and stop most players lying around the tackle area. It's beyond me why it every went out of the game.