Ben Harvey: Jersey played like 'National Division Two' side
Last updated on .From the section Rugby Union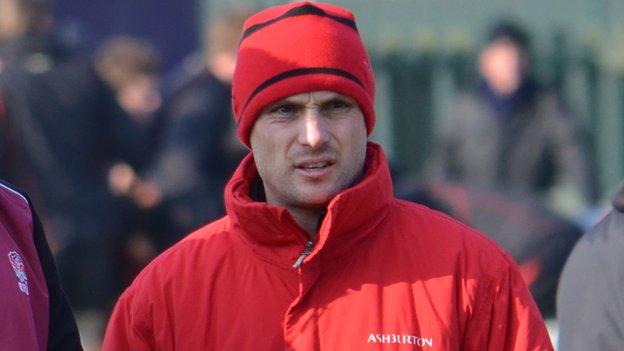 Jersey director of rugby Ben Harvey says his team played like a "National Division Two" side in their in the Championship.
The islanders slipped two points below their opponents to 11th place in the table as a result of the loss.
"We turned up as though we were playing in National Division Two," Harvey told BBC Radio Jersey after the match.
"The contact area wasn't won, the tackle wasn't won and it gave Moseley a lot of hope."
Jersey won the second half, but could not claw back the 13-6 first-half deficit as they still look for their first away win of the season.
"We can play, I've said that all along, [but] you cannot switch off," Harvey said.
"It's a tough, uncompromising level of rugby, and the level up again is a lot tougher, and lot of these boys are aspiring to play in the Premiership.
"Individually they cannot switch off, they cannot make mistakes, giving away penalties.
"If we continue to do that it'll be a long, hard slog from now until the end of the season.
"I think we're a better side than Moseley, Plymouth and London Scottish, but the bottom line is you've got to go out and do it on a Saturday afternoon."