Hendre Fourie: Ex-England flanker receives UK visa lifeline
Last updated on .From the section Rugby Union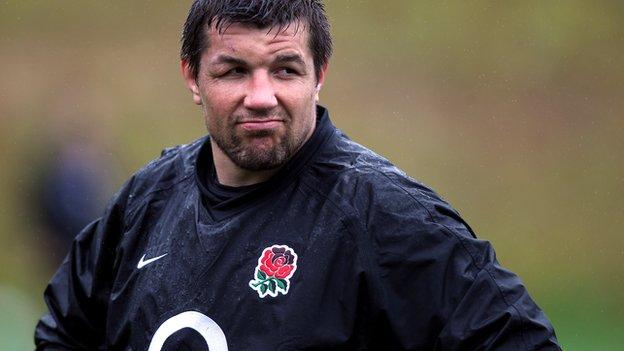 Former England flanker Hendre Fourie does not have to leave the United Kingdom, despite fears he would be deported by the end of the month.
The 33-year-old South African-born player was forced to retire from playing earlier last week because of shoulder injury and as a consequence had his contract cancelled by Sale.
A UK Border Agency spokesman said: "His visa has not been curtailed at this time - he's not required to leave."
Fourie won eight caps for England.
He has been in the country for eight years and also played for Rotherham and Leeds. Fourie, who has a child who was born in the UK, was only six months away from qualifying for British citizenship and is now in talks with his union, the Rugby Players' Association, about his legal options.
"His employment contract with Sale Rugby Club has been terminated and his employer has rightly informed UKBA of this decision. We are considering what action to take next," added the Border Agency spokesperson.
"If an individual's circumstances change and they no longer meet the terms of their specific visa they can apply for a visa of a different type.
"Mr Fourie has been informed of the process and the various options available to him. It is entirely up to him if he chooses to explore any of them further."