Myles Landick and Talite Vaioleti close to Jersey return
Last updated on .From the section Rugby Union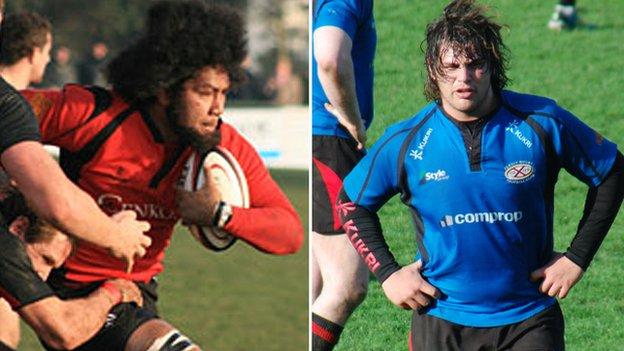 Jersey forwards Myles Landick and Talite Vaioleti could be fit within the next month says boss Ben Harvey.
Landick, 23, has not played since while former Tonga international Vaioleti in October and is yet to return.
Meanwhile, teenage forward James Voss could return from arm surgery in March.
"Vee and Myles have been knocking each other out in training, which has been fantastic," Harvey told BBC Jersey.
"We'll be delighted to have Myles back. He's a good player and someone who hopefully will build with his confidence and believe in himself, because we believe in him.
"He'll be a threat to that front row, which is exactly what we need."