Jeremy Guscott Q&A

By Jeremy Guscott
Rugby Union analyst, BBC Sport
Last updated on .From the section Rugby Union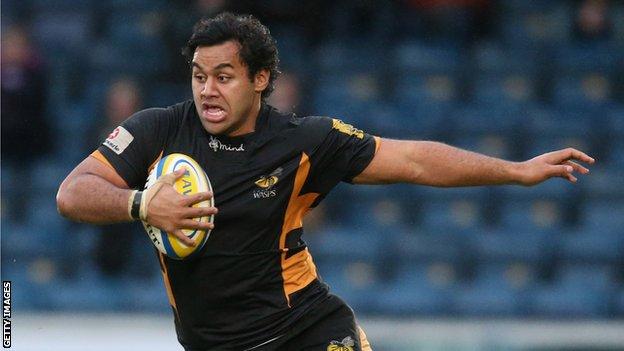 Among the topics Jerry discusses this week are:
- Which teams will reach the Heineken Cup semi-finals
- Can anyone stop favourites Clermont Auvergne?
- Saracens signing James Johnston and Billy Vunipola
- Why Tom Varndell is not in the England elite player squad
- Jamie Heaslip over Brian O'Driscoll as Ireland captain
Jerry answers questions posted on the website at the start of every week - entries are now closed for this Q&A. This week's answers appear below.
Hi Jeremy, what are your predictions for the Heineken Cup quarters? And from there, who do you think will be in the semis and final? SUFTUM
Hi, I believe the semi-finals will be Clermont v Harlequins and Saracens v Toulon, and then a Clermont v Sarries final.
Jerry, you have two tickets for the QF's - you can go to one Heineken Cup game and one Amlin Challenge Cup game - which two games would you choose, and why? Cool Calm and Calculated
Hi, they are all going to be brilliant atmospheric matches but if I had to chose it would be Quins v Munster. Quins are showing signs of being able to play the power territory game and can switch to a more possession-styled game.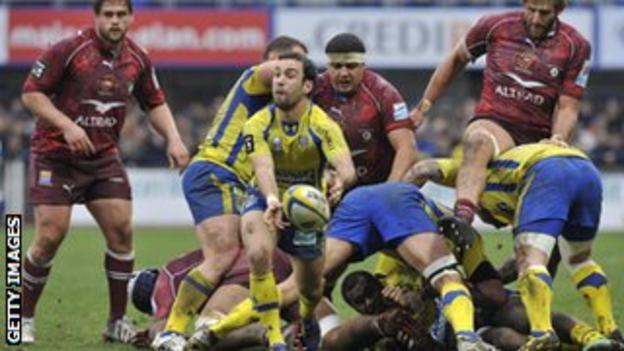 Munster have been that power team but are now changing to the opposite, trying to run in more scores. The weather should be great in April and it will be a humdinger of a game. Amlin also has some cracking games.
I would chose to watch Wasps v Leinster. At home Wasps will give them a good game but they can't make silly unforced errors because the class of Leinster will blow them away. It's a great test for Wasps to see how far they've improved this season from last.
Quins finished top of their group without losing a game. However, should they make it into the semis the draw has given them a potential away trip to the team that came second in the group stages. Do you think it's fair that they're facing a trip that couldn't be any worse for them? OnlyJoeQuin
Hi, The qualification process is right with two second place teams making it to the quarter-finals and should they go on and win it they'll deserve it because they qualified fair and square.
The destination for the semi is decided by ERC rules and who plays who is decided by a draw that I think is fair enough. Over time they might keep the seeding all the way through with the top seeds playing at home throughout but because of the lottery of teams at the pools stage I like the draw scenario at the semi stage.
Hello Jeremy, Clermont are quite clearly the favourites for the Heineken Cup. Do you think any side can stop them and if so how? Beshocked
Hi, Clermont look very good but so do the other seven teams and we all know the saying 'on any given day…..' Clermont are going to be massive favourites for any game they play at home. If Munster or Ulster can get to the final I think the home factor would help but besides that I believe it's Clermont's to lose.
Hi Jerry, what do you think of Saracens signing James Johnston and Billy Vunipola? Is this a good move for both of them? As a Quins fan, I'm surprised and disappointed Johnston would leave the champions and best rugby playing side in England, and surely Vunipola will get more rugby at Wasps to develop as a player than probably being back-up at Sarries? Josh
Hi Josh, for Saracens they are great signings and they will both challenge current established Sarries players in their respective positions.
Only Billy Vunipola and James Johnston know the reasons why they moved. Personally looking at Johnston, you would have to think the financial incentives offered were better than Quins or the rotation system appealed.
Billy Vunipola goes into a very competitive scenario but should get game time with the rotation system Sarries use plus there might be players leaving that we don't know about yet. The style of Wasps would certainly have helped his skills development more in my opinion.
Please could you address why Tom Varndell is not in the England elite player squad. I would love an unbiased opinion. I'm a Wasps fan and therefore not impartial! WILSON7045
Hi Wilson7045, it's as simple as what might be one man's tea is another man's coffee. Varndell just doesn't do it for the current head coach despite being the top try scorer.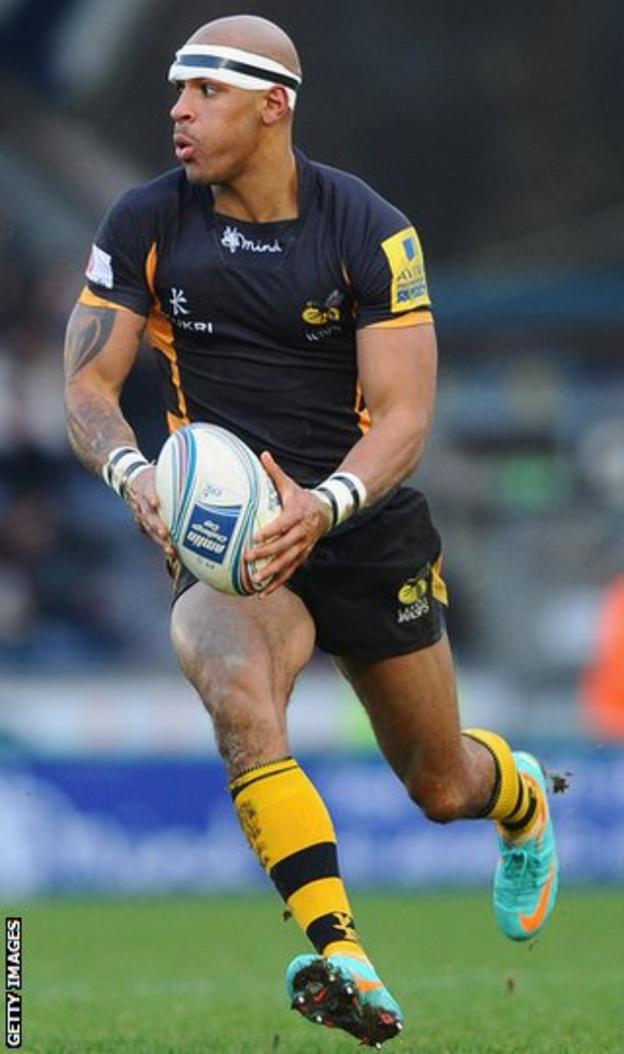 His defensive stats are not the best - his turnover conceded and tackle percentage need improving. He is heading in the right direction and putting huge pressure on those in the EPS squads.
Hi Jerry, how long do you think Freddie Burns will be sidelined by injury? And if he fails to make it, do you think Danny Cipriani has an outside chance of making the squad as a replacement? Impala66
Hi, Burns looks as though he could be out for four to six weeks and then he would have to prove his fitness so you can add another week or two. I get the feeling there would have to be a few more injuries for Lancaster to consider Cipriani.
As a Worcester fan I was pleased to hear of Matt Kvesic's call-up, do you think his performances in the Warriors' shirt this year stand him in good stead to do well, or is the jump from Under-20 to senior England duty too great a challenge? lucusthedufus
Hi, Kvesic has done well and caught the eye of many this season but I don't think he will make the team until he makes a bigger impact in the league or plays for a better side. I get the feeling if Robshaw got injured Lancaster would look at paying Wood at seven and put Croft on the blind side. At 20 years old he has time to get better and challenge for the openside spot for England.
Hi Jerry, simple question here. Why do you think the Welsh teams perform so poorly in the Heineken Cup? You can put it down to recent goings on but we've never really made a mark on the tournament. Dave Morgan
Hi Dave, I guess it's a mixture of a few parties, players, coaches and administrations not finding the right blend and connections and turning that into success on and off the field at the regional level.
At this moment in time it's the uncertainty of the financials adding up to make the game sustainable that is unsettling the professional game in Wales. You can't ignore that almost every week there is a story in the media about another Welsh international leaving for France.
All this has to be unsettling. There's too much talent in Wales for the regions not to be successful it will take some time and clever people to find the successful solutions to the problems currently faced by the regions.
With all the discussion about Lance Armstrong and the drive for success and appropriate body types in rugby, do you think there is any likelihood of a co-ordinated, rather than one-off, doping scandal in our game? Also in your opinion, how effective are the Rugby authorities in monitoring drug abuse? Rodb
Hi Rod, the temptation to take performance-enhancing drugs is all down to the individual and how they want to live their life, honestly or as a cheat.
Rugby doesn't have a reputation of having a drug culture and that's down to the individuals who play who choose, in the main, to play by the rules and laws. The drug testing in rugby is good and keeps the game very clean.
The pressure to be the biggest, strongest and quickest in a professional game with the rewards available growing and there must be temptation but, thankfully, so far rugby has kept the devil from the door.
Jamie Heaslip over Brian O'Driscoll as Ireland captain - right decision? And on a slightly different note, who will Ireland's wingers be in the opening match? Rob
Hi Rob, given the World Cup is only a few seasons away I believe the timing is right for a new captain for Ireland and Heaslip is a good choice.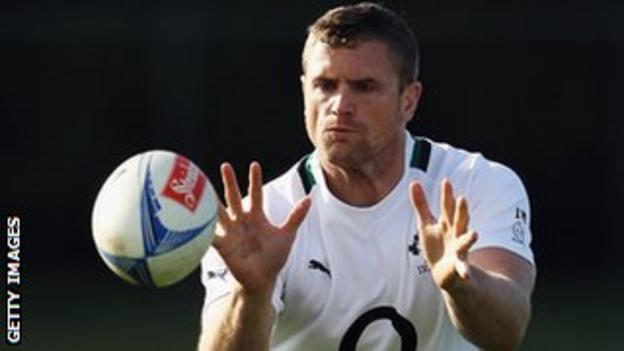 On the wings it looks like a choice between Zebo, Trimble, Gilroy and Luke Fitzgerald, all good wingers in my book and Kidney seems to like Keith Earls and I would expect him to be in the mix. Zebo gets my vote because he's unpredictable and that's a valuable asset at international level with all the analysis that goes on.
I'd probably go for Trimble on the other wing, he's awkward and difficult to stop, quick and has test match proven record. Gilroy might be held back because of his defensive, stats from Pro 12 showing just a 65% success rate.
Jerry do you think there should be a tier 1 and 2 Six Nations with relegation and promotion, so that countries like Romania, Georgia, Russia etc can improve and play regular competitive international rugby. JohnnyWAL
Hi Johnny, there is a European Nations Cup/Six Nations B/First Division A which does have relegation and promotion down from First Division A and up from First Division B. Georgia, Belgium, Russia, Romania, Spain and Portugal take part in the competition this season. Here is the link explaining how it works.