English rugby review says RFU needs national performance centre
Last updated on .From the section Rugby Union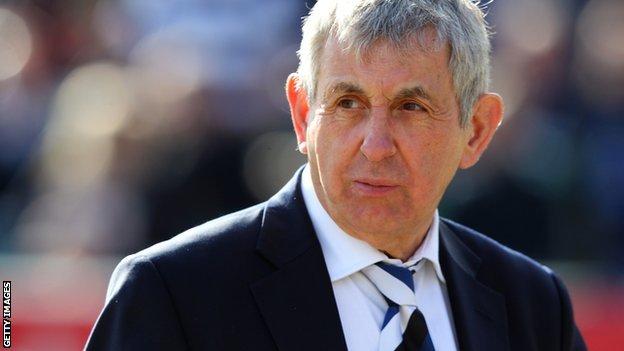 The Rugby Football Union (RFU) needs to develop a national performance centre that should be operational by 2016, according to the results of a review.
Sir Ian McGeechan and Peter Keen's review said rugby was in "good shape" but judged that the RFU's structure was "complicated".
The review suggested rugby follow football's lead and establish a centre similar to St George's Park in Burton.
Keen said: "England Rugby needs accelerated evolution, not revolution."
The review made four main recommendations. Firstly, the current professional rugby department should be focused into two areas - international performance and professional rugby.
The international performance department will then concentrate on preparing players for senior international rugby while the professional rugby department will focus on the regional game, medicine, coach and referee development and the relationship between clubs and the RFU.
Finally, the review said the RFU should develop a national performance centre that will provide the world's best developmental environment for players and staff.
RFU chief executive officer Ian Ritchie said: "It is heartening to hear we are in a good place. We are, however, determined to provide greater clarity and focus to the performance pathway and these recommendations will help us deliver that."
Keen, who was head of UK Sport when Great Britain won 19 golds at the Beijing Olympics, said: "My task was to apply the same analysis to England Rugby as I have to other sports striving to be the very best in the world.
"I have also been struck by the strong values and culture of rugby. Although areas for change and improvement have been identified, these align well with the momentum already building towards the 2015 World Cup."
Four-times Lions coach McGeechan added: "The strength of relationships between the clubs and the RFU is paramount for the professional game in England to develop fully."