Scotland coach Scott Johnson calls for his side to 'make history'

By Phil Goodlad
BBC Scotland
Last updated on .From the section Rugby Union85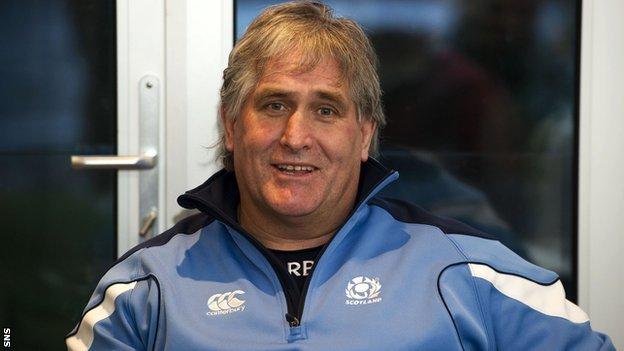 Scotland interim head coach Scott Johnson has laughed off his side's poor record away to England and has challenged his players to make history.
The Scots have not won at Twickenham for 30 years and have managed only four victories there in 100 years.
But Australian Johnson is not concerned ahead of Saturday's Six Nations opener against Stuart Lancaster's England.
"Statistics are a bit like bikinis - it shows a lot but not the whole thing," he said.
"The reality is you can take what you want from statistics.
"We're here to make our own future and create our own history."
Johnson was speaking as his side trained indoors after torrential rain washed out Scotland's planned session.
The former Wales coach believes his players are excited about the task facing them in the Calcutta Cup.
"The day I lose excitement in my job is the day I go back home," he said.
Sean Maitland will make his Scotland debut at Twickenham, with Johnnie Beattie returning to the line-up for the first time since 2011.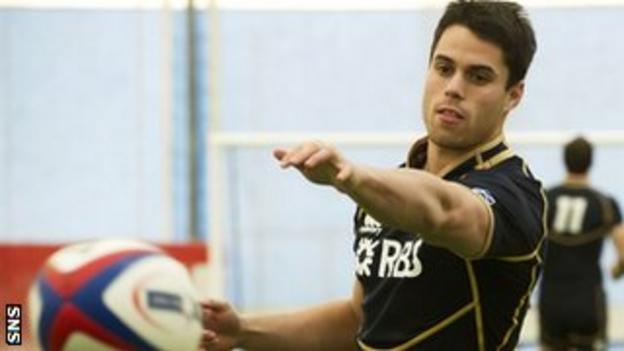 "We have a spine of quality athletes who can get up field," said Johnson.
"You get seven chances to score during a game and we have to make sure we make and take them."
Parallels have been drawn between Johnson and Lancaster as, a year ago, the latter was coaching England on an interim basis before that position became permanent.
But Johnson feels there are no real comparisons and would not be drawn on whether he wants the Scotland role full-time.
"It's a great honour, I can't deny that, but it's not about me, it's about a country I represent," he added.
"In 20 years I can say what a wonderful time it was but I will review this situation later. This is the right thing for the right time.
"What's best for Scotland could be with me, it could not be."