'Scotland can use Murrayfield Roar to topple Italy'

By Mike Blair
Former Scotland scrum-half
Last updated on .From the section Rugby Union50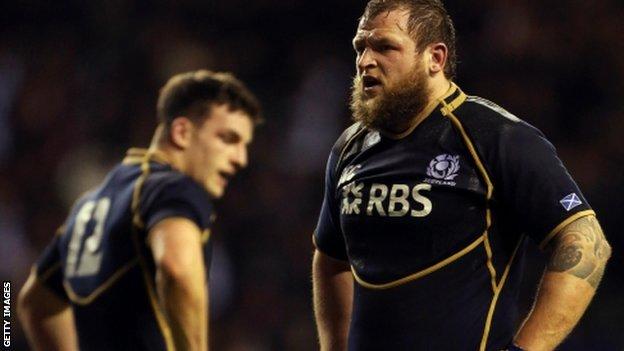 To my mind, there are two forms of match analysis as a pundit.
There's the immediate aftermath of the game - perceptions, generalisations and an overview - and there's the detailed, specific analysis that comes having reviewed the statistics and worn out the rewind button on the Sky+ control.
Before daring to switch over from CBeebies to a recording of Scotland's defeat by England, here were a few of my initial post-match thoughts.
Scotland were beaten by a good side. However, there are areas where relatively small changes could make a real impact in the rest of the Six Nations campaign.
The team needs to stop conceding crucial points in the 'Championship minutes': five minutes before and after half-time.
Generally, it was the minor forced errors (a charge-down, a kick-out on the full, an inaccurate pass) from Scotland that had major consequences and provided England with opportunities and points.
In defence, Scotland looked well organised and brave, but need to be more offensive and force opposition mistakes.
There were some good individual performances. Stuart Hogg had an excellent match and is single-handedly trying to rekindle the use of the spiral punt. There is no doubt this Scotland team deserves another opportunity against the Italians.
A couple of observations on England: they seemed to pass the ball a lot more pre-contact than Scotland, allowing them to shift the point of focus in attack.
They were gifted with too much quick ball. Ben Youngs and Danny Care were able to run and challenge the inside defence so often that it was only a matter of time before England would score. Finally, Owen Farrell is Mr Cool: so solid, so composed.
And so to the forensic match analysis. With the benefit of close-ups, slow-motion replays and multiple camera angles you suddenly start to notice things.
Kelly Brown, who on initial inspection appeared quiet, in fact, was proving a real menace at the breakdown.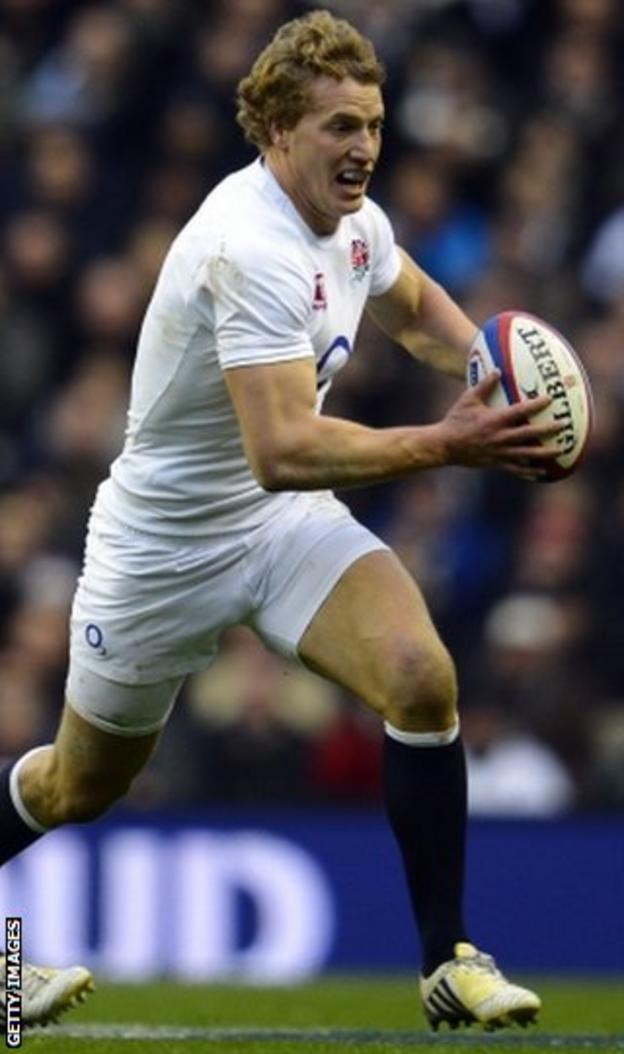 In the front row, Ryan Grant time and again made crucial tackles, as did Richie Gray and Sean Lamont.
The contrast in styles became even more evident watching the game again. Scotland used one-pass plays, straight from Greig Laidlaw to a runner, to try to tie in defensive numbers, whereas the English looked at the 'tip-on' pass, pre-contact, to avoid front-on tackles and create quicker ball.
They also used Billy Twelvetrees (whose nickname is '36' - lateral thinkers work that out…) as a distributor, regularly bringing Mike Brown and Alex Goode into the game.
I thought Scotland lacked in this aspect of play with Matt Scott often being the initial set-piece ball carrier leaving them short of a second receiver and as a result became a bit predictable on attack. I'd be looking to Tim Visser and Lamont to shoulder this responsibility, freeing up Scott.
Other areas that Scotland will be working on improving for next week will be pressuring the breakdown in defence, increasing their intensity of 'clear-out' in attack to produce quicker ball and their exit strategies from their own defensive 'red zone'.
Improve these things and it will make a significant difference to the team's performance.
On the positive side, the counter attack was strong against a slightly more disorganised defence. Stuart Hogg, Sean Maitland and Johnnie Beattie all running strongly and importantly being able to offload in the tackle, therefore not allowing the defence to reorganise.
Both Scotland's magnificent tries came from this possession source.
Having witnessed a magnificent Italian victory over France, next week's game becomes even tougher.
I spoke in last week's column about momentum and a confident Italy will certainly go to Murrayfield next week with a spring in their step.
Scotland showed enough on Saturday to ensure this will be an entertaining and closely run contest and, if they can tidy up a few details, then a win is within their grasp.
There's also the small matter of the Murrayfield Roar…
Mike will be writing a column for BBC Scotland throughout the Six Nations campaign.